I'm finding ways to win with Celiac Disease. Don't get me wrong; Celiac Disease is a lifelong, chronic illness. It is a serious condition. But it's also my normal. So I've found a few ways to empower myself and win with Celiac Disease.
Celiac Disease dominates every bite of food I put into my mouth, many of the products I use, and the hows and wheres of my food prep. So it's a topic that comes up quite a bit. Sure, there are still those people who don't understand it or think it's just a fad diet, but having the support of my family and friends is what really matters.

Surround yourself with people who support you
This goes without saying, and it applies to every part of my life, not just my Celiac Disease diagnosis. Without people around me who recognize that being gluten free is the only means of treating my Celiac Disease, I don't think I'd be nearly as successful with it or as healthy as I am today.
Read, read, read those labels
Even items that claim to be gluten free sometimes aren't free from cross contamination. This is a huge factor for those of us with Celiac Disease or gluten allergy/intolerance. Sometimes recipes change or the place it's manufactured is different. Even if it's a food you've eaten daily for years, it's still important to give the info a quick run-through. Believe it or not, those quick checks have saved me from a few accidental-glutenings.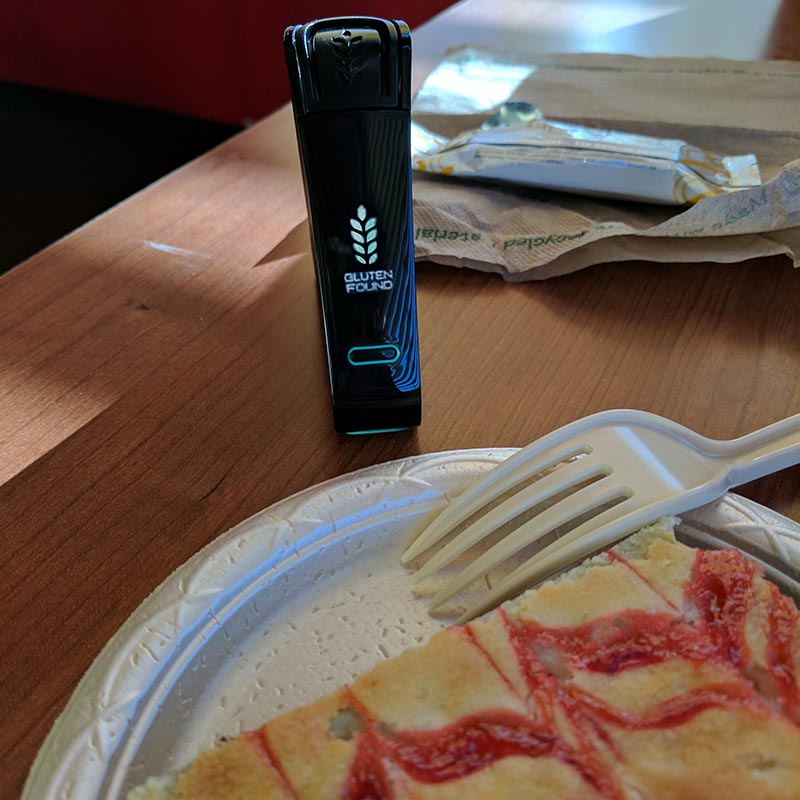 Don't be afraid to question your food
Aside from reading labels, when it comes to eating out at restaurants, I've found there's a wide variety of knowledge about what it truly means for a meal to be gluten free. (No, I cannot just pick the croutons off this salad, thanks.)
The Nima Portable Gluten Sensor has made this even easier for me. Even in situations where the wait-staff might not be as knowledgeable as I'd like, Nima allows me to take a pea-sized bit of food and test it for gluten, no matter where I am.  It's already saved me from one accidental glutening (Darn you, "gluten free" raspberry cheesecake brownie!). It has also reassured me about some french fries that smelled suspiciously like onion rings.
Wear your Celiac Disease Medical ID
As you might be able to tell, self-advocating is a huge part of how I live a healthy life with Celiac Disease. One way to do that is to wear a medical ID. Medical IDs are great for those of us with Celiac Disease because a medical ID advocates for you when you can't. There are more than a handful of medications that contain gluten, and in the event that you are rendered unable to speak for yourself, your medical ID can alert first responders to your condition. Not sure what to engrave on your medical ID? Check out our recent blog post on that exact topic!
You too Can Win with Celiac Disease
On my personal journey with Celiac Disease, while I sometimes find it a bit annoying to talk about it at every meal, especially with people I don't know well (I mean, there aren't a ton of chronic medical conditions that come up in conversation as openly as being gluten free does), I do find that spreading awareness helps me to take more control over this condition that dominates every single bite of food I take.
Having Celiac Disease and living a gluten-free life can feel overwhelming and limiting sometimes, even years and years after diagnosis. But I find small ways to win at Celiac Disease every day.
To do this I:
read and empower myself with information
surround myself with supportive people
use the tools at my disposal and try new ones
protect myself by planning, reading, wearing my medical ID, testing my food, and always staying vigilant
How do you win with a chronic illness? What tools and resources do you rely on? We want to hear from you in the comments below!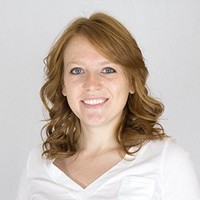 As UX/UI Designer and Website Manager for Lauren's Hope, Brittany Raum wears a lot of hats. Wearing her UX/UI Designer hat, Brittany creates positive customer experiences on the website by creating and implementing a blend of functional design that helps each visitor more easily find their way to the right products and information. Her Website Manager hat is no less integral to the customer experience. In that role, Raum is involved in strategy, analytics, troubleshooting, and a wide array of tech-driven projects. She collaborates with every part of the Lauren's Hope team, always looking for ways to better serve our customers.