Summer is here. If you haven't already started planning your next camping trip, there's no better time than now. Planning where to go, and what to do when you get there, can be a lot of fun. But leaving home without your essentials can turn any camping trip into a nightmare. Being prepared for your camping excursion can make all the difference between having a wonderful time and having your adventure turn into a disaster. Here is a list of 5 must haves for your next camping trip.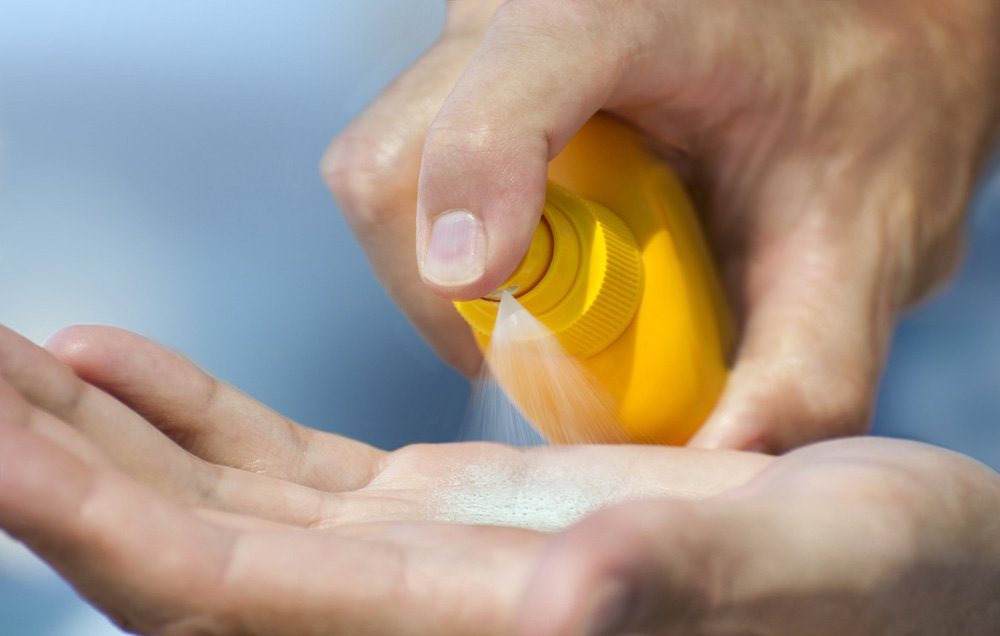 Sunscreen
You hear all the time how important sunscreen is. Too much sun exposure can have serious, painful effects on your skin, leaving you with red, peeling sunburn. It can also have significant consequences on those who are living with certain medical conditions, or who are taking certain medications. Conditions like lupus, and many medications can make your skin more sensitive to the sun. It is a good idea to check with your doctor and read your prescription labels so that you know if your condition(s) and/or medications require you to limit your sun exposure. Always use sunscreen before you start your day, and remember to reapply as directed.
Repellent
No one likes being bitten by mosquitoes or ticks. Getting stung by bees is no fun either.  For those who have allergies to these pests, a bite or a sting can quickly lead to a dangerous anaphylactic reaction. While bug repellent can't provide you with complete safety from pesky insects (and potential harm), it can help to keep them at bay. Along with insect repellent, it is important that you keep your epinephrine, or other rescue medications, on hand at all times. And an instant-cool ice pack can be a great asset to help relieve the pain and swelling that follow an encounter with a biting or stinging insect.
First Aid Kit
Camping is fun. It is also unpredictable. It is essential that you have your rescue medications on hand at all times, whether you're hiking on the trails or swimming in a nearby lake. A first aid kit can also come in handy. Bandages, alcohol swabs and burn spray may come in handy. It can be useful to have backups of your rescue medications stored in your first aid kit.  If you are storing backup medication in your first aid kit, be sure that you don't store it in your car, or leave it exposed to light for long periods of time, as high temperatures and light can reduce the effectiveness of some medications. It is also a good idea that everyone on your camping trip knows where to find your rescue medications as well as how to use them, whether it's epinephrine, an inhaler, insulin or glucose tablets.
 Medical ID Jewelry
Wearing medical ID jewelry is always important, and a camping trip is no exception. With all of the hiking, swimming, sunscreen use, and other outdoor activities, it's a good idea to wear a stainless steel or silicone as these materials are more suited for the rigors of the outdoors. If your emergency contact information is different than usual during your camping trip, or you just don't want to wear your favorite stylish medical ID bracelet, we also recommend our adjustable write-on IDs, which are great for temporary use and outdoor fun, and they are inexpensive enough to keep as backups in your day pack. Wearing a medical alert bracelet (or necklace) can help a first responder provide timely treatment in the event of an emergency. 
Cellphone and Charger
Camping trips are often a time to "get away from it all." But if you, or someone on the trip with you, are living with a chronic illness, allergy, or other health considerations, "getting away from it all" should also include a way to quickly get back in touch in the event of an emergency. Campsites may not include an electrical outlet to charge your cellphone, but many outdoor stores carry battery operated, or even solar powered, cellphone chargers. These allow you to keep your cellphone charged throughout the duration of your trip. Make sure that multiple people on your trip have their cellphones with them, even if they keep them shut off, except for emergency use.  You can also consider having emergency walkie-talkies or a radio as appropriate for your campsite, so you always have a means of communication while still being able to enjoy the escape.