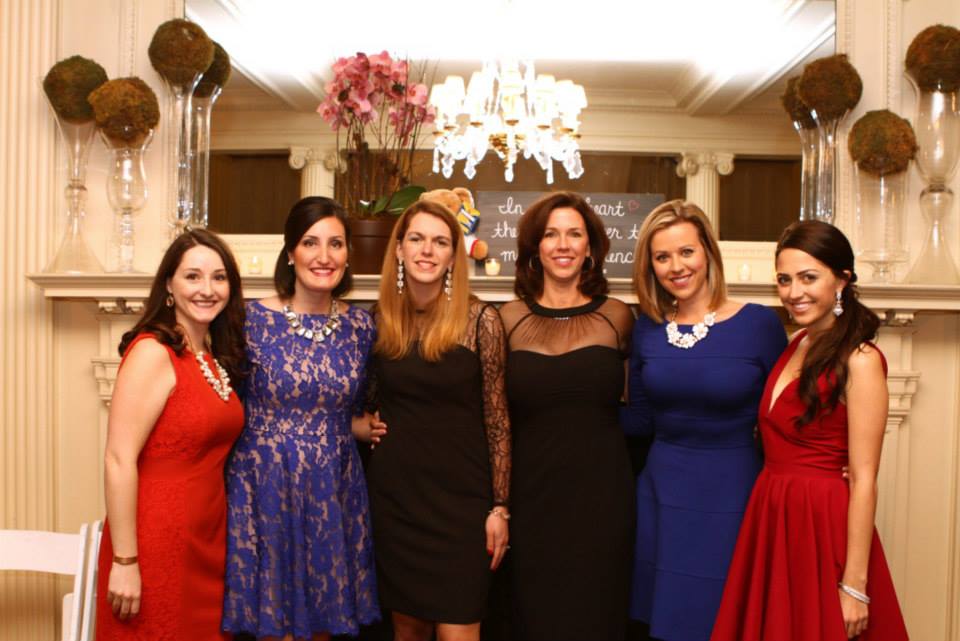 Recently, a few of us here at Lauren's Hope attended the Kids With Courage (KWC) Foundation's One Inspired Evening Gala. This was our second time attending the annual event in support and celebration of this outstanding organization, which serves Kansas City-area children with Type 1 Diabetes and their families. The big standout this year, however, wasn't the gorgeous venue or the incredible silent auction. It was a keynote speaker who blew the crowd away, sharing a carefully prepared, inspiring statement, from the heart, with no notes in front of him and the polished delivery of a seasoned speaker. But this wasn't a noted Kansas City endocrinologist or a Type 1 parent. This speaker was Alden Davis: Type 1 Kid With Courage, age 6.
Not long after the Gala, I caught up with Alden's mom, Cherie Davis, who explained that speaking at the Gala was all Alden's doing. "Alden wrote his speech. He faithfully practiced it twice a day for weeks," she said, noting that people often assume she or Alden's dad, Allen Davis, wrote the remarks Alden so flawlessly delivered to a rapt audience of 240 people. "He wanted to do it because I had done the speech last time," said Cherie. "Alden asked Daphna [Bottcher, Founder of Kids With Courage] if he could do it. It comes from the heart. He's definitely got a gift for encouraging other people."
Who Is Alden Davis?
Asked what kind of kid Alden is, what he's like when he's not busy giving rousing speeches, that is, Cherie answered, "Alden has a great sense of humor. He's the clown of the family. He has an older brother, Alexander, who just turned eight, and his little brother, Alijah, is five. Alden is the bond between them. He's the glue of the family. He keeps everyone in a good mood. He's just a fun kid."
Cherie and I spoke for a while, and naturally, the conversation turned to Type 1 Diabetes and the inevitable question, "How was Alden diagnosed with Type 1 Diabetes?"
The Diagnosis
"Alden was a normal kid at birth, 90th percentile, 8 pounds, 2.7 ounces," said Cherie, who had very clearly told this story time and again. "Just a healthy baby boy. But by his three-month well baby check, he had plateaued on the growth chart. By the six-month check, he was down to the 5th percentile, and the doctors had me switch to formula from breastfeeding. They were asking me, 'Is he getting enough to eat?' and I would tell them, 'He's constantly eating, he's peeing through diapers.' But by his nine-month check, he had completely fallen off the growth chart. They said, 'Well, he's going to be a tall, thin kid.'"
Cherie paused for a moment, and I knew what was coming. This part, I've heard from so many parents over my time at Lauren's Hope, yet it never gets easier. "We thought he had the flu. He was not looking good. The doctor said to keep him hydrated," recalled Cherie.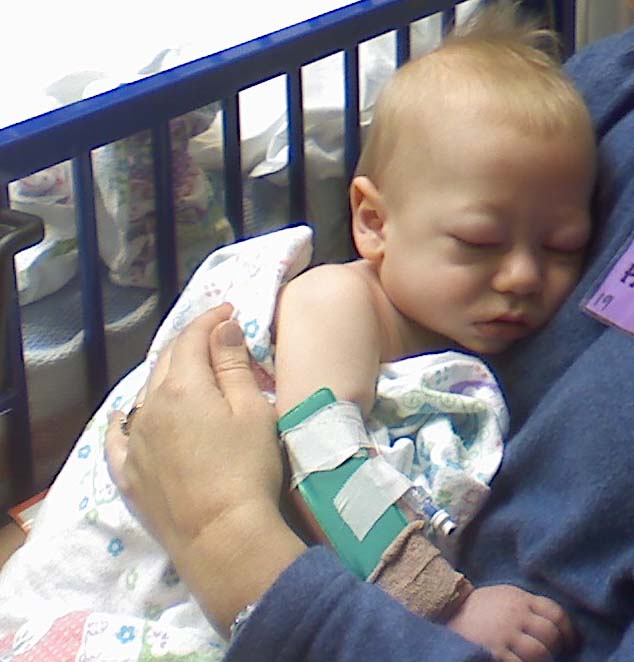 "So the next morning, December 30th, 2008, I had an appointment downtown because I was 18 weeks pregnant with our third child. We had a babysitter scheduled, but when I went in that morning to get Alden up, he was pale, just laying there, and he did not look good. So I decided I wanted to take him with us to the hospital before my ultrasound and have him re-checked at the ER. It's a 45-minute drive, and on the way, Alden was having a really hard time breathing, and he started turning blue. My husband was flying down the highway. They took him back immediately and started giving him fluids. They were asking my husband if he was not letting me feed Alden because he was so thin and pale. They finally checked his blood work, and his blood glucose just read, 'HIGH.'"
Alden was taken by ambulance to Children's Mercy Hospital (CMH), where nearly all children in the Kansas City area who are diagnosed with Type 1 Diabetes are initially treated. "The lab work showed Alden's blood glucose was 1107," said Cherie. For those who are unfamiliar with these measurements, blood glucose at healthy levels is around 70 – 120  mg/dL, so even a number over 200 is quite scary. Over a thousand is a life-threatening emergency of the highest order. "Nurses had to drive with him," she continued, "and we drove separately. He was so unstable that they told us he was within a half hour of death. If we had left him with the babysitter, he would have died."
I'll be honest. I sat here and cried at my desk while Cherie spoke, recalling how close she and her husband came to losing their son. "His pediatrician just missed all the signs, and so did we," she continued. "Alden was in the hospital at CMH for just two days, though, because I was already trained to deal with Type 1 Diabetes. I had worked at the San Diego Zoo and had cared for a monkey with diabetes. Still, I missed the signs in my own kid. It's hard to see those signs. You're not looking for them."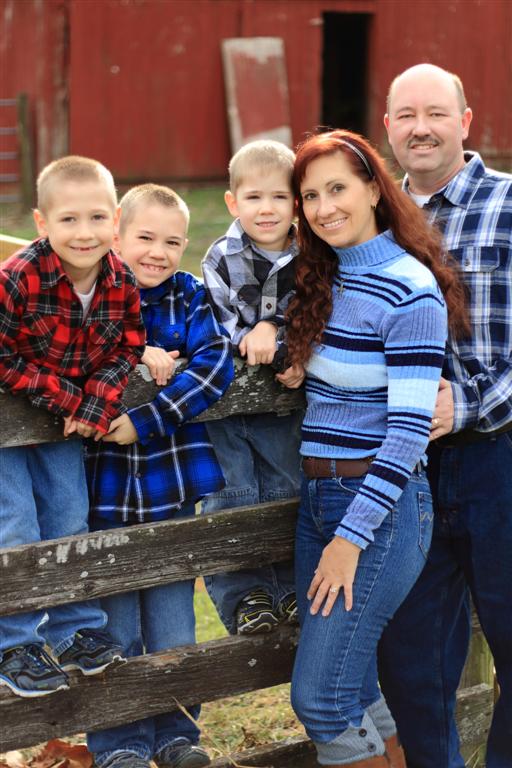 During their time at CMH, Cherie and her husband understandably struggled. "You're sitting there in the PICU, and you've got one that's struggling to live, and I had another in my tummy that I could feel moving around. They told us Alden had a fifty-fifty chance of brain damage. He had severe brain swelling during his DKA [diabetic ketoacidosis]. Even when I knew he was going to make it, I didn't know whether I would have Alden when he woke up."
And this is when Kids With Courage came along. With their Crates Full of Courage kept stocked at CMH, one was delivered to Cherie as she sat alone with Alden, her husband having gone home to care for their older son. "The basket got delivered by one of the nurses, and I didn't want it. I didn't want the basket. I was in denial about Alden having Type 1, and I didn't want an empathy gift from strangers. I wasn't ready to deal with that," recalled Cherie.
"The nurse set it next to the crib, and when Alden opened his eyes a slit, I was trying to get him to look at me to see if he could recognize his mama." I heard a smile creep into Cherie's voice as she continued, "Instead of looking at me, though, he was looking at this shining cellophane–covered crate, and he reached for the basket, and that is when I knew he was ok. And that's when I opened it up and gave him the bear, and I started to read the card and a note from Daphna, and I read the chapter [in Daphna's book] about saying goodbye to guilt, and I just cried because I was going through that struggling, blaming myself."
Today
Cherie credits Kids With Courage for giving Alden the courage to face his condition and then some. She explains, "The confidence that he has, the fact that he's not embarrassed about having Type 1 at all. He likes to encourage a lot of the newly-diagnosed kids. He wants to do all he can to pay back Kids With Courage for all they've done for him."
"One of Alden's greatest loves is that he got the Team Courage Champion Award. He has it hanging by his bed. He loves looking at that," says Cherie. Alden also loves attending KWC's education outreach events. Says Cherie, "He always wants to go. He likes to talk to the grandmothers and show them his pump and his sensors. The last two times, he's actually shown them how to check blood. It's neat because they can actually get a kid's perspective. They'll ask him, 'Does it hurt?' and ask him how he handles school situations."
Kids With Courage isn't the only organization taking note of Alden Davis. This young superstar has also received the DexCom Warriors Award. And right here at Lauren's Hope, we're taking note, too. Alden Davis is a Kid With Courage from a Family With Courage! From all of us at Lauren's Hope, kudos to the Davis family for sharing your story, raising positive Type 1 Diabetes Awareness and giving back to the amazing folks at Kansas City's Kids With Courage Foundation!
Lauren's Hope is the preferred medical ID jewelry provider for Kids With Courage and their families, and we are proud to be in our second year of providing temporary medical ID bands sent home from Children's Mercy in every Crate Full of Courage. To learn more about this outstanding Type 1 Diabetes organization, the great work they do in KC, and how you can support them, check out www.KidsWithCourage.org.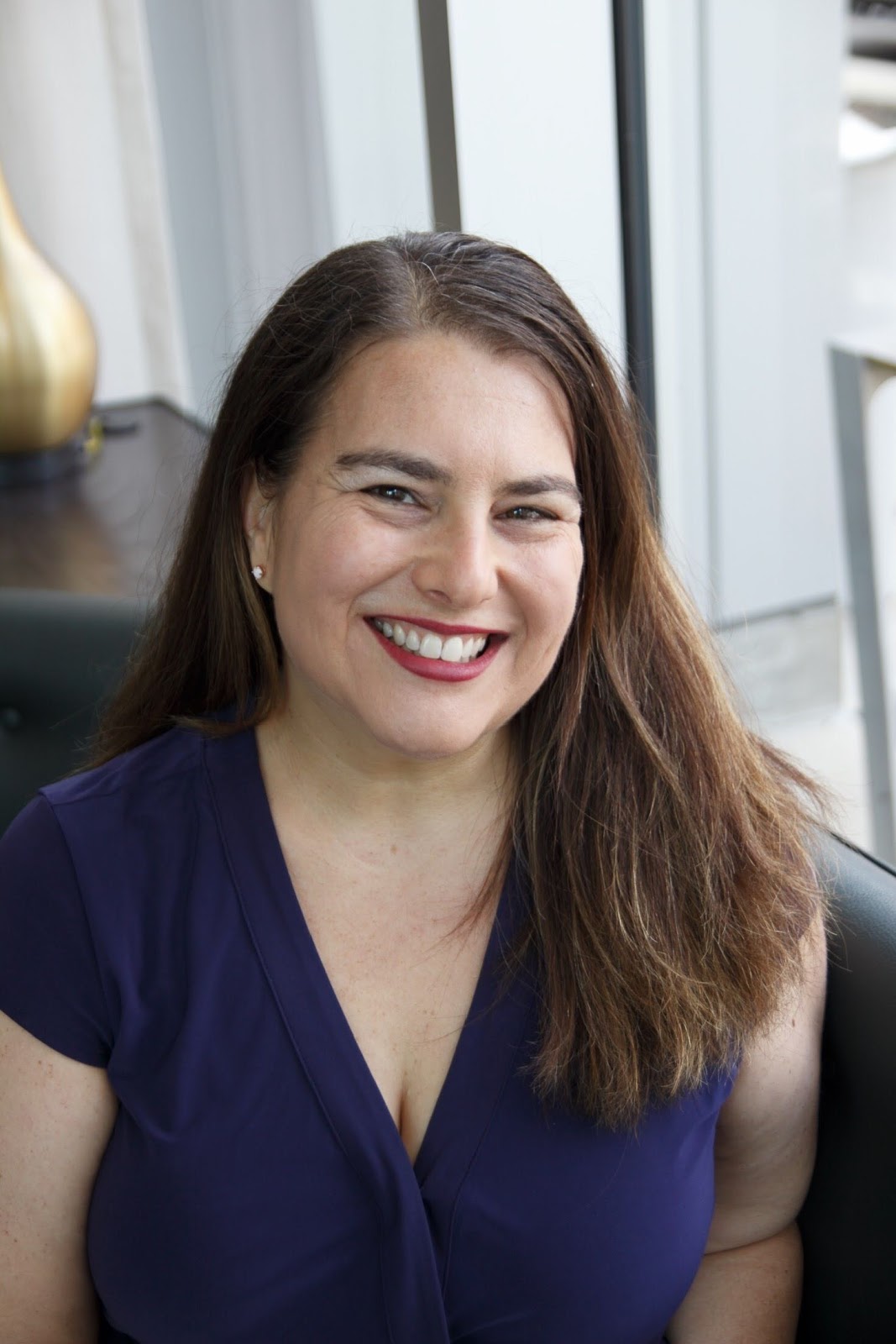 As Director of Sales, Marketing, and Business Development for Lauren's Hope, Tara Cohen is often the voice of Lauren's Hope. Whether she's writing the Lauren's Hope blog, crafting a marketing email, or describing a new product, Cohen brings a little personal touch to everything she creates.
Part of the LH team since 2012, Cohen has spent years learning about various medical conditions and what engravings are most helpful for each.
In addition to her years of experience at Lauren's Hope and all of the research she puts into writing for LH, Cohen draws on her own life experiences to bring a human touch to the LH blog.