Anxiety. While its symptoms and severity may vary between people, the condition itself is quite common, with about 3% of US adults being diagnosed with Generalized Anxiety Disorder annually. That's nearly 7 million people living daily with symptoms such as excessive worry, irritability, nervousness, and fatigue among others.

Thankfully, anxiety disorders are treatable, with the most common treatments including a combination of therapy and medication. In therapy, people often learn and then try out different coping mechanisms for anxiety. Medication may help with the neurochemical activity associated with anxiety.
What Are Anxiety Bracelets?
People with anxiety can learn to cope with a variety of self-care routines – one of which is aromatherapy through essential oils. As this practice has become more popular, so have ways to incorporate aromatherapy throughout the day. Misters and diffusers help people utilize essential oils for aromatherapy at home, but while out and about, these devices aren't convenient. Instead, many people opt for lava rock bracelets they can infuse with aromatherapy oils, which people commonly call anxiety bracelets.

An anxiety bracelet in this context is a bracelet to calm anxiety, that is, it's meant to be an anxiety relief bracelet. It is not a cure for anxiety, but rather a tool some people find helpful. It is also not an anxiety awareness bracelet, which would be more likely worn by someone in support of research or awareness efforts.

A medical ID bracelet is yet another type of bracelet for anxiety. Medical IDs are custom-engraved pieces of jewelry designed to communicate for you in the event that you are unable to speak for yourself.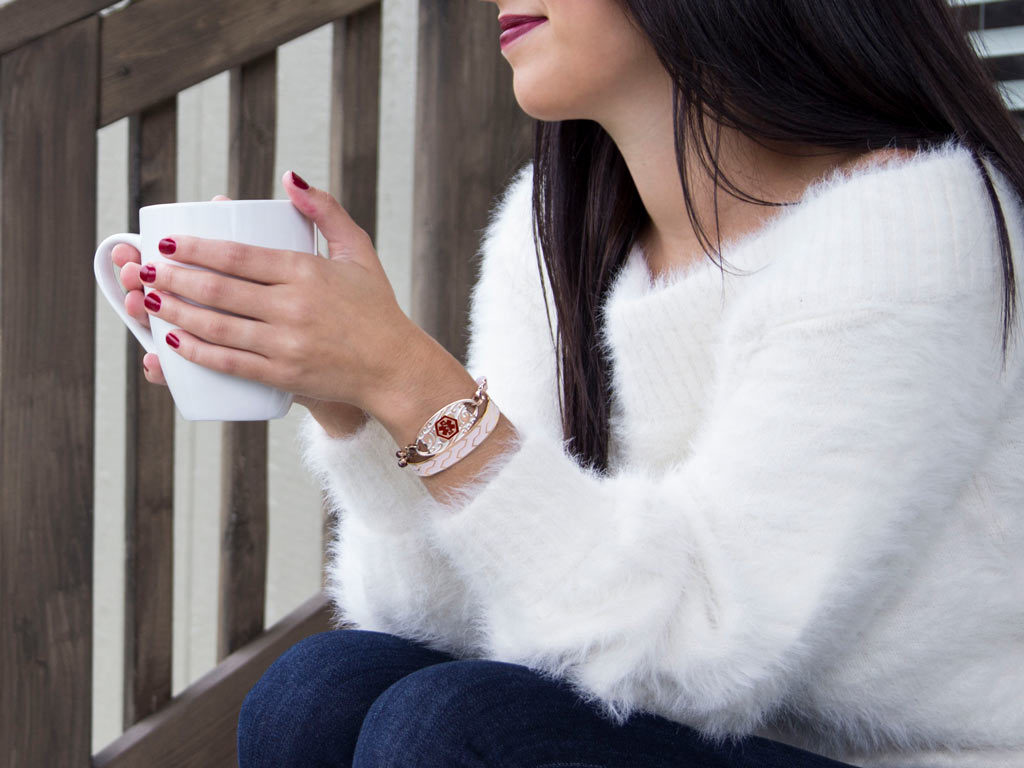 Why People Choose to Wear Medical IDs for Anxiety
People often choose to wear a medical ID for generalized anxiety disorder. Bracelet and necklace options are both available. Again, different from an anti-anxiety bracelet or an anxiety disorder awareness bracelet, an anxiety medical ID bracelet is a custom-engraved piece of jewelry that people wear to communicate their medical needs and emergency contact information.

In high stress or panic situations, sometimes people with anxiety find it difficult to communicate, so having a medical ID bracelet for anxiety can serve two purposes: it can be a form of identification that includes condition, medication, and emergency contact information, and it also has the potential to provide some sense of reassurance and comfort for those who worry about their inability to communicate in such situations.

From ultra-fashionable to highly discreet, medical ID jewelry comes in a variety of materials, styles, colors, and designs. And because it's custom-engravable, every ID is an anxiety medical ID. Simply choose the style you like, and we can engrave it just for you.

What to Engrave on an Anxiety Medical Bracelet
When engraving a medical ID bracelet for anxiety, there are a few key pieces of information to include:
Your Name
Medical Conditions
Any Known Allergies
Current Medication(s)
In Case of Emergency (ICE) Phone Number(s)
Sometimes people engrave a favorite mantra, passage, or calming phrase on their medical ID tag if there is an extra line available. As something people wear daily, having that little something special on an ID tag can be a source of calm or joy.

People often also add little charms to their anxiety disorder med ID bracelets – a pawprint to think of a favorite pet or a little cross or awareness ribbon can add a little extra personalization and even some extra comfort.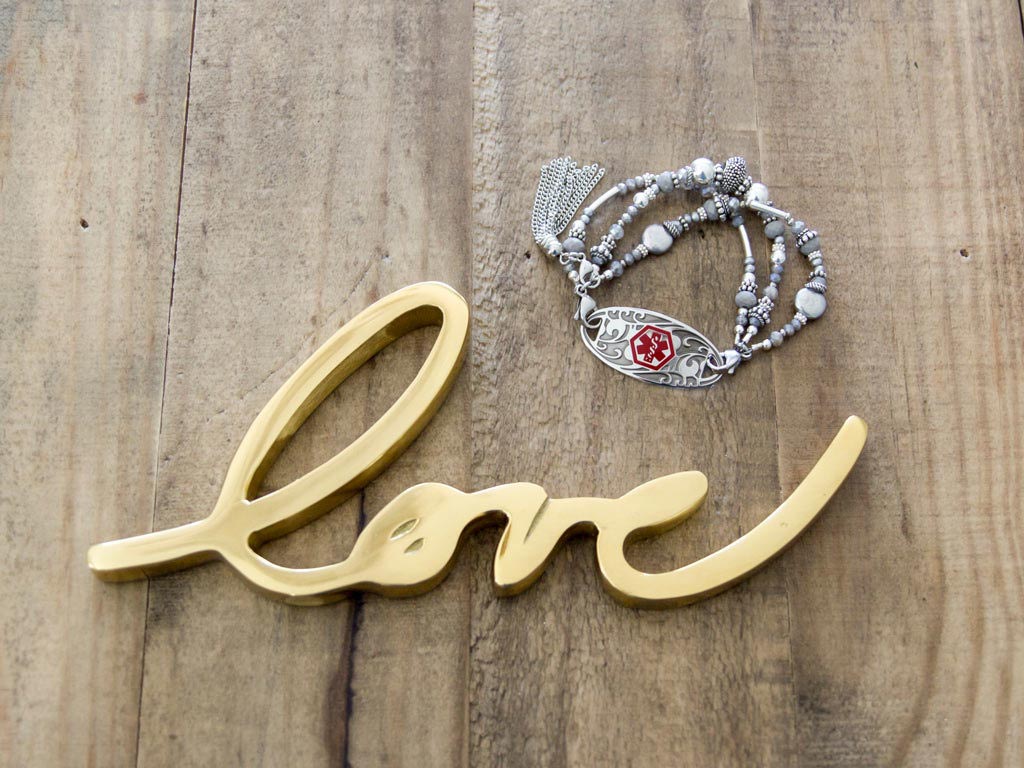 Other Mental Health Conditions to Wear Medical IDs With
Anxiety is one of many mental health conditions for which people wear medical ID jewelry to communicate their diagnoses, medications, treatment considerations, and emergency contacts. People with Post Traumatic Stress Disorder (PTSD) often wear med IDs, as do those with Bipolar Disorder, Schizophrenia, and Obsessive Compulsive Disorder. Medical IDs are also highly beneficial for people living with Dementia and Traumatic Brain Injuries (TBIs).
Mental health conditions sometimes impact our ability to communicate or quickly recall information, creating challenges in both daily life and emergency situations. This makes medical IDs a daily necessity and a potential source of comfort to the wearer and his/her loved ones. Custom-engraved med ID jewelry serves to help men, women, boys, and girls with all manner of medical conditions live their best lives. Lauren's Hope helps them do it in style.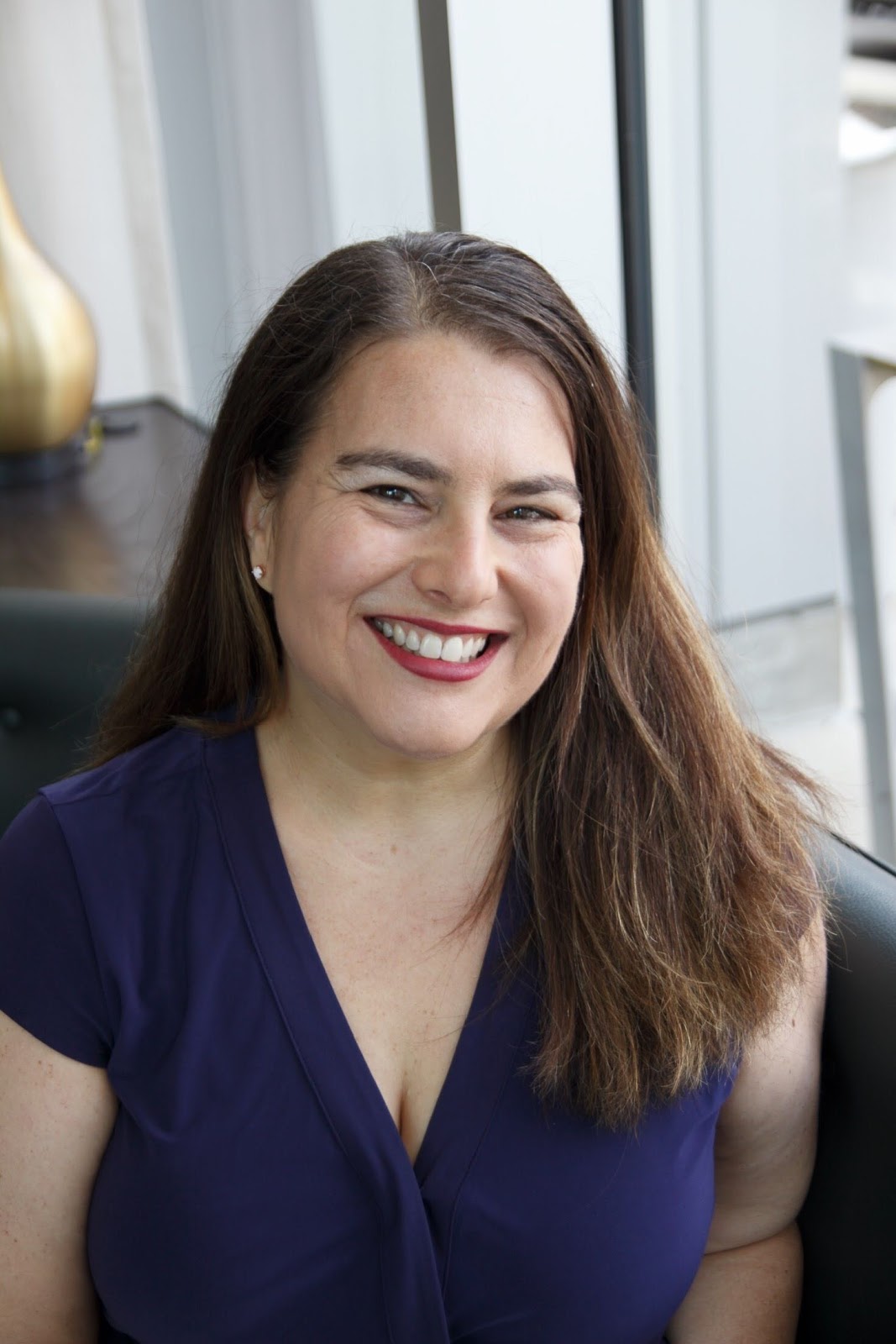 As Director of Sales, Marketing, and Business Development for Lauren's Hope, Tara Cohen is often the voice of Lauren's Hope. Whether she's writing the Lauren's Hope blog, crafting a marketing email, or describing a new product, Cohen brings a little personal touch to everything she creates.
Part of the LH team since 2012, Cohen has spent years learning about various medical conditions and what engravings are most helpful for each.
In addition to her years of experience at Lauren's Hope and all of the research she puts into writing for LH, Cohen draws on her own life experiences to bring a human touch to the LH blog.