For many students, starting a new school can be difficult. For children with food allergies, it is even more challenging. As a parent, it can be just as overwhelming and difficult. Every school is different, and the faculty and staff will have varying levels of experience in managing children with food allergies. Here are a few tips on how to help your child successfully transition into school.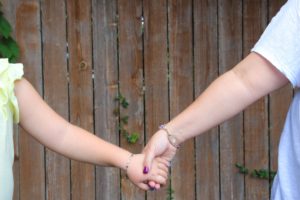 Advocate for Your Child
It is important that you form a collaborative partnership with the faculty, staff, and other individuals that your child will interact with at his or her new school. This includes your child's teacher(s), school nurse, administrators, cafeteria workers, maintenance staff, bus drivers, parents, and classmates.
Find out how the school typically handles food allergy emergencies. If your child relies on epinephrine, you'll want to find out what the school's policy is about carrying or storing it. As soon as s/he is old enough, it's ideal for your child to carry his or her epinephrine at all times so that in an emergency, people are running toward your child to help, not away to find the epinephrine. It's a good idea to set yourself a calendar alert for when the school-based epinephrine is going to expire so you know when to send in replacements. And of course, always clearly label your child's medications and make sure that the adults responsible for your child know how to adminster it properly. 
You may also want to consider discussing ways to reduce food allergen(s) in your child's classroom. These strategies may include such things as implementing a "no sharing" policy, encouraging hand washing, or keeping safe snacks in the classroom in the event that your child's lunch becomes compromised. You might also speak with the school's food service director to find out how the cafeteria handles allergies if your child wants to buy their lunch.
Create an Emergency Action Plan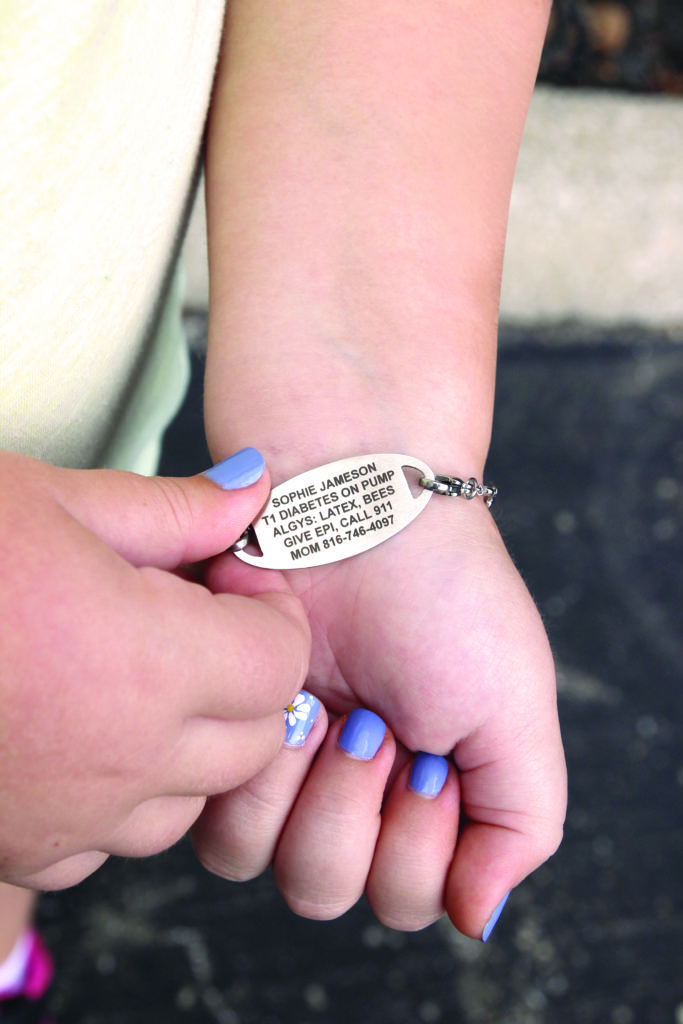 Prior to starting a new school (and each year when starting with new teachers) it's important for you to create an emergency action plan for your child. Be sure to have an easy-to-follow, printed plan for each classroom that your child will use. If s/he moves around to different classrooms throughout the day, provide multiple copies for all teachers to have. Be sure to also provide a copy to the school's office as well as the nurse's office. Your child's emergency action plan should include the different signs that s/he is having an allergic reaction, what to do in the event of an allergic reaction, and who to call. Here are some items to include on your child's emergency action plan:
Name

Nickname

Age

Grade

Medical Condition(s)

Allergies

Rescue Medications and their locations

Medication dosage and administration instructions

Signs you/your student may be having a medical emergency

What to do in an emergency (in order)

Who to call in an emergency

A recent photo (always great to have for substitute teachers and for those first days of school when teachers have so many new faces and names to learn!)

A note to check your child's medical ID jewelry and/or wallet card(s) for additional/current information
Send Your Child to School with a Medical Alert ID
Along with a personal fact sheet or other emergency action plan, we recommend that your child wear medical alert jewelry. The medical ID should be engraved with your child's name, along with his or her medical condition(s), allergy/allergies, treatment considerations, and emergency contacts. If your child requires epinephrine or other medication(s), always list them. 
Is your son or daughter going back to school with a Lauren's Hope medical ID? Visit us on Instagram or Facebook and share your pics!