When we asked for your stories on how Lauren's Hope medical alert jewelry has impacted your life we were blown away by your amazing response. There were so many wonderful entries, but Tish, a registered Diabetes Educator, really captured our hearts.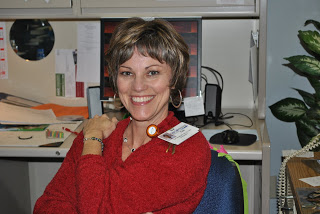 Tish's Testimonial
I am a registered Dietitian and Certified Diabetes Educator. I have noticed throughout the years that when I speak to groups of people with diabetes, I am amazed at how many diabetics do not wear medical identification. My story lies with the group of kids that I work with who have Type 1 Diabetes. When I show the young girls my medical alert bracelet that contains the "mood" beads and they place their little hands upon it and watch it change colors, they are fascinated and always desire to wear a bracelet just like mine. Their parents are also delighted.
When I teach our group Type 2 class and I am flailing my arms through the air (which I do when I talk) and then ask several hours later, "Did any of you notice my medical ID?" Most of them say they thought it was just a bracelet and then I get to tell my story. Both women and men are delighted that the medical IDs are not big and ugly and always choose to pick up a flyer and I hope purchase a medical ID. They now understand that the EMTs will look for medical identification on their arms, legs and neck, potentially saving their life.
So, that is my story. I love the fact that you have provided "cool" looking medical IDs and I get to share them with the young and old alike.
Thanks,
Tish Wright
Thank you to everyone who entered our story contest! If you have a story to tell about how a Lauren's Hope medical alert jewelry has touched your life, we would love to hear about it.