Why is it necessary for some people to wear peanut allergy bracelets? Highly sensitive people can have a serious food reaction if only 1/44,000 part of a peanut kernel is ingested! It is easy for people to avoid eating peanut butter or a handful of peanuts if they are allergic to peanuts. It is not always so easy to avoid the hidden, trace ingredients of food in restaurants or unsuspecting food items.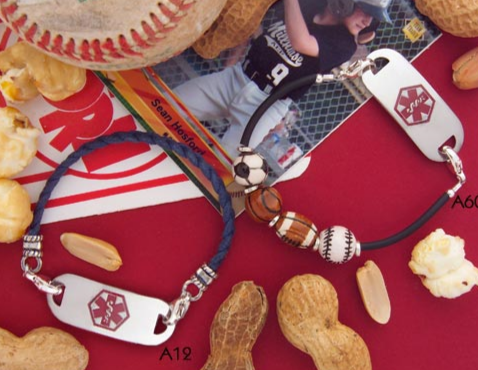 Special precautions should be taken when children have an allergy to peanuts. This is particularly important when your child is at school. While it is impossible to know every child and associated allergens, it is possible to monitor the child if the necessary information is on the child at all times. Wearing a peanut allergy bracelet will help teachers and healthcare professionals to know what is happening should your child ingest a food containing peanuts.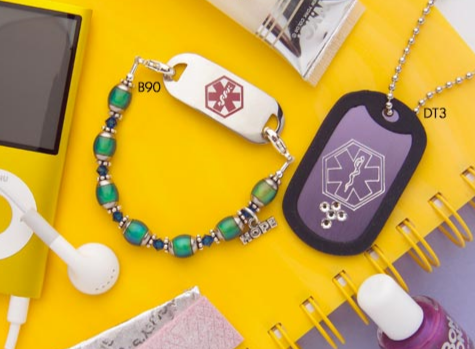 At laurenshope.com, we have a selection of peanut allergy bracelets that will please any child or adult, male or female. We can customize any of our medical identification bracelets for children ages five and older. Lauren's Hope is about life and hope, and we want you to have the best care possible in the event of a crisis.
We hope you enjoy browsing our selection of allergy alert bracelets. If you have any questions, please call us at 1-800-360-8680 Monday through Friday, 8:00 am to 4:30 pm Central Time, or email us at info@laurenshope.com.