Are you are one of the nearly 20 million American's living with diabetes? The use of medical alert jewelry by diabetes sufferers is a must. Our diabetes alert bracelets are just what you need to provide caregivers with life-saving information in the time of crisis. Sometimes just being careful to follow your prescribed diet and medication regimen is not enough to prevent a diabetic incident. Sudden exposure to a stressful situation can cause the blood sugar to rise to a critical level requiring immediate intervention.
The other end of the spectrum is when the blood sugar level plummets. This can happen when an individual has glucose levels that are difficult to control. If the blood sugar drops too low, seizures are a possibility. If the proper treatment is not administered, the next phase is a diabetic coma. If paramedics or nursing personnel do not know the individual is a diabetic, they can often misdiagnose and begin initial treatment for epilepsy or possible drug overdose rather than addressing blood sugar.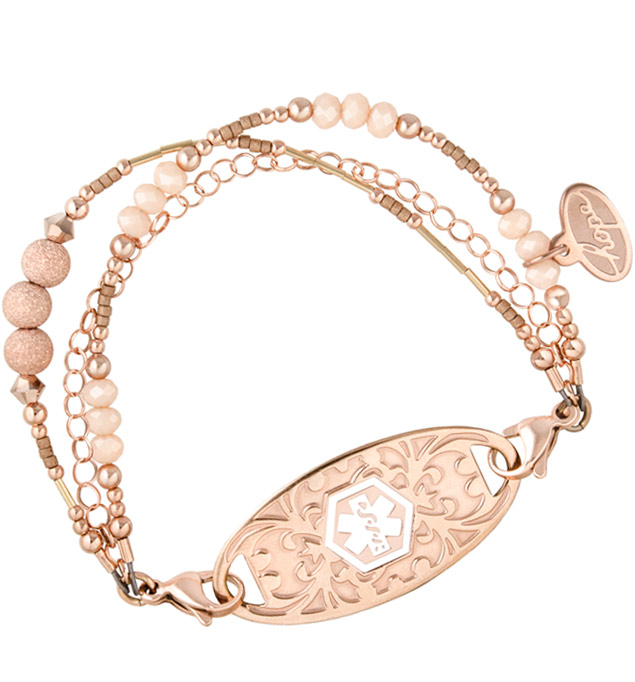 Diabetes Awareness Alert Bracelets
Wearing a diabetes alert bracelet or diabetes alert necklace will give caregivers the best opportunity to get you on the right treatment regimen. The bracelets at Lauren's Hope are designed to give up to five lines of information regarding diabetes or any medical condition. If you are diabetic, the important data you should include on your tag is as follows: your first and last name, your type of diabetes (type 1 or type 2), and if you are insulin dependent, it is important to include this on your tag as well. It is also important to state if you are wearing an insulin pump.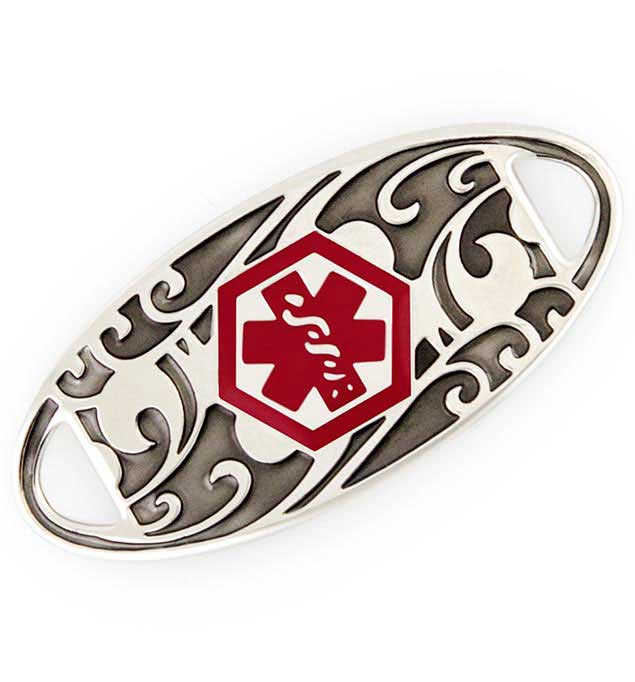 To place your order for your life-saving diabetes alert bracelet, just browse our Shop and find the style that suits your taste. You can place your order safely online, or you can call toll-free at 1-800-360-8680. We care about your good health and finding a cure for Diabetes. That is why we donate a portion of our profit to the Juvenile Diabetes Research Foundation. For more information, you may contact us by email at info@laurenshope.com.