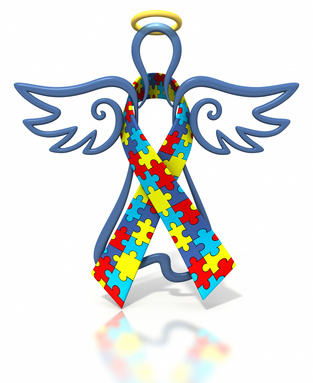 April is Autism Awareness Month and today is Autism Alert Day. This evening, buildings across the United States, and the world, will be drenched in shades of blue in an effort to raise awareness for autism. Autism Speaks is the group responsible for bringing together over 55,000 supporters, with many sporting blue shirts and wearing puzzle piece charms this month.
Autism is a term used to describe pervasive developmental disorders.
According to Autism Speaks, nearly 1 in 110 children will be diagnosed with autism, making it more common than juvenile diabetes, childhood cancer and pediatric AIDS combined. In the United States alone, the government estimates 1.5 million American's have been diagnosed with autism. These staggering statistics clearly illustrate the need for additional research in order to determine proper diagnosis and long term support.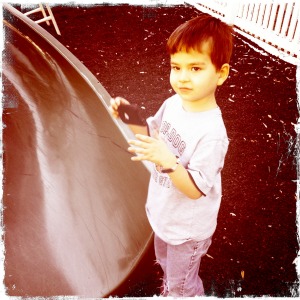 In our effort to raise awareness for autism we interviewed a special customer of ours, Tara Cohen. Tara's son Will has autism and is non-verbal. At 22 months, after extensive research, Tara took Will to her pediatrician, hoping to be wrong about her suspicion. Now, nearly 4 years later, Tara has become an autism expert, regularly sought after by parents and doctors seeking information.
For parents with concerns about their children, or those looking for more information about autism, Tara suggests speaking with your pediatrician in a frank and specific manner. If you live near a university town, most major universities have something called CARD: The Center for Autism and Related Disabilities. These centers are helpful to parents when seeking out answers, resources and guidance and are also a great place to begin your quest for information.
Early intervention has been deemed essential if you suspect your child may have autism.
Tara's advice is to never take the "wait and see" approach. See your pediatrician and seek out a DAN! doctor. DAN! is a protocol of biomedical interventions that has become prominent in the last 10 years. Medical research has found that the majority of children with autism have similar underlying issues such as food sensitivities, digestive problems and heavy metal toxicity caused by an inability to naturally process out environmental toxins.
Many children with autism are non-verbal or pre-verbal. For a child who doesn't speak, an ID bracelet or necklace is critical. One example that Tara gives to illustrate the importance of having a child with autism wear an ID bracelet is a shopping trip scenario. A simple trip to the grocery store could turn into a major tragedy if your child is unable to communicate that he or she is lost and needs help. Children with autism also have a tendancy to wander. Tara experienced this herself when Will learned how to unlatch their backyard gate and wandered off.
As mothers know all to well, Tara says,
"There is nothing quite like the blind panic of screaming for a child who isn't going to answer you. We take every precaution with our son, but it is still possible he could wander. So I always, always make sure he's wearing his Lauren's Hope ID bracelet. It has his name and diagnosis, the fact that he's non-verbal, and three important phone numbers: mom, dad and doctor."
For a child with autism, allergies or any medical condition, it's important for any child to wear medical identification. Tara states,
"Not only will the bracelet speak for him and hopefully get him back to us quickly and safely, but in an emergency, the bracelet will also let first responders know that his lack of speech is his baseline, not a symptom of an injury. Having his diagnosis right there on his wrist will save Will from unnecessary tests which would be scary and traumatizing for Will."
***
You may wish to visit the following sites to learn more about autism: