A Type 1 Juvenile Diabetes diagnosis can be shocking, scary, and overwhelming – not only for your child, but also for you. Diabetes truly affects the entire family, and when your child is diagnosed, they will likely ask you some tough questions…questions that you are probably asking, too!
That was the case for Irene Mallano, whose daughter Madison Rose was diagnosed with Type 1 Diabetes in 2006, when she was only four years old. The Mallanos had no family history of diabetes, and Irene was struggling to understand the disease – and to help her daughter understand it as well.
"One day shortly after diagnosis, I was sitting alone in the kitchen full of tears. My daughter came in, put her hand on my shoulder and asked, 'mommy, what is diabetes?' along with many other questions I was unprepared to answer," Irene told Lauren's Hope in an exclusive interview. "With a frozen look in my eyes as I thought of what to say, she just hugged me and said, 'don't worry mommy. We can do this together.' That is when I knew I needed to smile every day, and I wanted to make something for her and other families like us; because even though there were many books to read, none of them explained everything in a positive storyline for a child."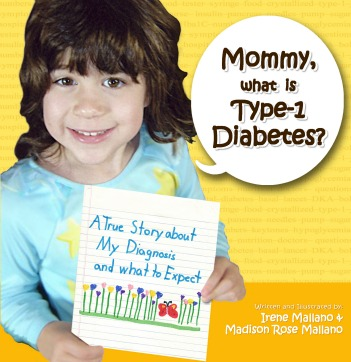 That first burning question Madison asked about her new diagnosis soon became the title of their recently published book, Mommy, What Is Type 1 Diabetes? The book is written from Madison's point of view, and follows her through her diagnosis and her day-to-day reality – checking glucose levels, carefully reading nutrition labels, and doing all the things she loves to do, without letting diabetes hold her back! It is written in easy-to-understand terms and includes photographs as well as hand-drawn illustrations to give a clear explanation of diabetes that even a newly diagnosed child can follow. A list of tips for families, a special section just for parents, a list of symptoms and a glossary add even more in-depth information to answer families' questions about diabetes.
After writing such a helpful and inspiring story, you might expect Madison and Irene to be diabetes experts, but Irene says they still face challenges. "There is no daily manual; we just take it one day at a time. We have had days that are up and down but we do try to focus on balance and having fun too," Irene said. "We manage to the best of our ability. Every day will not be perfect and once we learned that, we accepted each day as its own new challenge."
Thank you for visiting!
This give-away has ended. Please check back soon.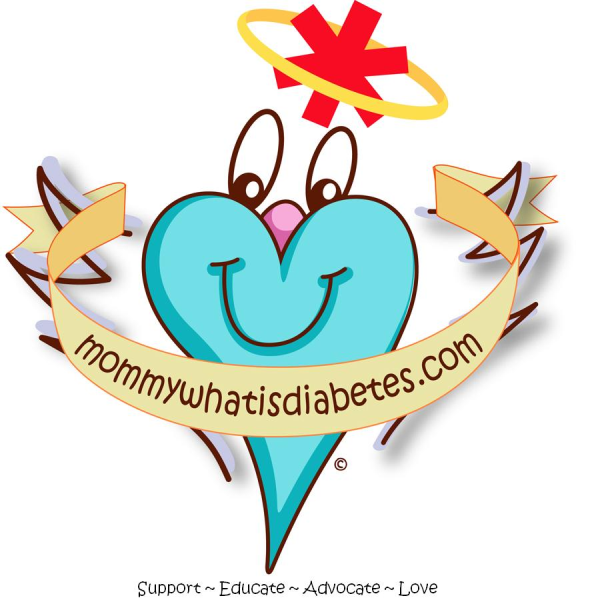 Mommy, What Is Type 1 Diabetes? can be purchased wherever books are sold, as well as online at Amazon, Google, and Barnes & Noble. An autographed copy is available through the author's website at a 20% retail discount price, and one of our lucky blog readers will win a FREE autographed copy! 25% of net proceeds of the book are donated to the JDRF to assist in the search for a cure.
Enter to win a FREE autographed copy of "Mommy, What is Diabetes" by doing the following:
For ONE free entry, please subscribe to the Lauren's Hope blog and leave a comment letting me you are a new subscriber. IF you are already a Lauren's Hope blog subscriber, please let me know within your comment. (mandatory)
For EXTRA entries (each entry must be in a separate comment):
Like Lauren's Hope on Facebook then share this book giveaway, or your favorite products, with your family and friends and leave a comment letting me know that you did.
Follow Lauren's Hope on Twitter then tweet about this giveaway. Leave a comment letting me know that you did.
Blog about Lauren's Hope. Leave a comment with the link to your blog post.
This giveaway ends Friday, July 22, 2011.