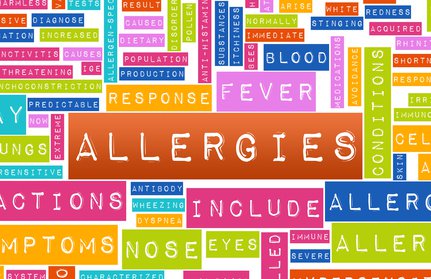 Okay, so someone in your family has a peanut allergy. You've taken all the necessary precautions; you've done your research. You know to read food labels closely, to carry emergency medication at all times, and to wear a medical ID bracelet. You are an expert allergy-free grocery shopper. You know exactly what foods are in your home at all times. You have successfully peanut-proofed your living space.
But what happens when you leave that space? You can't completely eliminate the threat of an allergic reaction in restaurants, airports, hotels…but you can take a few extra precautions when traveling with a food allergy. Whether you're hitting the road for a weekend getaway or spending the summer in another country, travel smart and follow these helpful hints from the Food Allergy & Anaphylaxis Network.
Avoid travel during meal times, if possible.
Try to plan drive time and flights around meals.
Pack enough food and snacks to last through your entire road trip or flight.
When staying at a hotel, do a quick check of your room. Make sure previous guests didn't leave any food items that may cause an allergic reaction.
Pack plenty of your prescription medication and make sure it is up-to-date and not expired.
If you carry an auto-injector, pack extra.
Make sure all of the engraving on your medical ID tag is current. Wear your medical alert jewelry at all times!
Before you leave, research hospitals and medical care facilities in the area to which you are traveling. Know where they are and how to get there.
If you are flying, check with the airline about snack accommodations. You can learn more about flying with a food allergy at www.foodallergy.org.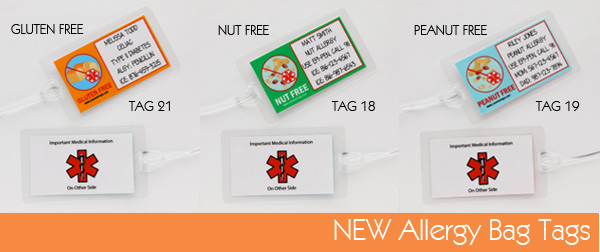 P.S. Our Free Stuff Friday Winners are:
1. Carol, "I've been a subscriber to your blog and likes you on facebook ever since my 8 year old granddaughter was T1 diagnosed and we knew she "Must have" one of your bracelets. I would love to win bracelet # 1 or #3 for her. I know she would love the necklace too but I don't know if it work for her active livestyle-swimming, soccer and general 8 year old running around. She loves her first bracelet and I'm sure she wishes for another."
2. Valerie, "My 5 year old princess would love #2."
3. Carrie V., "I love #3!!!! I'm a silver kind of girl…not into colors…unless it's PURPLE :o)"
The winner of the book, "Mommy, What is Type 1 Diabetes?" is …
Leticia, "Hi, My name is Leticia and i am a in the process of my daughters adoption, she and her siblings have been in the foster system for quite a while. My daughter was 1 and her sister was 4 mos. when they first arrived, and she had already had a lot of physical, sexual and emotional abuse. They went home 1 yr. and 10 mos. later for 6 mos. and suffered more sexual and emotional abuse than came back to us with a little 4 mos. old brother 1 1/2 yrs. ago. We went to vacation in March and she got very ill on the way home and was put in ICU due to sugar levels so high they were not even registering! She was diagnosed with type 1 diabetes at 4 years of age. She has been through so much and to add she has been seperated from other siblings due to us having 3 out of 6, 2 older 1 younger. She is a strong child but also has questions and I don't have all the answers this book ould be great for our family."
You can expect an email from me with details regarding your prize shortly!