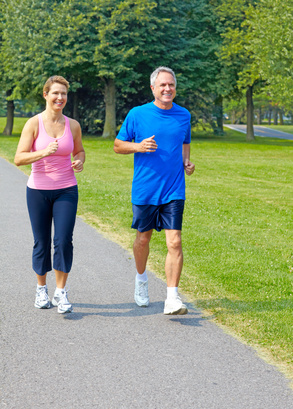 Exercise is an extremely important part of maintaining a healthy lifestyle. And since it's still swimsuit season, staying in shape is more important than ever! But exercising outdoors among the elements also poses a threat to any and all workout devotees – regardless of whether they have a medical condition. Here are three major reasons why an ICE ID bracelet is another important element of an active lifestyle.
1. Accidents happen.
You're going for your routine morning run in your neighborhood. All of the sudden, the curb "jumps" out at you, out of nowhere, and before you can catch yourself, you're hitting the ground. You happen to clonk your head on the way down, and unfortunately, you're unconscious. You are alone and unable to call for help.
Luckily, you are wearing an ID bracelet when a friendly neighbor walks outside to grab the morning paper. She notices you passed out on the sidewalk and is able to call for help. Thanks to your ICE bracelet, first responders know your name (and, if applicable, any medical conditions you may have), and your emergency contact numbers. They are able to treat you and contact your family to make sure you get home safe.
2. You are pushing yourself.
Whether you're walking, hiking, running, or biking, you are pushing yourself to the limit (and beyond). While it might get you in shape, it also puts stress on your body. Even if you have a healthy history, strenuous exercise can push your heart to work overtime, and can cause shortness of breath, dizziness, and dehydration.
So what do you do when shortness of breath suddenly turns into something more severe? Call for help. What do you do when a lack of oxygen prevents you from speaking to responders? Rely on your ICE bracelet to tell medical personnel who you are and who to contact.
3. You never know.
You don't currently have any serious medical condition. But heart attack survivors, diabetics, people with anaphylactic allergies, stroke survivors, cancer survivors, etc. did not have medical conditions at one time, either. Just because you feel healthy right now doesn't mean you are invincible against the unexpected. You never know when a medical condition might reveal itself.
So before you lace up your sneakers, check out our selection of sports bands. They are comfortable, affordable, and perfect for working out.