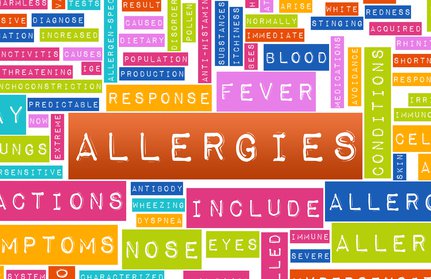 Filled with the promise of new friends, new growth, and new learning experiences, a brand new school year offers a fresh start for students. The slate has been wiped clean and nothing but new opportunities lie ahead. If your child has food allergies, however, this can be a stressful situation; while new teachers and classmates are great, they might not know the first thing about food allergies – and they certainly don't know your child's specific needs.
Calm your fears and protect your student by starting new teachers off with a few basic pointers. Your kids aren't the only ones who will be learning something new this year!
Download a teacher's checklist for managing a child with food allergies at foodallergy.org http://www.foodallergy.org/files/checklist.pdf
1. Know what your student is allergic to, and be able to recognize symptoms of an allergic reaction.
Always take these symptoms seriously. If the student tells you that an allergic reaction may be starting, take action – even if there are not yet any visible symptoms.
2. Be familiar with your school's emergency procedures and know what to do in case of an allergic reaction.
Work with the student's parents and the school nurse to develop a written emergency action plan to be kept in the classroom.
3. You should avoid using food in your lesson plans, as rewards or incentives, or in classroom celebrations.
If food will be in the classroom, carefully read food labels and check ingredients. You can send a letter (download sample letter) home to families at the beginning of the year letting them know that a child in your class has food allergies.
4. Always notify substitute teachers and aides of the child's food allergies.
5. Do not treat a student differently because of his or her allergy.
A student should never be "left out" because of a food allergy.
The best thing parents can do is take preventative measures to keep their children safe at school.
Educating your child's teachers, classmates, and school faculty members on your child's condition can help save his or her life. It is also imperative that he or she wears a medical ID bracelet. Make sure your child's medical alert is up-to-date with their allergy information, medications, and emergency contact numbers. Additionally, we recommend medical backpack tags to keep your kids safe at school. If your child has food allergies, this is the most important school supply you can give them.
We have created a Peanut Free Zone poster that you may download and present to your child's teacher. These are perfect for the classroom!