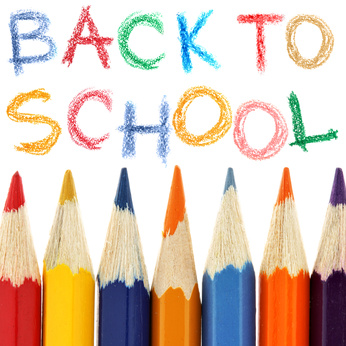 Freshly sharpened pencils = $5.00
Brand new backpack = $20.00
Knowing that your child is safe in their learning environment = priceless.
It's that time again. Shopping for school supplies, meeting new teachers and classmates and preparing your child to go back to school can be stressful – but it is made even more stressful when you have to worry about your child's food allergies at school.
In the past, the seriousness of food allergies has often been overlooked in public schools. However, there is a new push for reforms in the school system, and that push is starting to gain attention.
Take the Williston Public School District, for example. The district, located in North Dakota, has created a team of parents, students, teachers, school officials, food service personnel and healthcare personnel. The WPSD1 Life-Threatening Allergies in Schools Task Force, as the team is called, has been working since November 2010 to reform the district's policy on handling children with severe allergies, according to the Williston Herald.
Thanks to the reformed policies, kindergarten through eighth grade schools will no longer serve peanut products in their cafeterias, and any student with an anaphylactic allergy will have an individualized EAP (Emergency Action Plan) in place. The EAP outlines the procedures school staff is to follow for a particular student in case of an allergic reaction.
The most important precaution, though, starts with the student. It is critical that parents communicate with their children about the seriousness of their food allergies. Students with food allergies should be taught to:
Recognize symptoms of an allergic reaction
Communicate clearly when an allergic reaction is starting
Carry an auto-injector (i.e. EpiPen) when appropriate
Avoid sharing or trading food at school
Read food labels, if possible
Request ingredient information for food offered
Talk to your child's school. Ask them what policies are in place when it comes to food allergies and find out how they respond in the event of an emergency. Educate school staff on your child's allergy. If your child's school district does not have clear emergency procedures in place, urge them to consider policy reforms. In the meantime, institute your own Emergency Action Plan by engraving a medical ID tag or a backpack tag with allergy information and medical instructions, emergency contact numbers and any medications your child takes in an emergency situation.
FoodAllergy.Org has a food allergy action plan which you can download HERE.