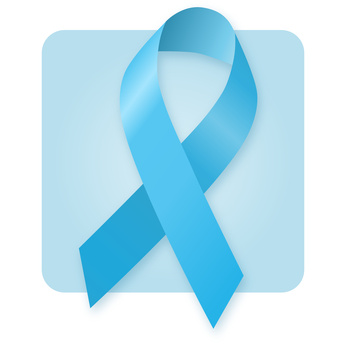 September is National Ovarian Cancer awareness month and we'd like to introduce you to a special customer of ours, Sheena.

In October 2001, Sheena went to the doctor for a hernia. She never could have imagined that that appointment would turn into so much more.
"After being told I was pregnant, I went for more testing and found out I had a tumor the size of a small volleyball," she said.
Sheena was diagnosed with ovarian cancer, a growth of abnormal malignant cells that begins in the ovaries. Prior to her doctor's visit, Sheena said she didn't notice any symptoms. If it weren't for her doctor's visit and for the research that preceded her diagnosis, the cancer could have gone undetected.

"My doctors told me if it wasn't for research and things like the Relay for Life 10 years before I was diagnosed, they would have no clue what my type of cancer was and I wouldn't be here today," she said.

Knowledge and awareness of ovarian cancer helped save Sheena's life. She relied on medical advances, her own strength, and support from family and friends to help her through. The secret to her success is a simple one: think positive and take support from your loved ones.
"Always keep a positive attitude – it will help on the tough days – and surround yourself with family and friends," she advised.
Next month marks the tenth year of her survivorship – a celebratory milestone for any cancer survivor. As she approaches the tenth anniversary of her diagnosis, Sheena reflects on her journey with cancer and the things she has learned from it.

"I am a lot stronger and can handle more than I ever imagined," she said. "Your true friends come out when you're going through something like that and my small town was so supportive and amazing."

September is Ovarian Cancer Awareness Month. To help create more success stories like Sheena's, it is important for women to detect ovarian cancer early and for research to continue. Familiarize yourself with the symptoms of ovarian cancer and take action to encourage increased funding for ovarian cancer research. Learn more about what you can do through the Ovarian Cancer National Alliance and the National Ovarian Cancer Coalition.

The Facts About Ovarian Cancer:

Each year in the United States, more than 21,000 women are diagnosed with ovarian cancer, and about 15,000 die of the disease.

A woman's lifetime risk of developing invasive ovarian cancer is 1 in 71.

Ovarian cancer is the 9th most common cancer among women and the 5th leading cause of cancer-related death among women.

Ovarian cancer is the deadliest of gynecologic cancers.