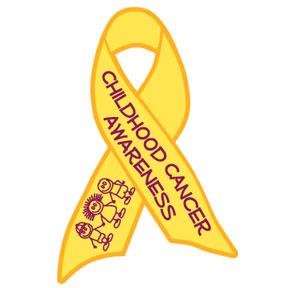 Childhood cancers are the leading cause of death in children. However, cure rates for children's cancers have increased dramatically in the last 40 years, according to CureSearch.org. You can help fund research for childhood cancer treatments and cures in your own community by raising awareness of its effects on children, their families and their friends.
Pediatric cancer awareness is vital to helping end deaths that childhood cancer causes. Fund raisers, personal donations, spreading the word by mouth and through your blog or website or having your business donate to a children's cancer research foundation are some ways you can increase awareness of childhood cancers. Dozens of cancer research organizations put donations to use to find cures for cancer, and other organizations provide funding for families as their children go through cancer treatment.
Here are 3 ways you can raise awareness for pediatric cancer:
Get your business or employer involved in raising pediatric cancer awareness. Organize a day of volunteering with a childhood cancer organization for your company, and donate the money employees would have earned that day to the organization. Contact childhood cancer organizations to see if they could use your professional expertise and assistance as an in-kind donation of your time and knowledge.
Start a Give Forward website for a friend or loved one who is battling childhood cancer. People can visit the page from all over the world, leave encouraging words of hope and donate money to help fight cancer. These pages spread the word of the child's cancer and bring in support from people who may not even know the child. It is free to set up a page. You can also donate money to help a child with a Give Forward page.
Make a personal donation to a pediatric cancer research site such as St. Jude Children's Research Hospital, Have a Heart Children's Cancer Society and Childhood Brain Tumor Foundation.