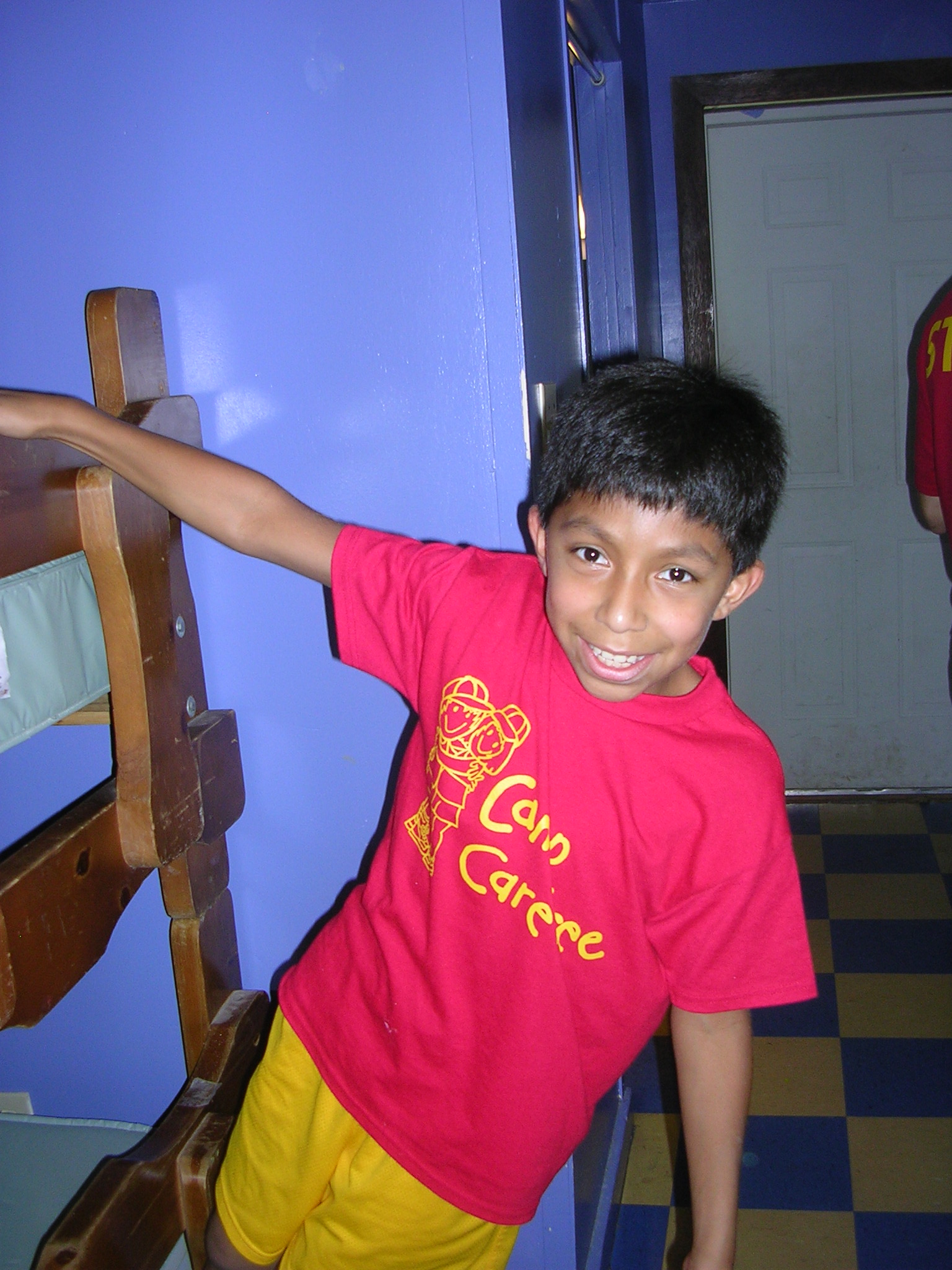 This interview post is brought to you by a very special friend of ours, Sharon Sebolt. Sharon's son, Leo, has Hemophilia A and will be walking this Saturday for North Carolina's Hemophilia Foundation. Sharon is an advocate for Hemophilia A and wanted to share a bit about the condition, where you can go to learn more about Hemophilia A and of course, the details on this Saturday's walk.
Sharon, please share a bit about Leo and his history with Hemophilia.
Leo was adopted in October 2004 at the age of 3.5 years old from Guatemala. There was no medical history other than vaccinations given up to that time. I lived in New York City for 13 years presently and then moved to North Carolina in April of 2005. During those six months in NYC and for the next several months in NC, Leo would have episodes of pain in his ankles and knees but mostly, he experienced daily, massive nosebleeds that took 20-45 minutes to stop each time. The joke later was how many boxes of Kleenex we went through a week. For Christmas that year, I was given a monstrous package of Kleenex. We weren't living in North Carolina but for maybe 3 weeks when Leo developed a large hematoma in his right ankle. I rushed him to an ER, they diagnosed just that – a hematoma – put a cast on his leg and prescribed large doses of Ibuprofen – one of the last medications you give to someone with Hemophilia. After months of nosebleeds, the pediatrician finally ran a PTT test which led us to the UNC Hemophilia Treatment Center who diagnosed Leo with Hemophilia A – Mild Type – at 10% clotting factor. And believe me, that 10% does A LOT in comparison to his Moderate and Severe diagnosed counter-parts. Leo does not require prophylactic treatment unless he's scheduled for significant dental work or surgery and the like. Suffice to say, for a hemophiliac, Leo is "lucky". BUT, being lucky doesn't preclude Leo or me from ensuring that Leo receives the best of care, sufficient amounts of Factor (medicine) on hand, nor does it preclude us from ensuring that all of US – all of us affected by Hemophilia and all bleeding disorders – continue to receive everything that we need from our health care providers, our schools, our communities, and our governments. Leo is now 10 years old, an excellent student (4th grader) who loves math. In his free time, he enjoys electronic games such as playing on his DS, on the Wii, and on the computer. And when he's pulled away from those things, he loves to build. He builds with Lego mostly but loves to put just about anything together (and take it apart). He loves pizza, chicken nuggets and fish sticks!
Leo, what do you want others to know about you and Hemophilia?
"That I'm not any different than anyone else – I just have special blood. And I just have to be a lot more careful than my other friends."
Can you share with our readers information on Hemophilia Walks?
2010 was the first year we participated in the Hemophilia Walk of North Carolina and we raised a bit over $1,000. Our fundraising efforts and willingness to support the Walk earned Leo the title of "2010 Blood Droplet Jr.!" Many families who participated set the bar last year and that bar is signifantly higher this year because of families like mine. Thus far, I have raised $725 toward the Walk but my goal is $2,000. While I would LOVE to meet this goal, my priority at this point is to educate the wider community, outside my family and friends, outside the Durham, NC community, and outside my "Facebook" friends community. If I could entice just 50 members of the Lauren's Hope Community to contribute $10, that would be $500!!! That would be fantastic!

What is the history behind your walk?
We walked for the first time last year – had a blast. Our team name is something that will continue in years to come – The Woodge Factor – even though Leo will cringe every time he hears the name now. "Woodge" is a term of endearment I have called Leo since the beginning of our family: woodge, woodgimus, the woodge, woodgimeter, and woodgimuses. No need to put that all in the blog :)…. but that's the history. The Woodge comes from his name and Factor comes obviously from 1) Factor as medince and 2) Factor as a force to be reckoned with.
Leo, what do you enjoy about your Hemophilia Walk?
"It's a lot of fun because there are games and prizes and there's a costume contest. There are a million people there walking and talking. There's face painting and a robot that you drive all by yourself."
Where can we go to learn more about Hemophilia and walks?
Here are the links that will provide you with information about the Walk, the Walk in North Carolina, our team's website, as well as one about general information.

The Hemophilia Walk
The Hemophilia Walk of North Carolina
The Woodge Factor