Food allergies are a growing concern for many. With nearly 6 million children diagnosed with a food allergy and an 18% increase in those diagnosed over the last decade, according to the CDC, it is critical that children wear medical identification.
Lauren's Hope now offers a kid friendly alternative to the traditional medical ID. Our new Silicone Allergy Alert Jelly Bands are the perfect medical ID that brings awareness to your child's food or insect allergy. These brightly colored bands come in sizes made especially for tiny wrists and feature bright allergy alert buttons. Each band is customizable with a range of food and insect allergy alert buttons. Made of silicone, these bands are soft, durable and waterproof. Finally, an allergy alert ID your kids will want to wear!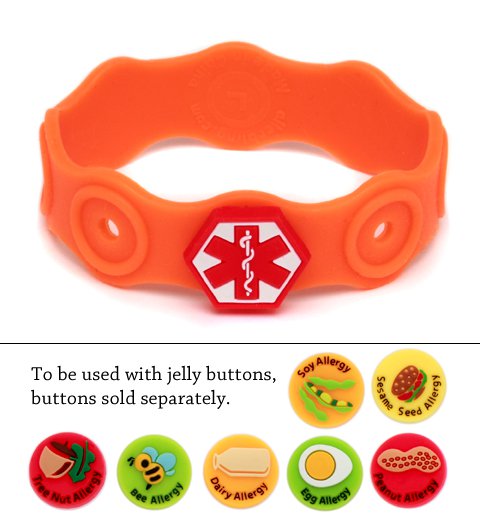 Our silicone allergy alert jelly bands may be customized with the following allergy alert buttons: Peanut, Soy, Sesame, Tree Nut, Bee Sting, Dairy and Egg.