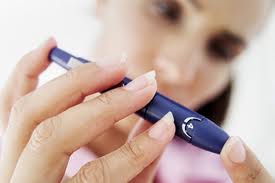 Diabetes management, whether for Type 1 or Type 2 patients, can be quite challenging. If you've been recently diagnosed with Type 2 diabetes and are wondering how to manage your blood sugar levels or you are looking for the latest in blood glucose testing and insulin administration, there is a wide variety of technological breakthroughs you may not be aware of. Some are just a download away, and others may even be covered by your insurance plan.
Upon the initial diagnosis of Type 2 diabetes, your doctor will give you information on diabetes management, such as suggested diet and exercise plans. Regulating your blood sugar levels, through these regimens, is the best course of action to take; some individuals may even go on to reach and maintain their optimum sugar levels, without the need for oral or injectable insulin.
Simple Ways to Track Diabetes Information
To keep track of this information, there's an app for that. The BGluMon is available as a download from iTunes and allows you to input your blood sugar levels for any time of day, add comments, chart your glucose averages and note the highs and lows. You can even email your doctor the information.
New to the market is a little blood glucose monitor: the iBGStar. This device features easy-to-use, painless testing in the form of a flash drive that can be plugged into your iPhone or iTouch for real-time information on levels and fields for tracking and comments. Another real-time device for your iPhone is the Glooko, which hooks up to Bayer, OneTouch or FreeStyle glucose meters to track levels.
Diet and Exercise Are Critical to Managing Diabetes
Following a diet plan for diabetes management is a lot easier if you have the right foods at your fingertips, and this starts at the grocery store. For the iPhone, there's a Diabetic Grocery List app, which is especially useful for those with type 2 diabetes. To keep your diet goals while you're on the go, consider the Fast Food Check app, that offers a diet planner for more than 75 chain restaurants, with sugar, fat and sodium listings.
Exercise, along with diet, is the key component in a diabetes management regimen. A revolutionary way to track your fitness goals is with the BodyMedia FIT armband. You can wear it during the day to monitor your peak heart rate, steps taken and calories burned, as well as at night to note your sleep patterns and efficiency. The data can be wirelessly transmitted to your smartphone or the optional wristwatch display, and everything can be downloaded to your computer and tracked with the Activity Manager.
We hope you found this information helpful. Please let us know if you currently use any of the apps mentioned above or have other tips for successfully managing diabetes.
If you have diabetes it is important that you also wear a diabetes medical ID bracelet. If you are unable to communicate your diabetes medical ID bracelet keeps your emergency information at hand. You may wish to engrave your name, diabetes, insulin pump or insulin dependent, an emergency contact number and even your doctor's phone number. Visit us at www.LaurensHope.com to view our complete collection of diabetes medical ID jewelry for men, women and kids.