This post was written by Elizabeth Godwin-Kogelschatz, mother of 20-month old, Rhema, who was diagnosed with Myelomeningocele and Hydrocephalus at birth. Elizabeth would like to share her story of hope and help raise awareness for Spina Bifida.
Seconds after Rhema's birth, she was diagnosed with Myelomeningocele – the most severe form of Spina Bifida where the spinal cord tube and backbone do not properly close and the spinal cord grows outside the body- accompanied by Hydrocephalus – aka "water on the brain". This combination is typical for 90% of people born with Myelomeningocele. We had numerous pre-natal scans prior to her birth; however these serious medical conditions were never discovered. Since her birth, Rhema has undergone five major surgeries: spinal closure, three cranial shunts and bi-lateral feet tendon lengthening. Her doctors and specialists predicted she would have mental and physical delays, be incontinent the rest of her life and never be able to walk, but faith and prayer changes things.
Rhema has been an overcomer since day one! In the NICU we were told that most Spina Bifida children are typically fussy. However, Rhema had a "peace that passed all our understanding" and she still amazes her medical team with the peace she exudes. Rhema not only moves her hips and legs, but with the progress she has made since birth, her physical therapists are very optimistic that she will eventually be able to walk! Also, her learning capabilities have astounded us all; Rhema's cognitive abilities have tested 5+ months above her current age! She truly is our "Rhema Miracle."
My advice to parents whose children have recently been diagnosed with Spina Bifida is first, take a breath, then take another one, and yes, the room will eventually stop spinning. Yes, it is true, that the life you've known and planned for is forever changed; however you can, will and must find a "new normal" for yourself and your family. Your child is a precious gift and was not given to just anyone — your little bundle of joy was given to you. Your child needs you to step up and be the person you never knew you could be. Trust me when I tell you: You WILL find strength in places you did not know you had, you CAN do what is set before you and you ARE equipped to handle this.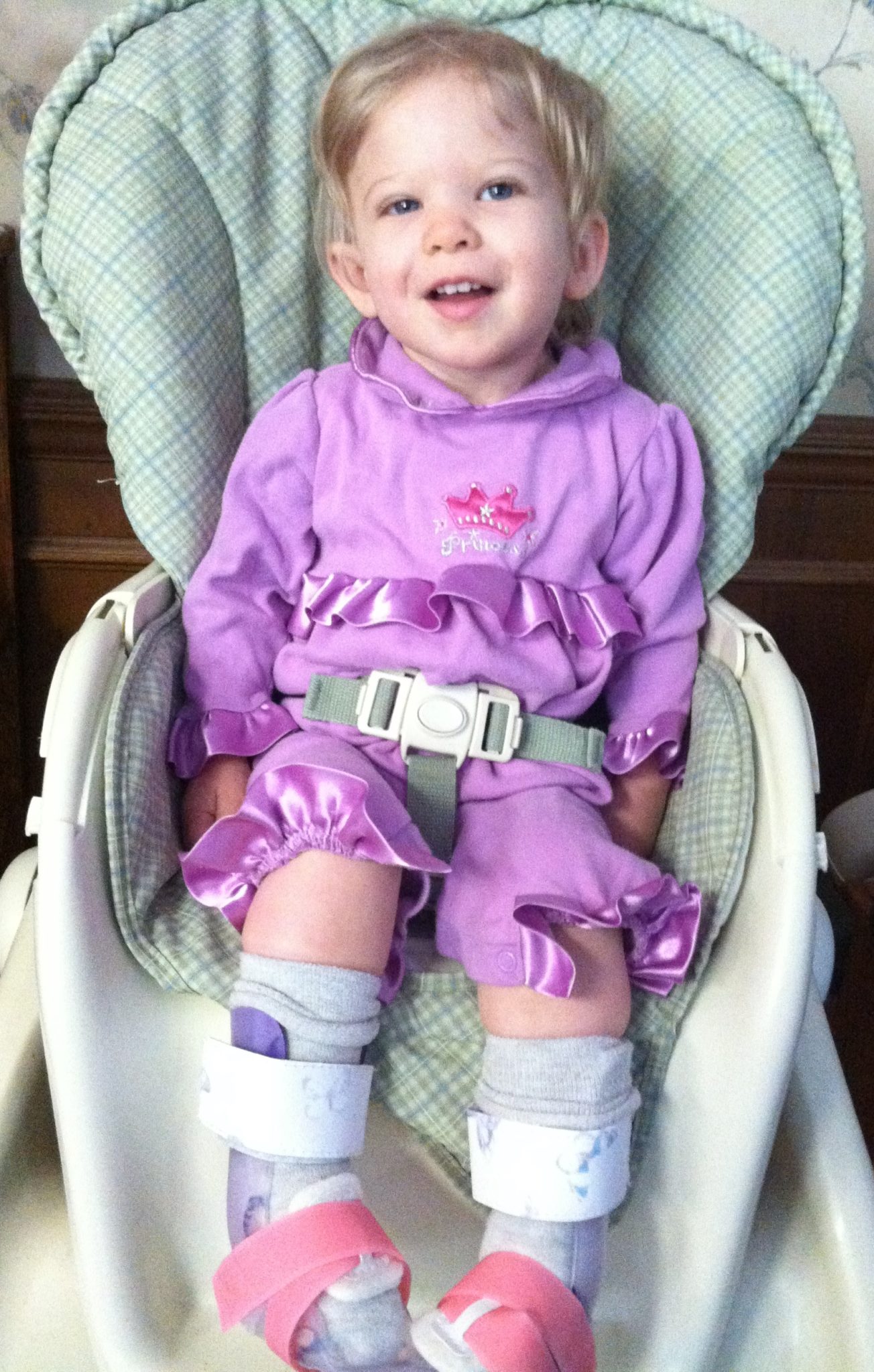 Arm yourself with education.
Become an expert on everything concerning your child's Spina Bifida. You are now their voice, their biggest advocate. Clearly define the confirmed challenges verses the potential ones. I intentionally focus on the present and near future because potential problems are always looming and when you play the "what if" game you always lose. Learn what helps you mentally and emotionally maintain your "new normal" and jettison anything that derails you. If those looming potentials come to bear, then dive in with both feet and get educated.
Arm yourself with people.
Sift through physicians, therapist, specialists, medical equipment providers, early interventionist, social workers, and advocates and tailor a comprehensive medical team who will encourage you, talk to you not at you, and will treat you as a respected part of your child's treatment solution. Also, arm yourself with "lifelines" i.e. supportive friends and family who will treat your child first as a child, secondly as a child with special needs. Surround yourself with caring folks who will cry when you cry, rejoice with you over victories, big or small, and will pray like there is no tomorrow when you call.
Arm yourself with excellent support resources.
There are two facebook support groups for parents of special need's children I recommend: "mommies of miracles" and "momma's little blessings". Another great resource, specifically for Spina Bifida, is the National Spina Bifida Association website, www.spinabifidaassociation.org; they have a wealth of information and links to regional chapters for local support. The beauty of a healthy support group is the ebb and flow of relevant discussion, practical information and the encouragement to believe the best along this unexpected, challenging road. They've walked in your shoes, been where you've been, are where you are, they empathize with your challenges, concerns and yes, your pain.
Arm yourself with Jesus.
My FAITH – a personal relationship with Jesus is my greatest source of strength. He is my advocate – a constant support that is never ending, never sleeping, never vacationing and always available. When my daughter is inconsolably, unexplainably crying and I'm facing fear that attempts to hijack my new normal and peace, He is there – I'm never alone. Jesus is my greatest weapon against fear and is always with me, reminding me to breathe, and breathe again and to breathe once more and my room stops spinning.
To learn more about Rhema and spina bifida visit Elizabeth's blog.
________________________________________________
Wearing a medical ID bracelet is important, especially if your child has special needs. Many parents and caregivers choose to engrave their name and also state their child's name along with their child's medical condition or special needs, along with an emergency contact number. If you were caring for someone with a medical condition or special needs and were unable to communicate, having this information clearly stated will help first responders treat you and care for your child. To view Lauren's Hope complete collection of medical identification jewelry visit us at www.LaurensHope.com.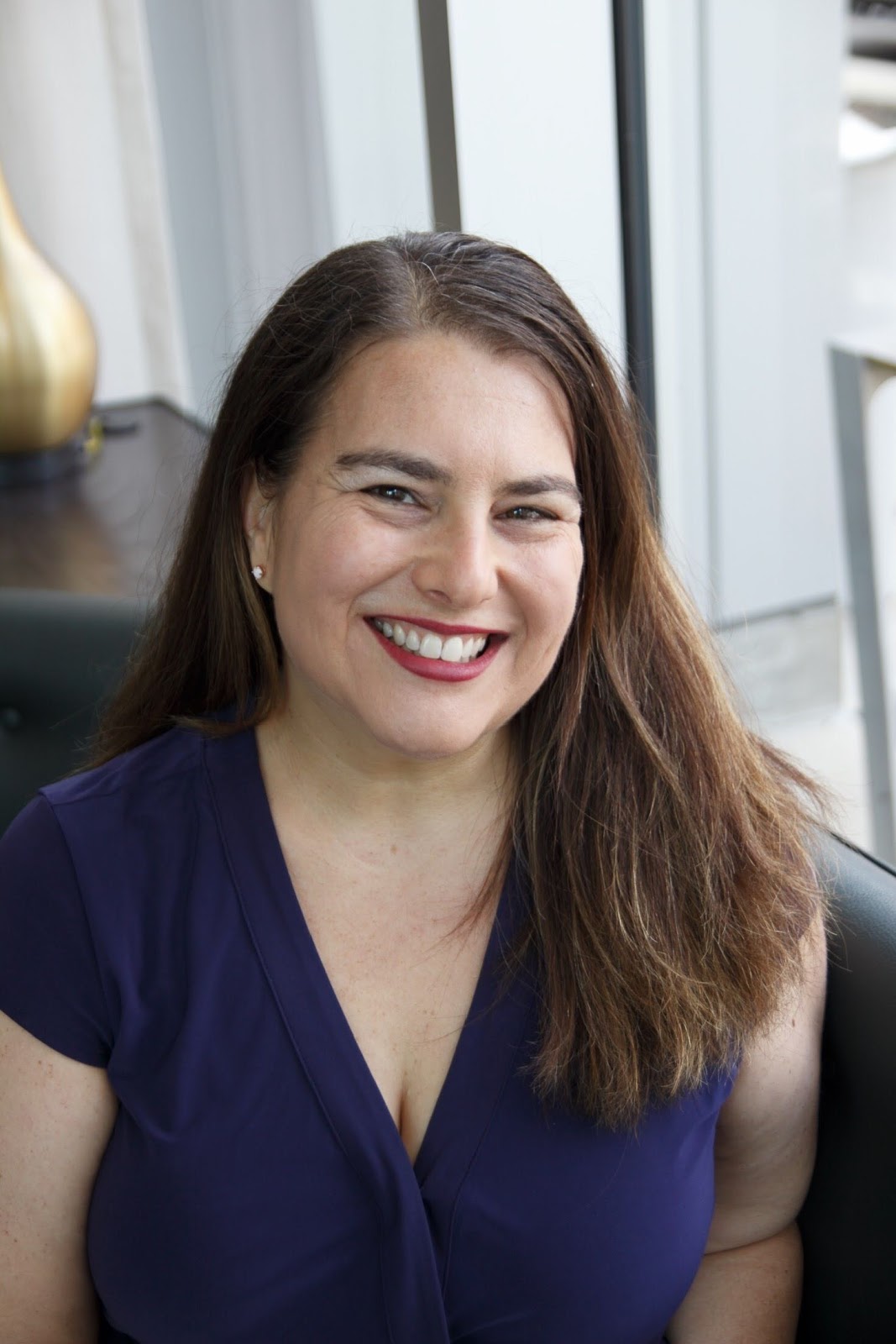 As Director of Sales, Marketing, and Business Development for Lauren's Hope, Tara Cohen is often the voice of Lauren's Hope. Whether she's writing the Lauren's Hope blog, crafting a marketing email, or describing a new product, Cohen brings a little personal touch to everything she creates.
Part of the LH team since 2012, Cohen has spent years learning about various medical conditions and what engravings are most helpful for each.
In addition to her years of experience at Lauren's Hope and all of the research she puts into writing for LH, Cohen draws on her own life experiences to bring a human touch to the LH blog.