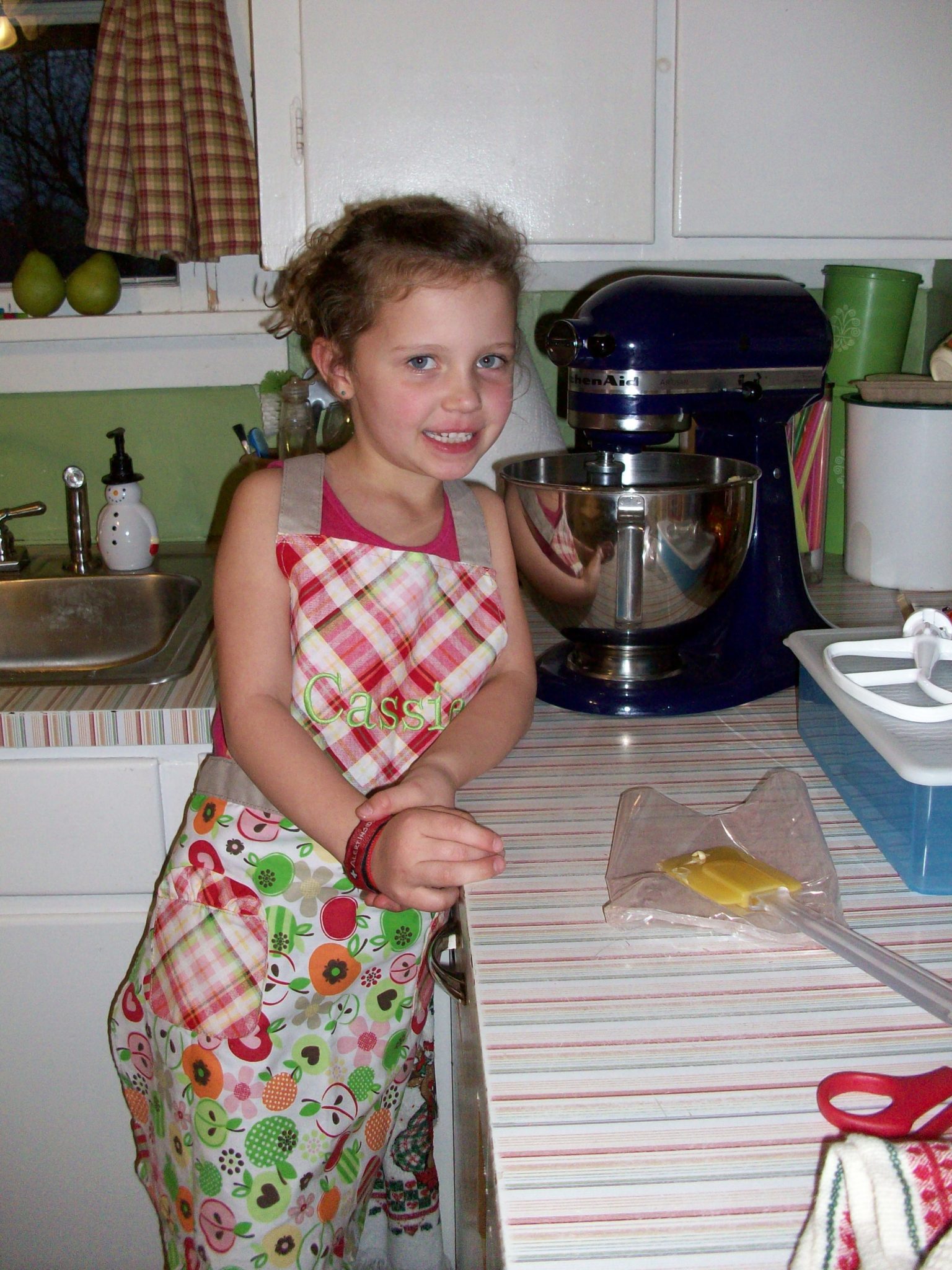 Cassie's Story: Celiac Before Age Two
"The doctor took one look at my daughter and said, 'Your daughter has Celiac Disease. You need to leave here and get her to the hospital right now. She has liver failure. She needs to be admitted for critical malnutrition before she dies.'"

Jessica, Cassie's Mom
These are the recollections of Cassie's mom, Jessica, a Lauren's Hope customer whose daughter has Celiac Disease. "That was the best and worst day ever," she recalls, "We finally knew what was wrong with her, but she was critically ill. I remember I rushed Cassie out of there so fast that I called the doctor back on the way to the hospital and said, 'Thank the Lord that my daughter has been diagnosed, but what the heck is Celiac Disease?'"
Cassie's diagnosis had been a long time coming. Jessica recalls, "I was a single, working mother at the time of Cassie's diagnosis. I'm now lucky enough to have met a wonderful man, Patrick, who works really hard so that I can be a stay-at-home mom. He's been a huge support." However, in those early months of Cassie's life, Jessica was on her own, working to support her three children and struggling to find answers about her daughter's chronic illnesses.
Early Signs
Cassie was a typical baby, gassier than average, but both of Jessica's boys, Brett and Aidan, had experienced reflux as infants, so this seasoned mom wasn't overly concerned. As Cassie began eating table foods, what appeared to be mild reflux got rapidly worse. "Once she started eating food, she was uncomfortable a lot, and at night she didn't sleep. Ever. She was in pain a lot, and [our family practitioner] attributed it to colic," says Jessica, who disagreed with the colic diagnosis from the start. "Her stomach always stuck out and was hard. I basically had stock in gas drops. It was the only thing that ever seemed to give her any relief, and even that was temporary. At night she would scream and cry all night long. She rarely slept." Desperate for answers, Jessica says, "I read everything I could get my hands on, and Celiac disease never even came up."
For months, Jessica struggled to help her daughter. Cassie began losing weight and having terrible mood swings. She would vacillate between happy smiles and angry outbursts. Her sleep wasn't improving, and then, when Cassie was 19 months old, she developed pneumonia. After that, Cassie had terrible diarrhea and couldn't keep any food down. When this persisted, the doctors told Jessica her daughter had the flu, a virus, more colic. They even prescribed antibiotics, which ended up causing even more digestive problems.
Jessica kept a food diary, trying to find some answers through patterns. Cassie continued to lose weight and was hospitalized repeatedly for dehydration, yet was released each time without a diagnosis. Jessica continued to actively advocate for her daughter, recalling, "I took her back to our family doctor and…they finally referred us to a GI specialist. I thought, 'Finally, someone is going to be able to fix my little girl.' They couldn't see her for a month. I was devastated. I was panicked." By this point, Cassie's skin was transparent; she had no color. She couldn't lift her head. She never walked. She stopped talking. She was nothing but skin and bones. Trying to go anywhere with her was impossible… she couldn't even sit in her carseat without crying because her bones hurt her skin. I was crying and hysterical. I told the GI doctor's office, 'My little girl is dying. You have to see her. You have to see her now.'" When the doctor saw Cassie a few days later, she diagnosed Cassie in seconds, sending Jessica and Cassie straight to the hospital. Had they had to wait any longer to see the GI specialist, Cassie would have died.
She was 22 months old and, despite her mother's constant advocacy, had wasted away to just 14 pounds.
Cassie Today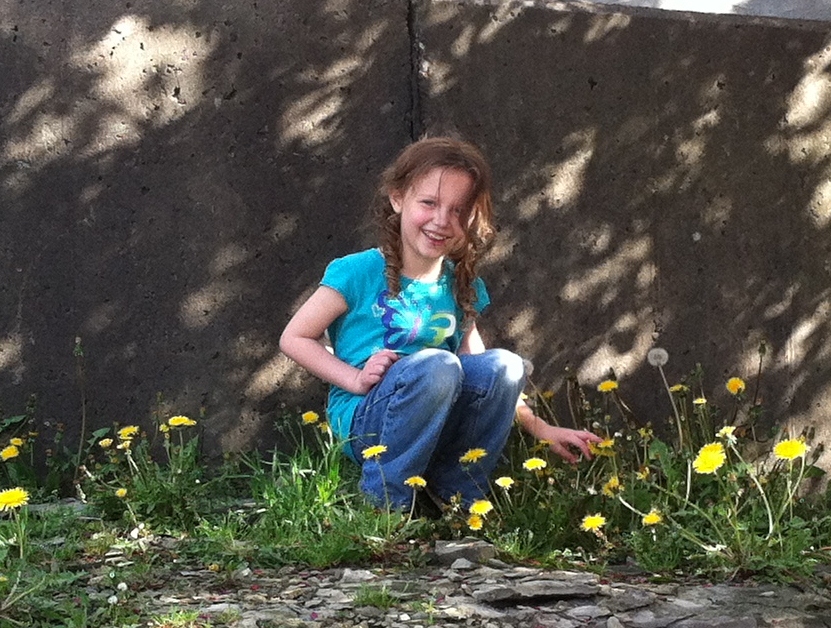 "Cassie doesn't have any long-term effects [from her malnutrition and illnesses before diagnosis]," says Jessica with audible relief. "Her specialist said it was the worst case of Celiac she'd ever seen herself [and at the time of diagnosis] that Cassie's brain may not have been getting enough nutrition for who knows how long and that she didn't know if Cassie's speech would come back." But Cassie is a fighter. Just a week after her diagnosis, although she was still, "grey and skeletal," Jessica says, Cassie was sitting up and smiling at her brother's birthday party. "She walked that day for the first time in a long time. She's so bright. She's very very smart. She's in kindergarten. She's your typical, 6-year-old, sunshiny girl. Now I have to tell her to be quiet! She has such a great heart. She's such a wonderful person. She's advanced in her class and she's doing wonderful."
Now that Cassie is in Kindergarten, Jessica felt it was important for Cassie to have a medical ID bracelet, and she found just what she needed at Lauren's Hope. "I first bought [the bracelet] for her when she was going to start school. I wanted something to stand out to the people whom she may come in contact with when I couldn't be there to protect her. It has my contact information for them to call right away with any questions. She also understands that it's important to have on if there's ever an emergency and we can't tell the emergency responders about her disease ourselves."
When asked if she has any words of advice for other parents, Jessica has several. On what to look out for in young children, Jessica says, "Stomach pain, excess gas, and hard stomach seemed to be Cassie's early indicators that were missed. These symptoms were always there and are not normal. Once it is more advanced, the stools are so different … because the body isn't absorbing the nutrition from the foods eaten." For those who suspect their children may have Celiac, Jessica says, "Don't be afraid to speak up if you don't feel that the initial diagnosis is right. If your child is still sick, keep speaking up. [After diagnosis], educate yourself as much as possible, make sure your child adheres to their new diet, and teach your child how to be an active participant in their new lifestyle. As parents, we can't always be there in every situation for our children, and this is one of them. At some point, they have to be equipped with the knowledge, communication skills, and confidence to go boldly into the world and be safe without us."
Did You Know?
"Celiac disease is an autoimmune condition, where the body's immune system starts attacking normal tissue, such as intestinal tissue, in response to eating gluten. Because of this, people with celiac disease are at risk for malabsorption of food, which cause nutritional deficiencies and may result in conditions such as iron deficiency anemia, osteopenia, and osteoporosis."
Getting Help
If you suspect your child may have Celiac Disease, speak to your pediatrician right away. Many pediatricians overlook the signs of Celiac Disease in very young children because this disease is most commonly diagnosed in individuals between ages 30 and 60. Request a referral to a gastroenterologist, and insist if need be. This GI specialist will be able to run the appropriate tests to diagnose or rule out Celiac Disease.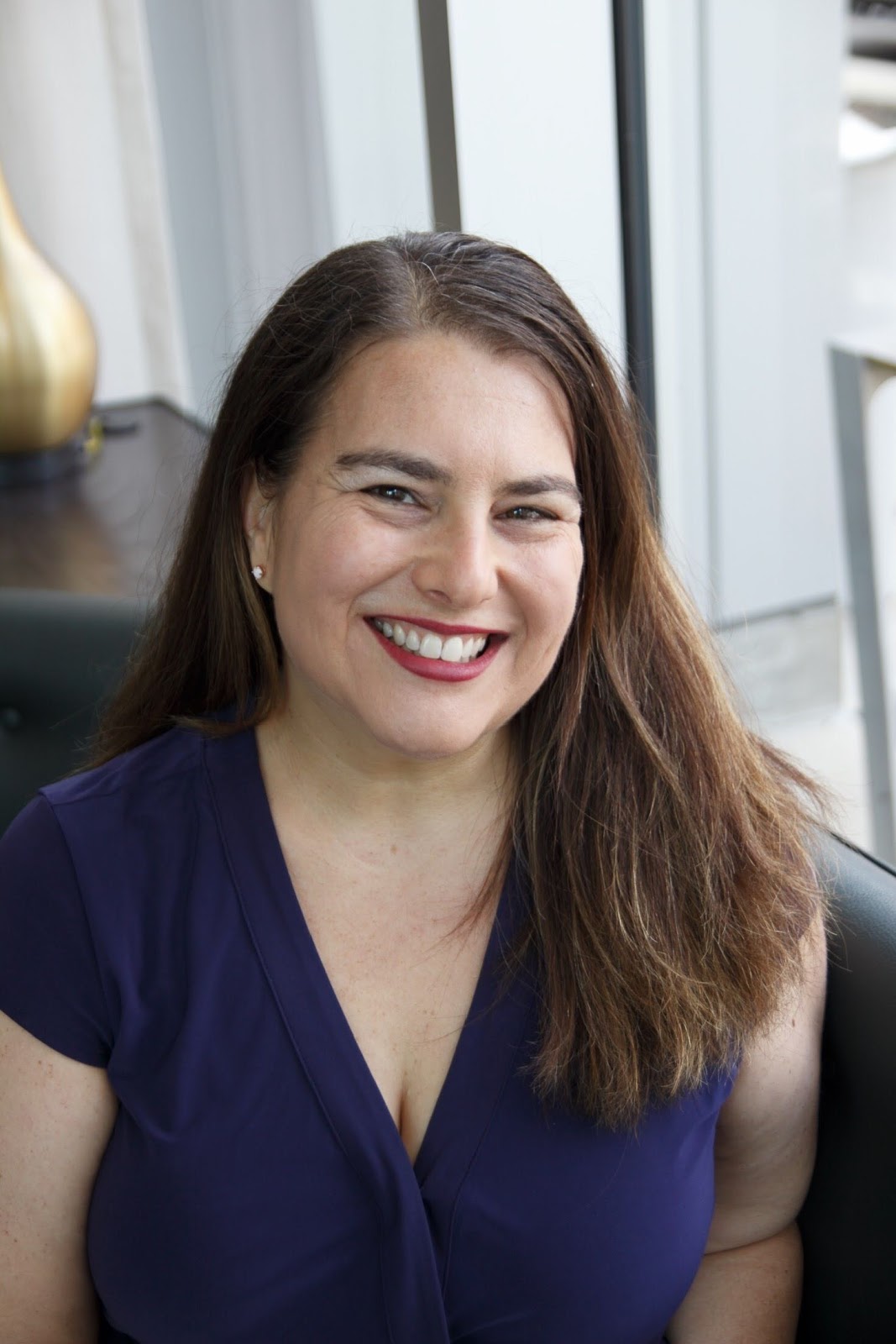 As Director of Sales, Marketing, and Business Development for Lauren's Hope, Tara Cohen is often the voice of Lauren's Hope. Whether she's writing the Lauren's Hope blog, crafting a marketing email, or describing a new product, Cohen brings a little personal touch to everything she creates.
Part of the LH team since 2012, Cohen has spent years learning about various medical conditions and what engravings are most helpful for each.
In addition to her years of experience at Lauren's Hope and all of the research she puts into writing for LH, Cohen draws on her own life experiences to bring a human touch to the LH blog.