Have you ever experienced a random act of kindness by another person or "paid it forward" by helping someone in need? That's exactly what happened here at Lauren's Hope recently when two women connected on our Facebook wall.
Kristen's Story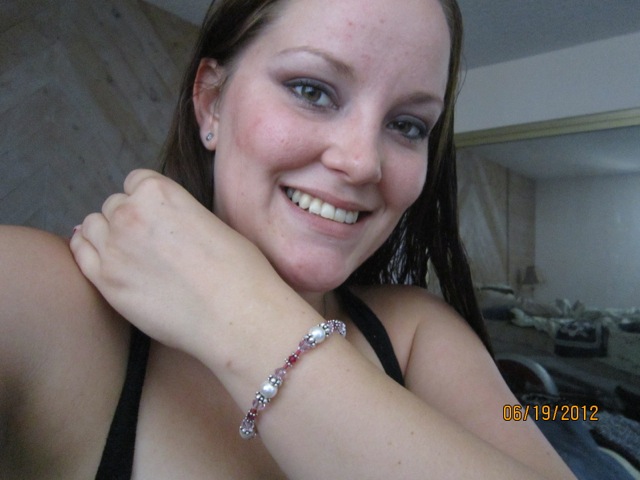 Kristen Bools was 12 years old when she was diagnosed with Type 1 Diabetes (T1D). "I was so scared finding out that I have diabetes," recalls Kristen. "I think it took a while to 'sink in' and realize that I have this disease for the rest of my life." Over time, though, it did sink in, and Kristen has lived well with T1D for 10 years now.
Recently, Kristen realized that she really should be wearing a medical ID bracelet. "I feel like it will play a huge role in saving my life one day…and I should've had an ID bracelet a long time ago," says Kristen. "I've only had one medical ID bracelet my whole life, and I was young and didn't really like it." Part of the reason Kristen didn't like her original bracelet was because it was a very plain, basic bracelet she felt was unattractive. "When I came across your page, I was in love!" she says of finding Lauren's Hope. "I never knew they had cute and fashionable bracelets!
After browsing through the website, Kristen decided Lauren's Hope had the right bracelets for her. "Then I 'liked' your Facebook page," she says. "I left a post on the Lauren's Hope Medical ID Bracelet's Facebook wall about how I really love how there are fashionable and cute bracelets. [I] told a short story…and said how I'd love to order a bracelet but couldn't afford it because it's hard to even get my insulin…and Sherry happened to see my post. That's how we connected!"
Sherry's Story
Sherry Rosenkranz of Clarkston, MI is a fighter. At 38, this LIVESTRONG Leader is a three-time cancer survivor (which is the significance of the three fingers she's showing in her photo), a heart patient (idiopathic DCM and Mitral Valve Disease), a mother of one, and a Lauren's Hope customer who also just happens to be allergic to bees. You bet she wears a medical ID bracelet at all times.
"I found Lauren's Hope online when I was looking for waterproof medical bracelets. I'm an avid SUP'er (Stand Up Paddleboard) and wanted a quality product that could endure all the time I spend in the water. Lauren's Hope had the best selection and prices by far," Sherry says. "I've purchased two bracelets so far – both waterproof ones (one purple and one black) – and have a wish list of about four more I want!"
Sherry is one busy lady. She gave us a glimpse of her daily life, saying, "I have an amazing 10-year daughter named Jill, who has the most caring and kind soul of anyone I know and serves as my inspiration to enjoy every moment I am blessed with. When I'm not goofing around with her, you will find me spending my days working for an incredible Advertising Agency called Campbell Ewald, and my nights and weekends split between my role as a LIVESTRONG Leader, and working on the development of a new comic book series for children battling illness. Each issue of the series will feature a child as the superhero and the illness they are battling as the villain."
She continues, "In regards to my role with LIVESTRONG, I am currently serving my third year as a LIVESTRONG Leader for the Lance Armstrong Foundation. I act as an official LIVESTRONG representative within my community, raising awareness and educating others about our programs and services, recruiting and engaging others in the LIVESTRONG movement, fundraising and demanding change of elected officials at the local, national and global level."
Busy as she is, Sherry still took a moment to look us up on Facebook. "I was leaving a message on the Lauren Hope's Facebook wall because I was so pleased with the quality of the medical ID bracelets, and the quick processing and shipping, when I noticed Kristen's message. She stated she didn't know there were fashionable Medical IDs and wished she had the money to afford one."
Right then, Sherry says, "I decided to help her because it was the right thing to do. No one should go without a Medical ID. It's a life-saving tool that communicates vital information in an emergency. As a medical patient and former volunteer Fire Fighter/Medic, I know how critical it is for emergency personnel to be able to quickly and accurately assess a situation. Medical ID bracelets are also a great defense against medical errors."
What Happened Next?
Sherry responded to Kristen's post, saying, "I would love to pay it forward and cover a bracelet for you." Kristen was floored. "I literally had to read her reply probably five times to make sure I was reading it correctly," recalls Kristen. "My jaw dropped, and I cried some too. I felt incredibly special that someone from across the United States felt some kind of connection with me and wanted to help! She seriously is an amazing person to do something like this for someone who she doesn't know."
Asked whether anyone had ever "paid it forward" with her, Sherry says, "No, but I imagine one day when I least expect it and am most in need of it, someone will."
Kristen had a great time picking out her bracelet and selecting the right color of ID tag to go with it. Pictured here wearing her new "Chloe" bracelet, Kristen says the whole thing still feels a bit surreal. "I feel like I'm dreaming every time I think about this whole situation…it's truly amazing! I feel so very, very thankful for what Sherry has done for me! I really want to repay her somehow. She seems like such an awesome and sweet person, very caring and understanding. She's my guardian angel now."
See the post that started it all right here!
Have you ever paid it forward or experienced a random act of kindness? Share your stories here, and post your messages to Sherry and Kristen in the comments section below!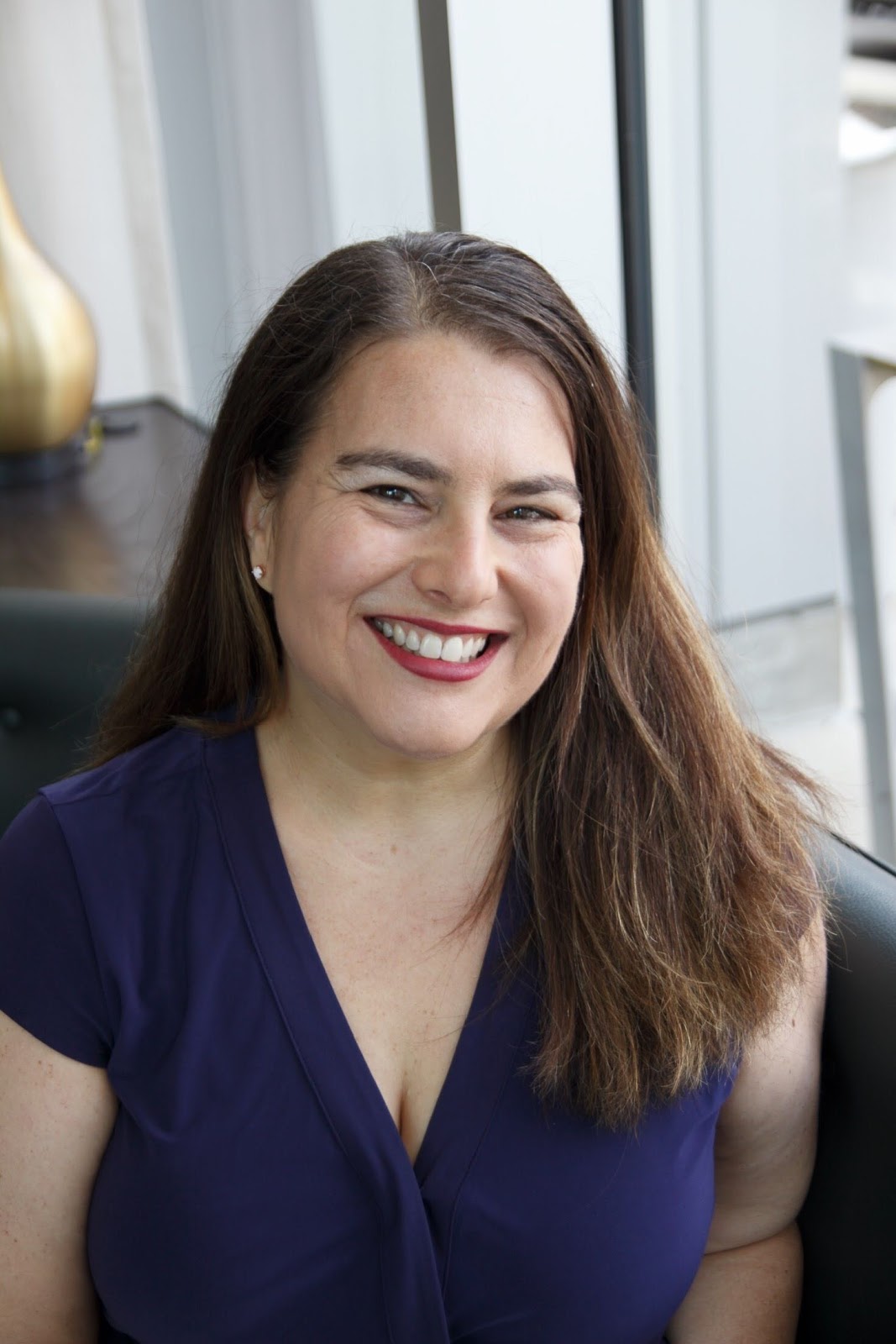 As Director of Sales, Marketing, and Business Development for Lauren's Hope, Tara Cohen is often the voice of Lauren's Hope. Whether she's writing the Lauren's Hope blog, crafting a marketing email, or describing a new product, Cohen brings a little personal touch to everything she creates.
Part of the LH team since 2012, Cohen has spent years learning about various medical conditions and what engravings are most helpful for each.
In addition to her years of experience at Lauren's Hope and all of the research she puts into writing for LH, Cohen draws on her own life experiences to bring a human touch to the LH blog.