The Email
One morning this past January, I woke up to an email from my friend, Dianne Caridi, titled, "I have a crazy thought." Before I even opened it, I knew I'd be on board. I'd been asking Dianne regularly, since her diagnosis with lung cancer three and a half years prior, if there was anything I could do for her and her family, and she had consistently promised to let me know if she needed anything. As far as I was concerned, that email could have read, "I want to go skydiving and I want you to come," and I'd have signed right up. When your friend has cancer, and she asks you for a favor, you do it, even if you're fairly sure you'll pass out from fear of heights.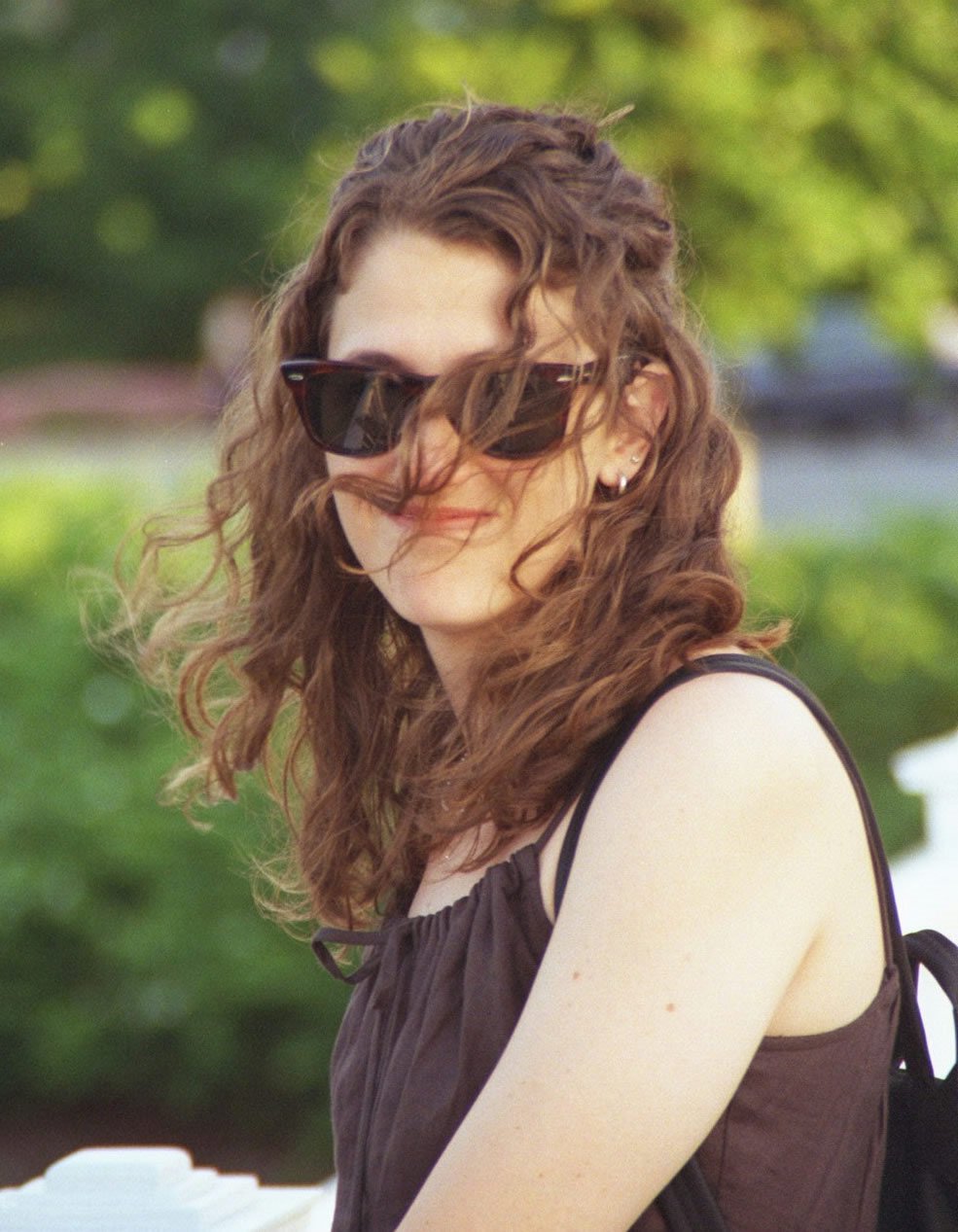 I met Dianne in a baby playgroup in 2005 when our boys, first children for both of us, were around six months old. We were casual acquaintances, and that's about it. We crossed paths only when our social circles mixed, and then, about two years later, I met her husband, Joe, at a parent-training seminar at the Center for Autism and Related Disabilities at the University of Florida after both of our sons had been diagnosed with autism. Within the smaller framework of the local special-needs community, our families started interacting a bit and we became friendly, meeting for coffee once in a while, but mostly interacting via email and phone. As much as we both wanted to spend more time together and get to know one another more, our lives as parents, especially special-needs parents, kept us pretty busy. And then Dianne got cancer.
Being a far superior cook compared to my mac-and-cheese prowess, my husband brought Dianne and her brood dinner a few times as the Caridi clan settled into a new normal of grandparents cycling in and out to help as Dianne went through round after round of treatment. There seemed to be little else we could do to help, which was frustrating and heartbreaking for us and pretty much every other person in Dianne and Joe's lives.
Instead of being mired in her cancer, Dianne, one of the most positive, upbeat people I've ever met, became a staunch advocate for lung cancer awareness, sharing her journey with others and spreading the word far and wide that lung cancer in non-smoking women is on the rise. She wrote in a fundraising letter, "I was 39 years old when I was diagnosed with stage 3 lung cancer.  I was a wife and mother of two little boys, our oldest son, 3 ½ years old, recently diagnosed with autism, and a 16 month old toddler. On September 2, 2008, our world was turned upside down when my suspected 'acid reflux' was confirmed instead as a 3 cm lung tumor.  As a non-smoker and a former competitive swimmer this was the shock of my life. The first question almost everyone asked was did I smoke?  I did not."
Before Dianne was diagnosed, I had no idea that approximately 10-15% of all lung cancer cases are among people who have never smoked, and another 50% of cases occur in those who quit smoking decades prior to diagnosis. Of the "never smokers" who do get lung cancer, two thirds are women. Dianne never smoked. She attended Clemson University on a swimming scholarship and even qualified in the 1988 Olympic Trials. How could a healthy athlete like Dianne get lung cancer? The answer: She just did.
So, when I got Dianne's "crazy thought" email in January, as I said, whatever she was asking for was a-okay with me. As it turned out, she was asking for something that I not only could give, but that I was honored to give and that, fortunately, wouldn't require any parachutes.
Hey Tara,
Let me explain my craziness.  I have been on steroids since around November for my progression & now for pneumonia. Here is my crazy thought.  I want you to write my story.  I don't care if it ever got published or not (well it would be nice for you & to raise lung cancer awareness).  I would also want to include the stories of fellow lung cancer survivors. I have three stage four friends who are all still living.  Since the five year survival rate for stage 4 victims is only 4%, it is a miracle we are all still together!
For example the five-year survival rate for breast cancer is around 80%. For every $9 spent on breast cancer research, only $1 is spent on lung cancer research, keeping the five-year lung cancer survival rate stuck in the 1970's!  Abysmal! Also lung cancer is the #1 killer of both men & woman. Even when you combine colon, prostrate & breast, lung is still the number one killer. 
There are now two distinct groups of victims. The first are your traditional victims who smoked and unfortunately this is why LC is so underfunded & the death rate is so high. People talk about the stigma of smoking. In my opinion no one deserves this. Some people drink, use drugs, are addicted to sex, internet use or porn, shop too much, eat, or starve themselves. There should be no finger pointing. It is like a depressed person or a kid with autism & we say "stop acting like that," or "the behavior is intentional or their fault." Of course they made a choice to start smoking in the first place. But any in the above group also made that first bad choice. If an alcoholic or drug user dies we say, "how sad they had a problem" and feel bad or pity for them. With smoking & LC, the perception is "you get what you deserve."
The second group of victims, in fact 60% of all new cases are victims who NEVER smoked (quite a few women & men dx under 40), and victims who quit 10-20-30-40 years ago, only to develop the nonsmokers' lung cancer!
I think there would be enough material.  Especially with my friends stories sprinkled in.
Ok, take a few days and think it over and let me know.
Hugs,
Dianne
Finally. Finally there was something I could do for Dianne and her family. In the previous year, I felt I'd done almost nothing to be of help to my friend aside from showing my support by donating my hair in her honor to Pantene's Beautiful Lengths program, which makes wigs for women with cancer. Despite the fact that Dianne told me I'd helped raise awareness by sharing my choice, pictures, and some lung cancer information via social media, and despite having been glad to find some way to demonstrate my support, respect, and affection for Dianne, in the end, it felt good, but it just didn't feel like enough. I suppose that's because Dianne, in the midst of treatment, was doing more. So. Much. More.
Maybe it's hard to understand all of this without knowing Dianne. It's almost impossible to describe her. There are just some people in the world who draw others to them through joy, compassion, energy, excitement, and love. There are just some people who make others better. Perhaps I can sum it up this way: I can't think of a single interaction with Dianne that I didn't leave from with a smile on my face and a joyous lightness in my heart.
The Visit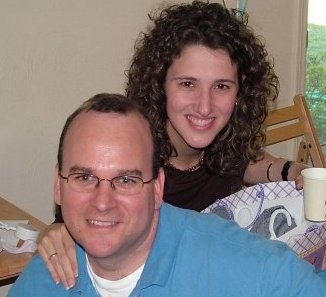 The idea of writing Dianne's story, after more than three years of wanting so badly to help, was really exciting and empowering. That afternoon, I walked into North Florida Regional Medical Center and took the elevator up to the fifth floor where I had to be buzzed through multiple doors to get to the Progressive Care Unit where Dianne was waiting for me, wearing a pink hoodie and brown sweats, turned away from the door as she talked with her mom.
I hadn't seen Dianne in a couple of months, and she had lost a lot of weight and all of her hair. She had her red glasses up on her head, and she looked truly frail amongst the many hospital accouterments. Her cancer had progressed, and she hadn't told anyone. That morning's email was the first I'd heard of her progression, pneumonia, or hospitalization. I knew right away this was because she didn't want the attention and inquiries, nor did she want everyone worrying about her when there was nothing they could do. My heart broke a little, and I pulled on a bright smile to greet her as she turned her face to the doorway. I was thrilled to see Dianne's usual broad smile on her face, though, and, looking around, not at all surprised that she had taped up a poster for the upcoming local lung cancer walk, Run Amuck With The Duck, so named because of the duck pond at the center of the walk's path.
After saying our hellos, I set up my MacBook to audio record the first of what I explained to Dianne would be several interview sessions as we figured out exactly what she wanted me to write and how many people she wanted to involve. Of course, the first thing Dianne said, after reflecting on how she'd surprised herself by coming up with this idea and then asking me to do it was, "I don't want you to take too much time away from your life, your family for this." I reminded her of how many times I'd asked if I could help, begged to help. Between breaths from her oxygen mask, the woman I'd laughed with over fondue at Moms' Night Out and shared many a cup of coffee with smiled and joked, "Well, I finally thought of something. It only took me three years and three months."
Dianne immediately launched into a story about her friend, a 17-year survivor of Stage 4 Lung Cancer, getting beautifully animated and awed in recounting her girlfriend's journey. The nurse came in and gave her a little scolding for taking off her oxygen mask to talk to me, so Dianne waited until the nurse left and then whispered stories to me between breaths. Her friend lived to see her child graduate high school, she told me, and in small gasps, said, "That's my dream. To see my boys graduate from high school. I know they're still four and seven. But I have a feeling. If I can make it…"
At that point, the nurse was again checking on Dianne, who was wracked by coughs that shook her whole body during the nurse's exam. She closed her eyes and quieted herself mentally for a moment as the coughs passed. I wondered where she went, in her mind, during those moments of quiet introspection and those that followed during my visit. Each time, when the nurses or doctors were examining her or prepping her in some way that didn't require her to speak, Dianne would just close her eyes and go somewhere else. I didn't ask where.
I offered to step out for a moment to give Dianne some privacy when her doctor came in, but she wanted me to see, to know what lung cancer really looks like. So, I sat down. I listened. I watched. I typed. I learned. And this is what I saw: lung cancer is not a diagnosis. It is a vicious disease. Lung cancer is not a quiet infection that simply requires medication and treatment. It is a horrendous, painful, debilitating killer, and it was preying on my friend. I thought of a circle of our friends, all sitting around a restaurant table, and of how this could have happened to any of us. In fact many of us had more risk factors: obesity, family cancer history, past smoking history. Yet cancer didn't attack the rest of us. It picked Dianne.
As we chatted, Dianne and her mom explained that she was hoping to get into an upcoming clinical trial that would hopefully put her into remission. Then, she said, "If I keep having progressions once a year, I think after 20 years, I'll have had enough, honestly…[but] I guess I'll have to cross that bridge…" She locked her eyes on me and, through her oxygen mask, whispered, "I have to see the boys graduate. That's my goal."
Our time together passed like that for a while. She and her mom and I talked about lung cancer and statistics, and then Dianne would need a break to breathe, or her doctor or nurse would come in, or she would be wracked by coughs that curled her whole body inward as if she could somehow shield herself from what was within. Dianne talked about her friends and their survival rates. She talked about her kids and their activities. She talked about treatments and therapies. She smiled and said she wanted to call her story, "The Lung Cancer Game," because she felt like they were playing this massive, bizarre game of Monopoly or Life. Go forward three spaces, go back four.
Joe turned up after a while and Dianne visibly relaxed. As Joe rubbed her back, Dianne's mom rubbed her feet, and I watched the quiet peace and synergy between them. It was an intimacy I've rarely witnessed outside of a mother tracing the features of her newborn child. Love with no pretense or selfishness. Quiet with no purpose other than calm and receiving the blessing of a gentle moment together. It was one of the most beautiful things I'd ever seen.
I stayed a little while longer and then left at Joe's gentle cue that Dianne needed some time to rest before the afternoon's scan. Dianne and I made plans to get together at her house within the week, once she got home, so we could start our interviews in earnest. I thanked her as much as she thanked me. And then I left.
And then she died.
The Aftermath
Dianne Bravis Caridi was 42 when she died on February 2, 2012. The following month's Run Amuck With The Duck was held in her name, and her team alone raised over $6,000 for lung cancer research. Although I never had the chance to interview her further, Dianne's husband gave me his blessing to tell her story, even sitting down to let me interview him just six weeks later, knowing it's what she wanted. He told me stories of Dianne's travels, her wanderlust, her passion for seeing as much, experiencing as much, knowing as much of life and the world and its people as possible. He spoke of his wife of 12 years with the saddest kind of joy. He told me to tell her story.
So here it is. Dianne Caridi was the kind of person who improved the lives of everyone lucky enough to interact with her. She was a positive, healthy, strong, beautiful, intelligent woman. She was a loving person, a gracious friend, an adored wife, a beloved daughter, and a joyous mother. Her lung cancer was as random as a "Go Directly To Jail" card; just luck of the draw in what she saw as a perverse twist on Monopoly: "The Lung Cancer Game." There was no rhyme or reason. It just happened. And it continues to happen to women all across America at an alarming rate. Lung cancer is the leading cause of cancer deaths among women in this country. And it must stop.
You can help bring lung cancer out of the shadows by raising awareness, supporting local walks and fundraising efforts, and helping wipe away the blame stigma from this terrible disease. I'm doing my small part for awareness today in sharing Dianne's story. I hope you will, too.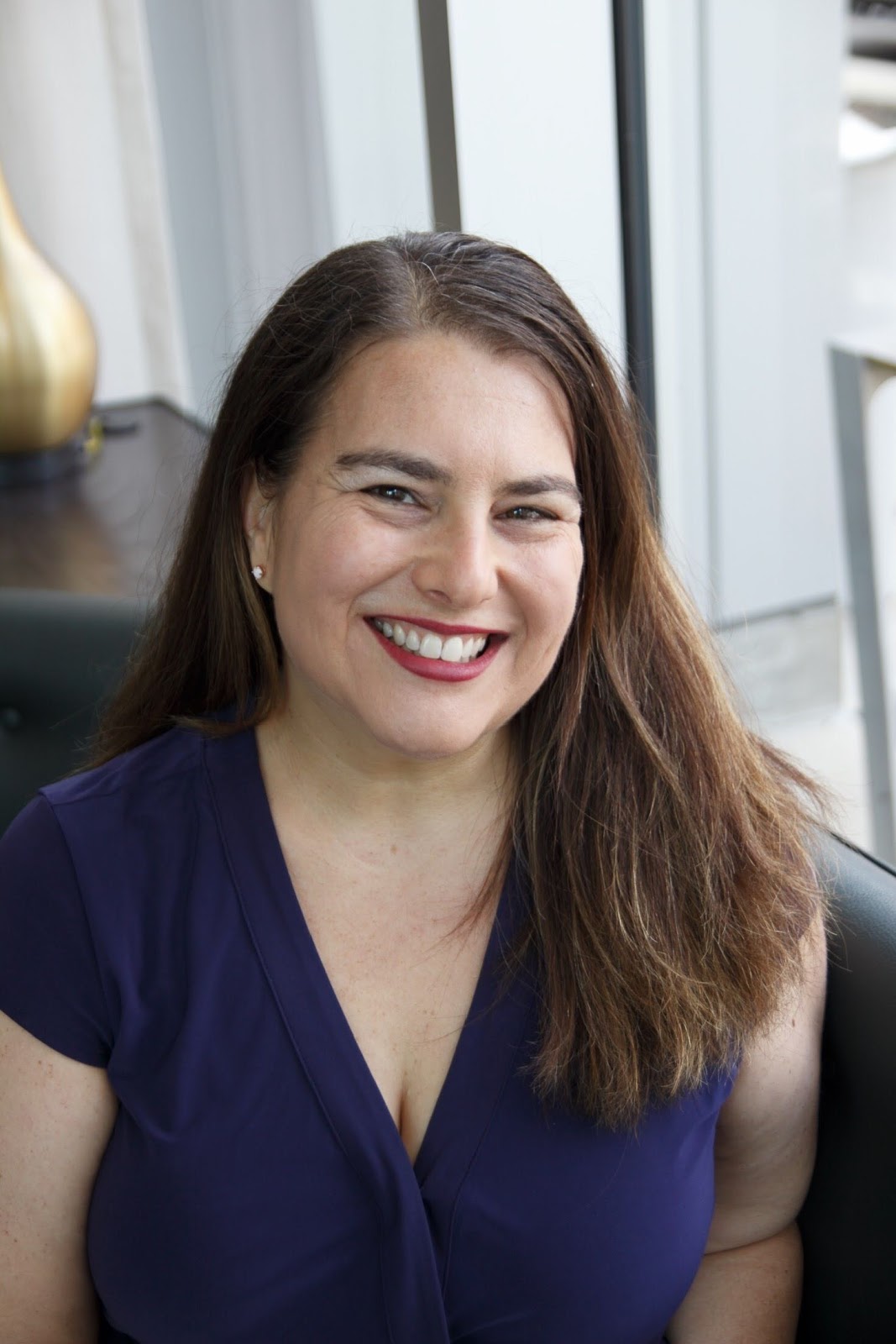 As Director of Sales, Marketing, and Business Development for Lauren's Hope, Tara Cohen is often the voice of Lauren's Hope. Whether she's writing the Lauren's Hope blog, crafting a marketing email, or describing a new product, Cohen brings a little personal touch to everything she creates.
Part of the LH team since 2012, Cohen has spent years learning about various medical conditions and what engravings are most helpful for each.
In addition to her years of experience at Lauren's Hope and all of the research she puts into writing for LH, Cohen draws on her own life experiences to bring a human touch to the LH blog.