Being 13 is essentially the best of times and the worst of times. With all the changes, pressures, and emotions that come along with adolescence, the early teen years can be both incredibly fun and remarkably stressful, as anyone who's been through middle school can attest. It's a time when kids often feel that fitting in is of paramount importance, and standing out is only ok if it's for a reason you want, such as being a great athlete, student, or performer. That makes having Type 1 Diabetes (T1D) a real challenge for tweens and teens, but, with some great role models and the right encouragement, having T1D in middle and high school can go from a guarded secret to an empowering motivator. That's certainly what it's done for teenager, Arizona native, and Lauren's Hope customer, Haley, who, at 13, is already a staunch advocate and fundraising veteran in the quest to find a cure for T1D.
Teens and tweens often feel that wearing a medical ID will be embarrassing or that they'll be teased as a result. However, more often than not, they find that their friends are compassionate rather than judgmental, and that wearing a medical ID bracelet, particularly one they like, opens the door for what could otherwise be an awkward conversation.
On wearing a medical ID bracelet, Haley says that while it seemed like a big deal at first, it's really not an issue. "My friends are great. They take care of me," she says, noting that at this point, "I've had 6 years with diabetes," and wearing a medical ID is just second nature. "I have to wear it because if I'm in an emergency room and my blood sugar's too high or too low and I don't have that on and nobody knows, and I pass out, they wouldn't know what to do. With the bracelet, they can call home or call 911, and they know what to do. It says Type 1 Diabetes. They can give me sugar or give me insulin somehow and it could save my life."
Haley's mom, Erika, speaks with pride about how well her daughter handles her diabetes. "We've been pretty 'out there' with it," says Erika. "We started doing the JDRF Walk [after Haley's diagnosis in 2006], and we've done it every year since then. She's talked at school and she organized the school walk at elementary school. She's very open about it. She's comfortable talking about it."
Talking about her diabetes and advocating for diabetes awareness at school has been empowering for Haley. "It's shaped me a lot as a person," she says. "Talking about it, I feel like it's made me a better person. It's made me learn not to care what other people think."
Haley's dad, Dan, agrees, saying, "I think a lot of kids, they like to dress the same, be the same. I don't think kids really want to stand out from other kids. Someone Haley's age, she has to weigh those things out and say, 'Do I want to bring this up and be outspoken about it and bring awareness to it?' which is a choice she makes. Kids that age, they don't want to be self-identified as different."
Now an incoming high school freshman, Haley not only chooses to stand out by talking about her T1D with friends, but she is public in her advocacy, creating annual videos (watch here!) for her JDRF Walks, which her teachers have played for multiple classes at school. After that, Haley says, "Everyone pretty much knew. I feel like people didn't judge me. They thought better of me for standing up for something. It's actually done the opposite of what [kids] would expect for it to do."
Moving On Up…
As she prepares for the transition to high school, Haley has already met the nurse, administration, Assistant Principal, and Guidance Counselor to discuss her 504 Plan, a document outlining a plan for managing Haley's diabetes at school. "We worked really hard to get a 504 Plan when I was in my 6th grade year," explains Haley. "It's really helped me out if I have to test my blood sugar, any time, I can get it out and test, or if my blood sugar is low, I'm allowed to eat food any time, or if I have to go to the bathroom, no exceptions. With test taking, if my blood sugar is too high or too low, I can take the test later on. It's really helped me out a lot. We had to work really hard to get it."
Dan explains further, recalling that when the family first approached Haley's school district for a 504 Plan at 6th grade, "We were stonewalled." The school was completely unwilling to provide appropriate accommodations for Haley and wasn't willing to work with the family. "We had to file a complaint with the federal government about the school district in the Department of Justice's Office of Civil Rights. For Haley's 504 Plan, [the school district was] very resistant, and I don't think they understood what their responsibility was to Haley, but they do now."
Dan explains that while he and Erika were encouraged to litigate, they felt it was unnecessary because, "The federal government gives money to the school districts, and part of that money they receive (means) they can't discriminate against people with disabilities." They chose not to go to court because once Haley's school district realized they were going to lose federal dollars (particularly after the Department of Justice's Office of Civil Rights flew someone down from the regional office in Colorado to Haley's hometown in Arizona to intercede and reeducate the school district), they stepped up to the plate and made the right changes to fulfill their responsibilities to Haley and other students with diseases and disabilities.
Dan continues, "We couldn't have done it if we didn't have an advocate who knew the laws and the rules. The schools don't go out of their way to explain your rights." For example, Dan explains that in an IEP or 504 meeting, parents and/or caregivers of the child in question are always, legally, supposed to be presented with paperwork that clearly defines their (and their child's) rights. Many schools fail to do this, which means the parents don't know it's supposed to be done, and therefore no one asks for the forms. "People don't know. They don't know what their rights are. What people need to do, if they find themselves [struggling with the schools], they need to find a knowledgeable advocate. We were lucky; we had a very good one. Without that, we couldn't have made the headway that we made."
"It's helped a lot of families out because the school district realizes now that they have obligations and responsibilities to people with disabilities," he says. "Now they're totally different in how they handle that. We not only helped Haley, but other families. Not only with diabetes, but anybody with disabilities. It was a lot of effort, and we had a lot of help. We had an advocate. We really feel pretty good about where our school district has come to from where they were. They didn't understand the whole role that they were supposed to fulfill."
Although the process of obtaining a 504 Plan was difficult, to say the least, the effects have been long lasting on Haley, her two brothers, and countless families in their area. Although Haley worried initially that she might experience retaliation in the schools, she quickly found that was not the case. As time went on, Haley, who volunteers at the local JDRF office, found a new perspective on her parents' advocacy. "Seeing them doing all that stuff for me, it's definitely inspired me to keep working harder and harder for a cure so eventually people won't have to get 504 Plans, and they can just get a cure instead."
Advice From Haley
Haley wants newly diagnosed kids and teens to know that things will get better. "Everything is going to be ok. You won't get judged at school. People will still respect you and like you. They won't think you're a different person because you have diabetes. It gets easier. At first it's hard, but it will get easier. Diabetes shouldn't stop you from doing what you want to do and being who you want to be. I'm diabetic and I still do everything that anyone else does. I play softball and I'm gonna play golf too. It shouldn't prevent you from doing anything. You can do it, and it shouldn't stop you."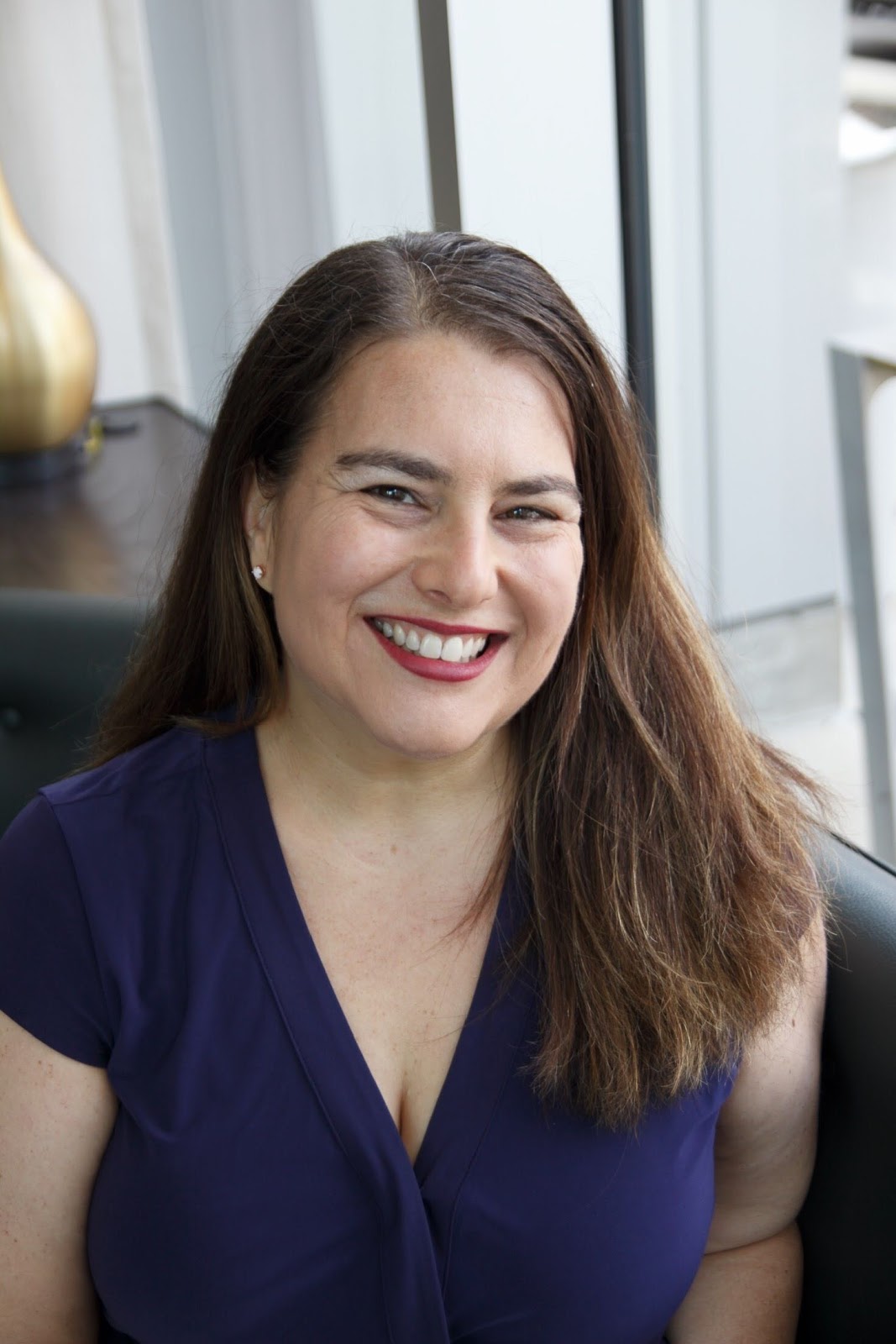 As Director of Sales, Marketing, and Business Development for Lauren's Hope, Tara Cohen is often the voice of Lauren's Hope. Whether she's writing the Lauren's Hope blog, crafting a marketing email, or describing a new product, Cohen brings a little personal touch to everything she creates.
Part of the LH team since 2012, Cohen has spent years learning about various medical conditions and what engravings are most helpful for each.
In addition to her years of experience at Lauren's Hope and all of the research she puts into writing for LH, Cohen draws on her own life experiences to bring a human touch to the LH blog.