When we interview EMTs and other first responders for the Lauren's Hope blog, it's usually to get their front-lines perspective on what works best in an emergency when it comes to medical alert jewelry. For instance, a firefighter we interviewed explained that medical condition tattoos are generally quite ineffective because EMTs simply don't look for them, they're hard to see in some scenarios, and so many people have tattoos that a medical tattoo simply would not stand out. Others have explained that having your child wear an ICE (In Case of Emergency) ID is a great idea even for kids without medical concerns because kids don't carry identification cards, and having that ICE information handy enables faster parent and caregiver notifications in an emergency.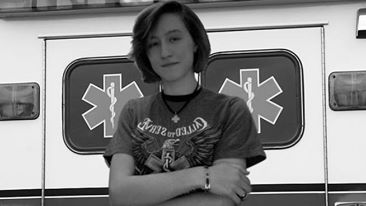 So it came as a bit of a surprise recently, when 20-year-old Lauren's Hope customer, Chelsea Kowalkowski, who goes by the nickname Wolfee, approached us about doing a blog article on her diagnosis, Dysautonomia. It turns out, at just 20, Wolfee has already been on the job as an EMT in the Green Bay, Wisconsin area for nearly three years. "That may not sound like a long duration of employment worth being exceptionally proud of," says Wolfee, "but take into consideration that I've worked days, nights, weekends, holidays, and shifts anywhere from 10 to 48 hours long. I jumped right into EMS straight out of high school. I attended college in Green Bay to become an emergency medical technician, in addition to having taken college classes (such as algebra, history, and general studies) online. I have also recently become involved with volunteering with Ski Patrol at a resort up north; it's quite challenging but also rewarding and super fun."
So, Just What Is Dysautonomia?
Dysautonomia International, founded in 2012, explains that, "Dysautonomia is an umbrella term used to describe different medical conditions that cause a malfunction of a person's autonomic nervous system. Even though most people have never heard this term, Dysautonomia is actually very common. Some forms of Dysautonomia are fairly mild, while other forms can be debilitating, or even fatal."
Wolfee expands on a personal level, telling us that for her, Dysautonomia is, "a complicated nervous system condition that is capable of frequently causing symptoms ranging from just-noticeable to severe/incapacitating. [It] also requires me to take multiple medications." As an EMT, Wolfee says, "People with Dysautonomia would benefit from wearing a medical ID simply because of the nature of the illness. It can often cause an altered level of consciousness or episodes of syncope, and people are usually on multiple medications to treat it. It is important for healthcare providers, as well as friends, family, or coworkers, to potentially be able to gather as much useful, pertinent information as possible about an individual in the event of a health-related situation or emergency."
When The EMT Is The Patient
After four years of wearing, "generic stuff," Wolfee found Lauren's Hope two years ago and wears one of our stainless steel medical ID bracelets daily. We asked Wolfee if her medical alert jewelry had ever come in handy. "I had my bracelet engraved with my full name, NKDA (which stands for 'no known drug allergies'), and 'see wallet card,' because Dysautonomia/POTS [Postural Orthostatiic Tachycardia Syndrome, a form of Dysautonomia] can cause loss of consciousness (which has happened to me at least a few times). Having identification jewelry that corresponds to an informational card is a fantastic way for people trying to help you to know your medical information and therefore know how to be of optimal assistance. When you can't effectively communicate, it communicates for you. It has been beneficial every time I have required medical assistance."

On A Personal Note…
Like many people who wear Lauren's Hope medical ID jewelry, Wolfee says her bracelet is a conversation starter. "I have gotten compliments on how cool my ID bracelet looks," says Wolfee, "and it starts positive conversations. I don't feel embarrassed talking about things. When people wear jewelry that looks nice, it makes them feel good. I think it's really cool that Lauren's Hope gives people the opportunity to express themselves a little bit with practical style, instead of them being confined to sporting universal ID jewelry that never fits right and, I think we can all agree, looks "blah".
Some Words To The Wise
Asked what she would like our readers to know about medical alert jewelry, Wolfee offers her EMT perspective. "It does help when people wear medical ID jewelry. It may immediately alert responders to any medication or environmental allergies the person has so allergens can potentially be avoided and a reason for a medical emergency can be considered or ruled out. They also sometimes alert us to certain medical conditions – such as diabetes – so if the individual is unable to tell responders that they are afflicted with a specific condition, the ID jewelry lets them know and again helps in the field assessment/treatment process. ID jewelry that has the person's name on it is very helpful. Then responders know their name and how to correctly spell it. I actually wish more people wore medical identification, though I see bracelets every once in a while in the field, such accessories are a huge time-saver with regards to obtaining important information about a patient."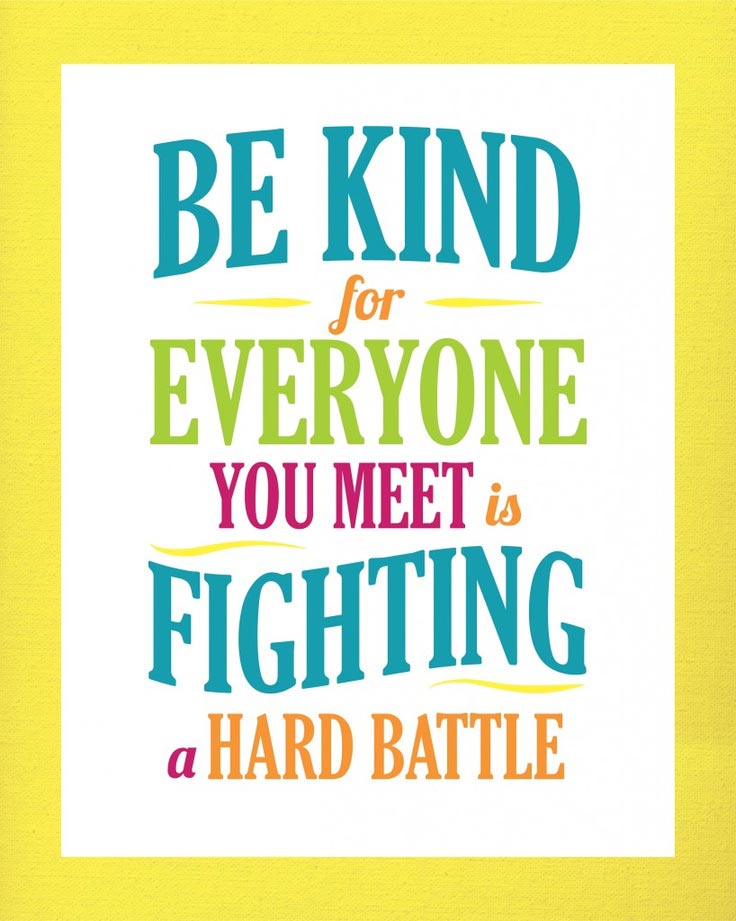 Lastly, this young professional leaves us with a poignant reminder. "I have a considerably painful and hindering case of a condition that affects life in different ways, every single day. I might look fine on the outside some days, but people usually don't know I have a problem unless it gets really obviously bad. I try not to let it greatly affect my attitude, maybe sometimes so well that people have no idea how truly bothersome such afflictions are. Lots of people are fighting quiet battles."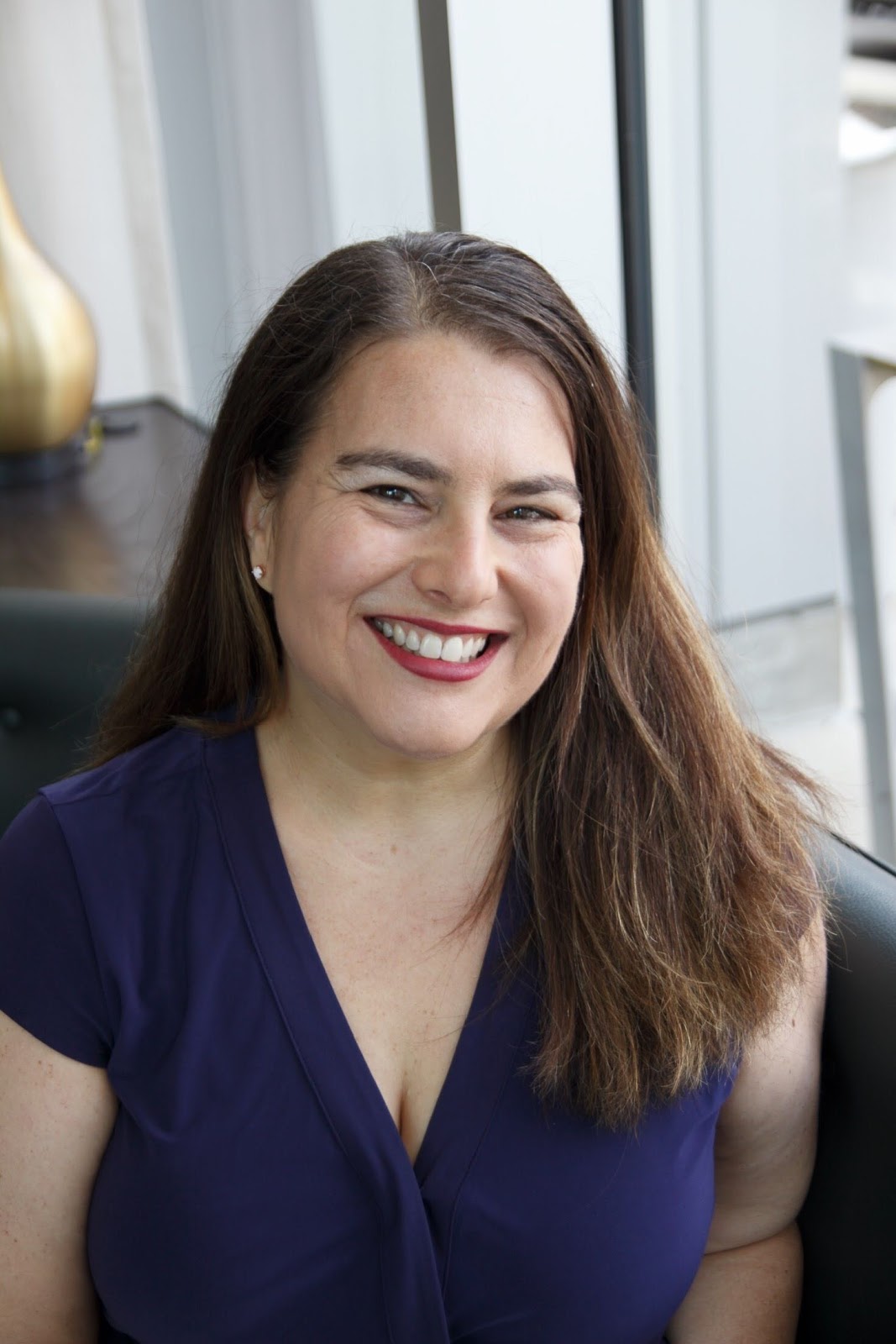 As Director of Sales, Marketing, and Business Development for Lauren's Hope, Tara Cohen is often the voice of Lauren's Hope. Whether she's writing the Lauren's Hope blog, crafting a marketing email, or describing a new product, Cohen brings a little personal touch to everything she creates.
Part of the LH team since 2012, Cohen has spent years learning about various medical conditions and what engravings are most helpful for each.
In addition to her years of experience at Lauren's Hope and all of the research she puts into writing for LH, Cohen draws on her own life experiences to bring a human touch to the LH blog.