Meeting All the Challenges of a Cancer Diagnosis
By Guest Blogger Cameron Von St. James
On November 21, 2005, my wife was diagnosed with cancer. Heather and I will never be able to forget hearing the news. It changed our worlds. That day, she learned that she had malignant pleural mesothelioma, and I became a caregiver.
I was not at all prepared for the job. Three months prior, Heather had given birth to our only child, our daughter Lily. It being late November, we were preparing to spend the holidays together and enjoy Lily's first Christmas. Suddenly, everything was chaos instead, and we began a terrible battle to save Heather's life.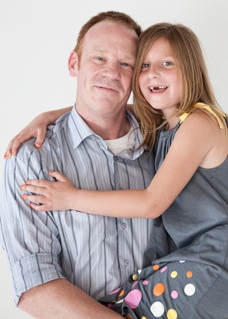 Even before we left the doctor's office, I was confronting my new and intimidating role. The doctor had spent some time informing us about mesothelioma before recommending that we go to see a specialist to discuss options in treatment.
There were three choices: the local university hospital, a regional hospital, or Dr. David Sugarbaker in Boston. Dr. Sugarbaker's specialization was in treating mesothelioma. I deferred to my wife but she said nothing. On her face, I could see that she was still dealing with the shock and the implications of the diagnosis. She seemed to be thinking, "God help me!" I took over and told our doctor to get us to Boston. I didn't realize then that this was just the first of many decisions with which we would be confronted after her diagnosis.
Two months of chaos followed. We had to change nearly every basic routine of our lives. We had both been full-time workers before the diagnosis. Now, Heather was unable to work and I could only work part-time. I was spending time at the doctor's office with my wife, making travel arrangements to Boston and taking care of our daughter. I was overwhelmed by the never-ending list of things to do. I was terrorized by constant thoughts of losing my wife after spending all of our money and ending up a broke widower with a young daughter.
More than once, this fear and helplessness left me bawling my eyes out. These powerful emotions always subsided quickly, however. I never let Heather see me when I felt that weak. I knew that she needed me to be a rock. As her caregiver, I needed to be strong in her presence, and convince her that everything was going to be okay.
Fortunately, Heather and I received help and from a wide assortment of people. Family and friends offered us comforting words and even much needed financial assistance. Even strangers who learned of our plight were forthcoming with these blessings.
We will never be able to thank all of the people who were there for us. After this experience, I can definitely offer some advice for anyone else who suddenly finds him or herself in the position of caregiver – accept all the help that you are offered. It does not matter how big or small the issue is. Every little bit of help counts and takes one more thing off your plate. This assistance reminds you that you are not alone in this experience. You are surrounded by people who can help you in one way or another.
This is not an easy task. As a caregiver for someone with a cancer diagnosis, you will encounter chaos on a regular basis. Expect your stress level to be high most of the time when you compare it to your life before. This will most likely be the test of your lifetime. You cannot give up or walk away from the effort, like you could with school or a job. You are forced to confront your fears and control your emotions, and above all else, be there for your loved one.
Sometimes, it will all be too much and you will just have to let yourself have a bad day. No one is expecting you to be perfect all the time. The most important thing is to remain hopeful at all times. Sometimes, the best that you can do is to remain sane.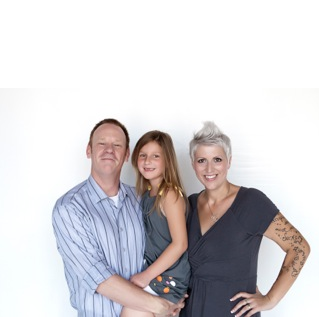 Years passed before either of us could return to anything resembling a normal life. The doctors operated on Heather and then she underwent radiation and chemotherapy. In the end, despite the frightening prognosis for mesothelioma, Heather was able to beat it. Seven years have passed and she remains cancer free.
I learned how to use natural qualities in myself to overcome the difficulties that I encountered regularly. My stubbornness was a big help, and I always fought for Heather to receive the best care no matter what the cost. I also began to appreciate time – time with my wife, with my daughter and with other family and friends. After two years of working and caring for my wife and our daughter, I decided to go back to school and study Information Technology.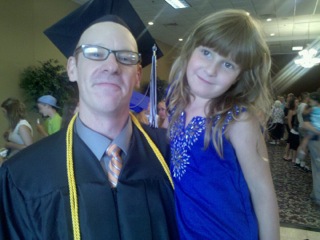 Going back to school after balancing care for my wife and daughter with work was easy. The lessons I had learned as a caregiver left me well prepared. I was selected to be the graduation speaker for my class after achieving high honors just a few short years after enrolling. I remember that speech well. I told the audience that I could never have predicted where I would be in five years if you had asked me after my wife's cancer diagnosis. I told them to never stop hoping and reminded them that we can all accomplish our dreams if we do not give up on ourselves. Lily and her healthy, happy mother were in the audience to cheer me on, and that was the greatest reward of all.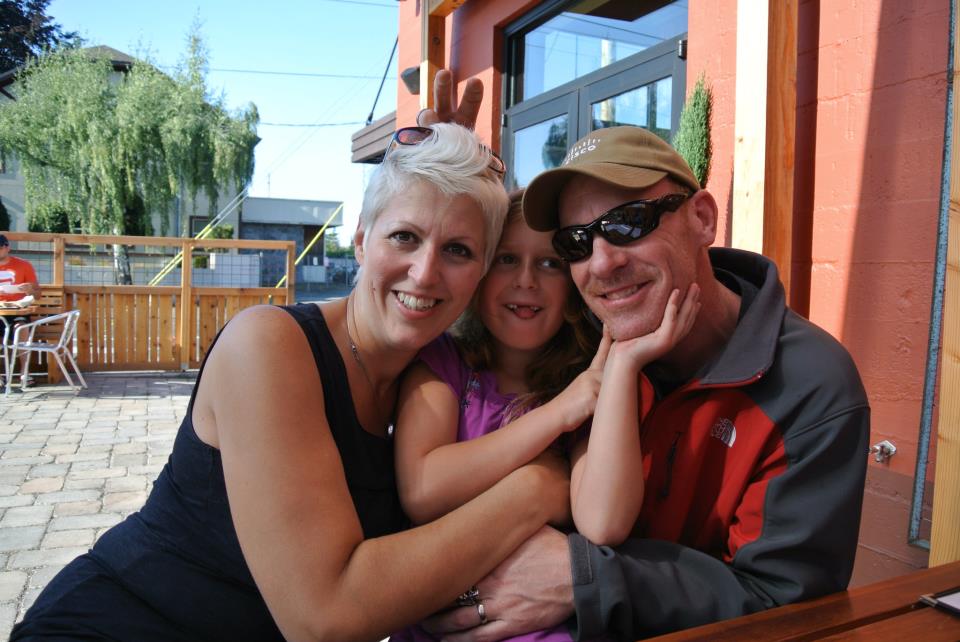 Many thanks to Cameron and the Von St. James family for sharing such an important story with us! Do you have a story you'd like to share? Email tara@laurenshop.com to connect! Do you wear one of our breast cancer charms or a cancer medical alert bracelet from Lauren's Hope? Share your engraving suggestions below!  
For more information on mesothelioma:
Cameron and Heather both work with the Mesothelioma Cancer Alliance, a great resource for people diagnosed with this disease. Check out their blog for posts from both Cameron and Heather at www.mesothelioma.com. It's a terrific site for people looking for mesothelioma resources, support, and information.
Cameron and Heather also helped make a video about their cancer experience, which they hope will help spread hope and awareness to other cancer fighters. You can view it here: http://can.cr/heather.
Have a message of hope, comment, or question for the Von St. James family? Leave a comment below!