Recently, we had an incredibly fun FREE STUFF FRIDAY contest featuring a guest post from Kerri Sparling of Six Until Me. We asked you, our fantastic readers, to share your best travel and safety tips as contest entries, and we received more than 100 responses! With so much terrific information in those comments, we decided to compile the suggestions into one comprehensive list of travel and general safety tips for people with medical conditions. As many of our entrants came over from Six Until Me, there was a ton of great information about TWD: Traveling While Diabetic! So let's start there!
Tips For Traveling Safely With Type 1 Diabetes
The most common tip we received was that, especially when flying or engaging in travel that requires passing through security or customs, pack your diabetes supplies in a ziplock bag with a doctor's note inside. Some security and customs checkpoints will not allow you to proceed with "sharps," such as syringes, if you do not have a signed doctor's note, so that part is essential.
If you're on a pump, remember extra caps and batteries.
If there is no refrigerator in your hotel room, ask the front desk staff. There is always a fridge for your insulin.
Test more frequently than usual, as the stress from travel can result in unusual blood glucose fluctuations.
Keep your insulin in a "Frio" or other cooler pack, and keep it on you at all times. Luggage can get lost or delayed, and it can sit out on the hot tarmac if baggage gets backed up.
Always keep your glucometer and pump (if disconnected for swimming) in a cooler when at the pool or beach. Insulin can overheat IN the pump if left in the sun, and just an hour in the heat can cause meter error messages.
Carry a printed copy of your pump settings in case of a malfunction.
When wearing a pump, always travel with a syringe in case your site rips out. You can extract insulin from the reservoir this way until you can reinsert.
Tips for International Travel Safety
Have your medical ID engraved in the native language of your destination. It's only of use to you if people can read it!
Print a list of questions (in the local language) to carry with you, so you can easily ask questions and make statements such as, "Where is the closest hospital or ER?" "Please call an ambulance," and "Where is the police station?"
When flying internationally, request a diabetic meal. It will typically arrive faster and help you avoid hypos.

General Travel Safety Tips
Always wear a medical alert bracelet or medical ID necklace when traveling. Keep a backup in your carry-on bag, and always wear one you can put on and take off yourself if traveling alone so that you don't have issues at security checkpoints.

Wear obvious medical alert bracelets, such as brightly colored silicone medical alert bands, when traveling. This is helpful so that, for instance, if you have a low blood glucose episode on a plane, it will be readily apparent to anyone nearby that you have Type 1 Diabetes simply by seeing the band on your wrist.
Always bring significantly more medication, supplies, and safe food than you anticipate needing. Travel delays (whether a late flight or getting stuck on a cruise for three extra days due to mechanical problems) can and do happen. Be prepared.
Pack intentionally. Several people wrote in that you should always pack all of your medications in a carry-on bag and keep everything in one place. Others wrote in that they carry a couple of days' worth of supplies but pack the rest throughout their luggage so that if a single bag is lost or stolen, they are not without their medications or medical supplies. Regardless of which scenario works for you, it is very important to have a significant amount of safe food, medications, and supplies with you on a plane in the event that your baggage is lost or delayed or you are stuck on the plane for extra hours either in the air or on the ground. Be prepared.
Remember that you can't always move around while flying, so keep a small bag of emergency supplies on your person — not even up in the overhead compartment — at all times.
If you have a latex allergy, carry your own latex-free first aid kit.
Designate a specific bag and specific hotel drawer where your supplies will be so everyone knows where your meds are. Show your kids where their meds are, and always keep them in the same place.
Practice calling 911 with your kids and talk about when, why, and how to do that.

Carry a medical information wallet card to supplement your medical ID bracelet. Include medications, dosages, doctors, and pharmacy. You can download one FREE here.
Don't pack your meds in checked luggage. Carry a specific medicine bag in case your carryon needs to get checked.
Give an emergency supply kit to your travel companion, including a copy of your wallet card with your current medications, dosages, doctors, and pharmacies listed.
Carry wet wipes and antibacterial surface wipes to clean hands and surfaces at restaurants before eating.
Ensure that everyone traveling with you knows how to help in an emergency: Use an EpiPen or Glucagon, get some glucose tablets, call 911, etc.
Be proactive by specifically telling TSA and other security agencies what you're carrying and why, and asking how they would like to proceed with your screening.
Carry a medical purse with your epipens, inhalers, Benadryl, and a stash of "safe" foods you want on hand.
Pack medications in a bag with a doctor's note giving you permission to carry an EpiPen, Glucagon pen, or other sharp objects. Otherwise, security may require that you check your bag.
Call restaurants ahead to ask for peanut-safe foods/zones.
Keep extra safe foods in the car as backup.
Carry emergency contact information and a brief medical history on paper or on a keychain flash drive.
Always pack the same number of everything: 5 pacifiers, 5 sippy cups, 5 freezer packs, etc. so you always know if you're missing something!
Research and print a list and map of the local hospitals, clinics, and pharmacies before you travel.
Carry a written prescription for your meds in case your supplies are lost or stolen.
As you travel, start creating a list of all the things you use during your travels, and eventually you'll have a pretty comprehensive packing list!
Before traveling, check out your favorite blogs and social media sites for suggestions specific to your condition(s). For instance, you can read about allergy-friendly air travel here.
Did we miss anything? Leave your tips and tricks in the comments below! Let's all travel safely this summer so we can focus on the fun!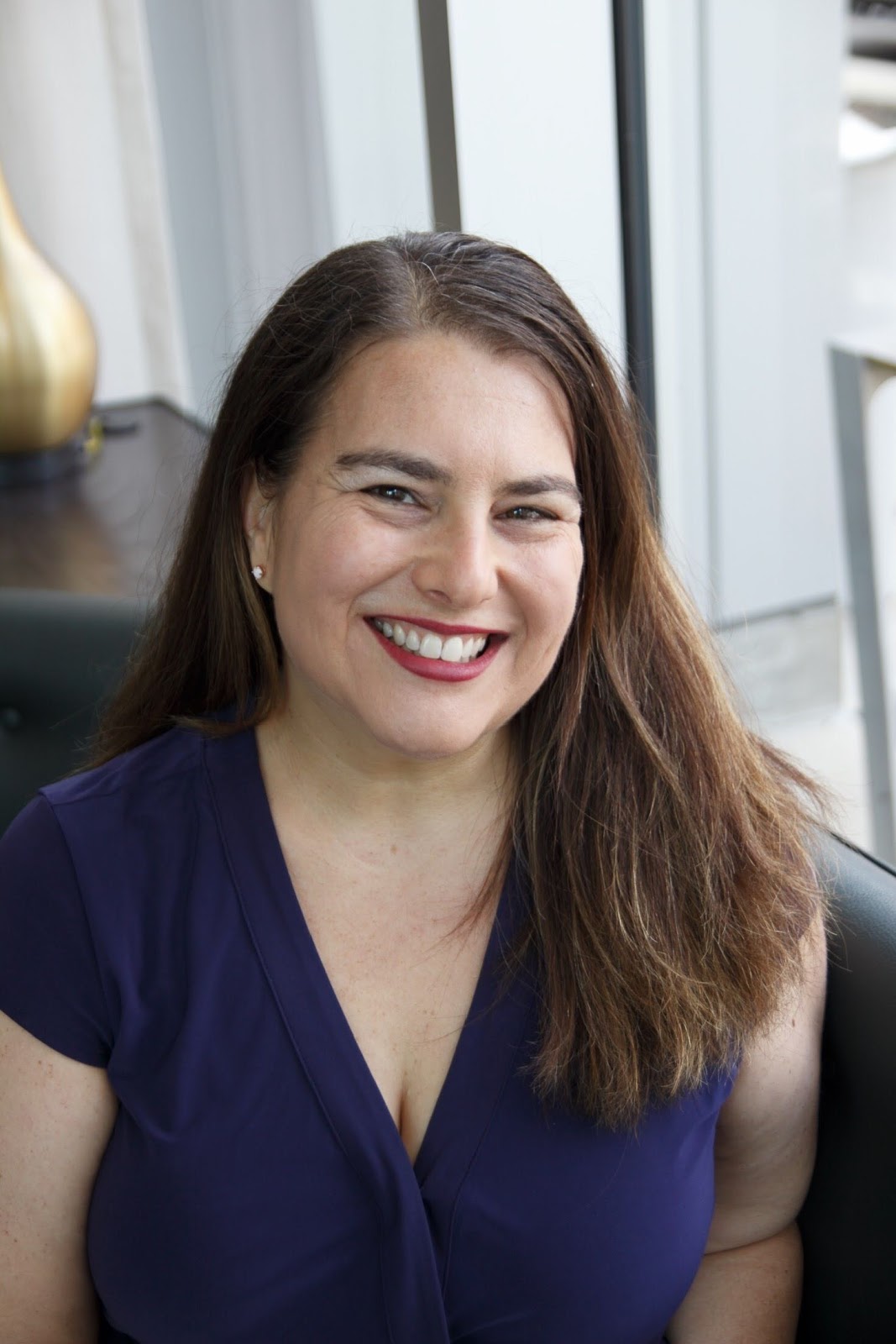 As Director of Sales, Marketing, and Business Development for Lauren's Hope, Tara Cohen is often the voice of Lauren's Hope. Whether she's writing the Lauren's Hope blog, crafting a marketing email, or describing a new product, Cohen brings a little personal touch to everything she creates.
Part of the LH team since 2012, Cohen has spent years learning about various medical conditions and what engravings are most helpful for each.
In addition to her years of experience at Lauren's Hope and all of the research she puts into writing for LH, Cohen draws on her own life experiences to bring a human touch to the LH blog.