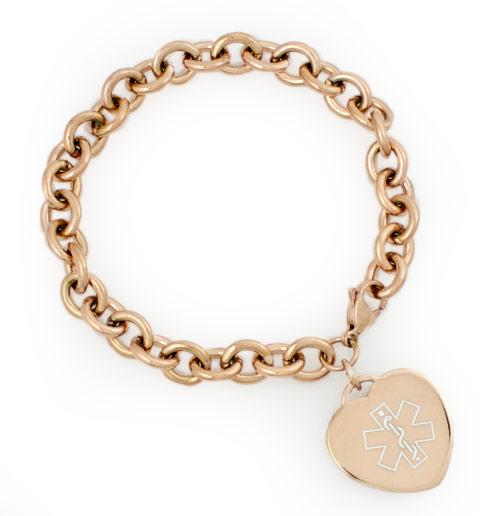 Rose gold. There's something so refined, simple, and elegant about it. Rose gold can be dressed up or down, goes from day to evening, and really goes with just about everything. It's the Little Black Dress of medical alert jewelry.
At Lauren's Hope, we carry several gorgeous rose gold medical alert bracelets and even a medical ID plaque in a rose gold tone finish. Sometimes we're asked why we carry these products in a rose gold tone finish rather than in pure rose gold. There are several reasons:
Gold bracelets are simply more expensive than stainless steel. By offering stainless steel medical alert bracelets with a rose gold tone finish, we can make them much more affordable.
Gold is a soft metal. For necklaces, it's really not an issue. But when you wear a gold bracelet all day every day, it gets bumped around quite a bit, which causes dents, dings, scratches, and scuffs that detract from the beauty of your jewelry. With stainless steel beneath a rose gold tone coating, we eliminate those problems, and that helps keep your medical alert jewelry looking great month after month.
Many of our customers are allergic to gold, but they're not allergic to stainless steel or the hypoallergenic finish we use to produce the gold tone. This way, even people with gold allergies can enjoy the beauty of a rose gold tone piece of jewelry!
Rose gold simply never goes out of style. Whether you're looking for an interchangeable medical alert bracelet strand or a traditional-style medical ID bracelet, or even a new medical ID plaque, Lauren's Hope has gorgeous rose gold medical IDs for women, men, and girls.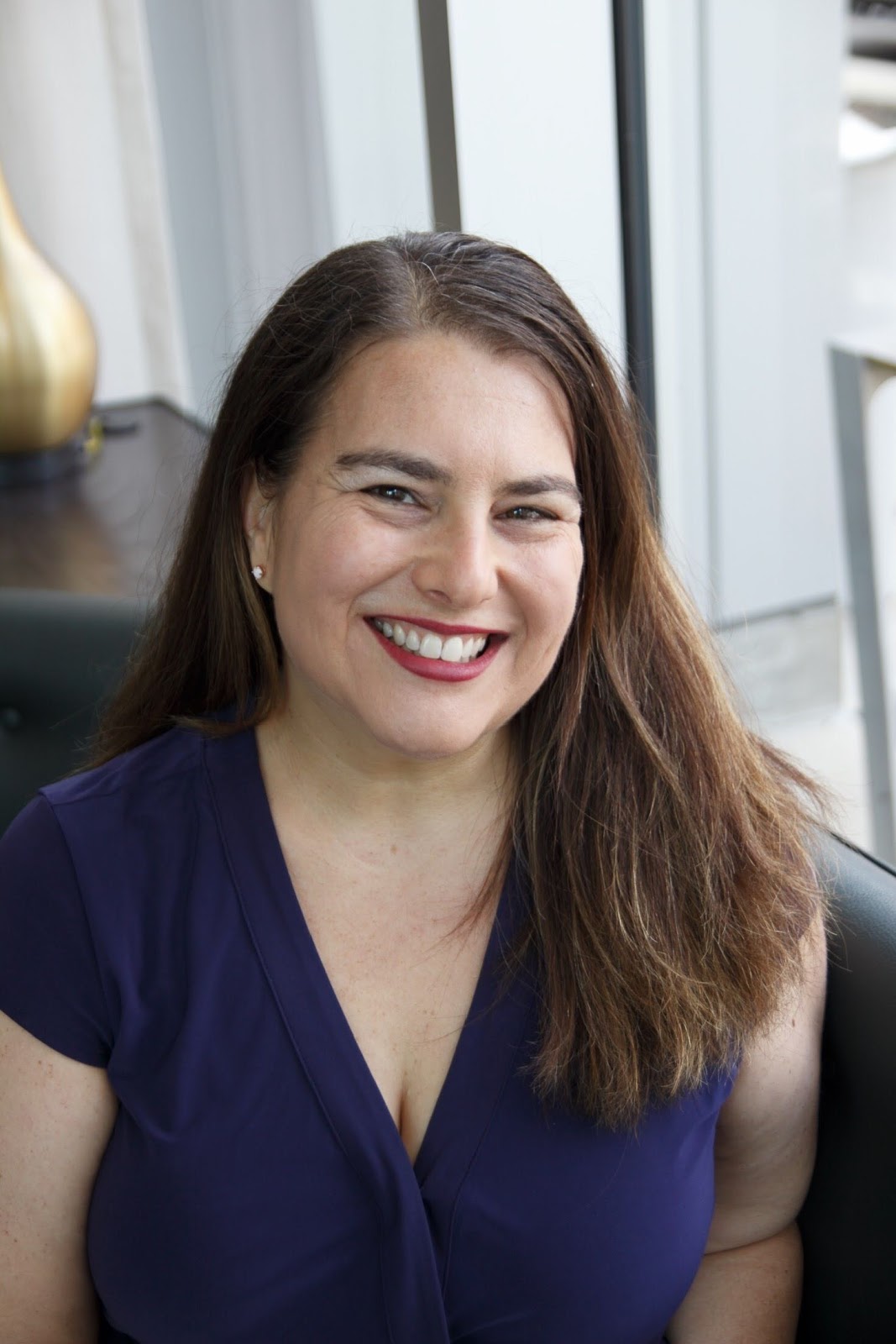 As Director of Sales, Marketing, and Business Development for Lauren's Hope, Tara Cohen is often the voice of Lauren's Hope. Whether she's writing the Lauren's Hope blog, crafting a marketing email, or describing a new product, Cohen brings a little personal touch to everything she creates.
Part of the LH team since 2012, Cohen has spent years learning about various medical conditions and what engravings are most helpful for each.
In addition to her years of experience at Lauren's Hope and all of the research she puts into writing for LH, Cohen draws on her own life experiences to bring a human touch to the LH blog.