For many children and teens, going back to school or heading to "Meet The Teacher" events is a bit intimidating and overwhelming. Kids feel nervous or anxious about a new school year and, for shy children in particular, those first few weeks of learning new names, places, and people can be truly challenging. For children with health care concerns such as Type 1 Diabetes, food allergies, asthma, or chronic illness, this can be harder, as even confident teens are often uncomfortable simply walking up to a new teacher and saying, "Hi. My name is Sally, and I have a peanut allergy." That's not the first conversation they want to have, even though it's such an important topic. They don't want to be defined by their diagnoses or thought of as, "The Diabetic Kid." Their health care status may not be information they want to share in front of other people right away, but they do need to communicate it to the teacher.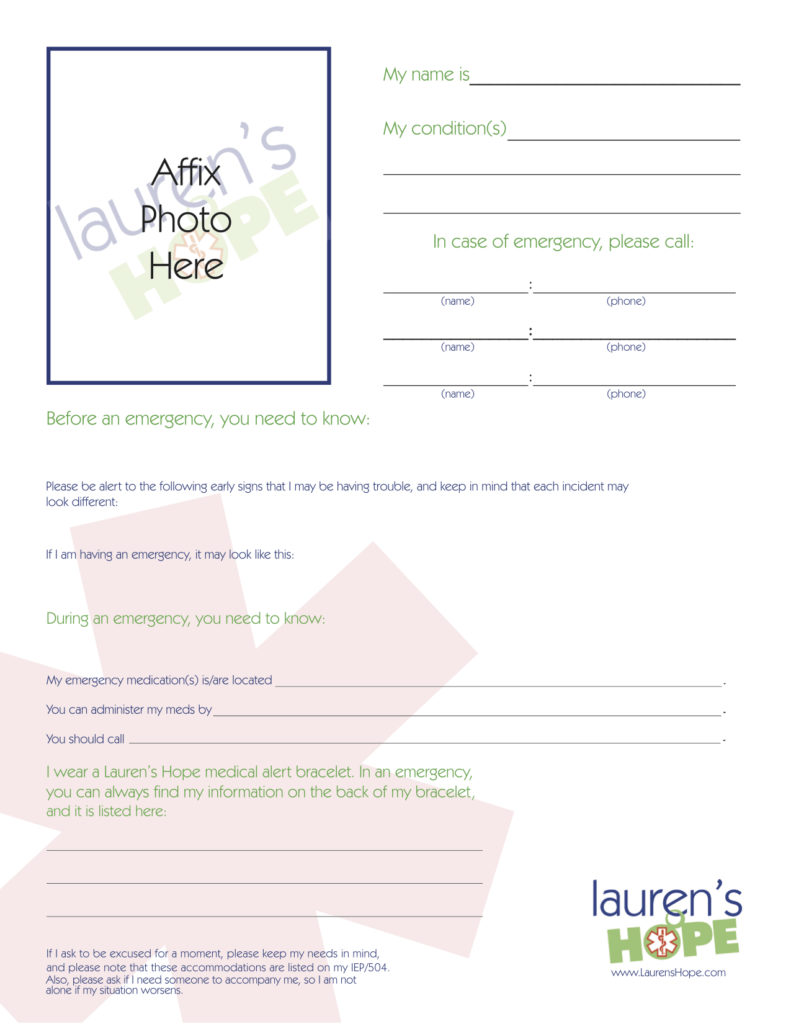 This is why developing a personal fact sheet is a great idea that's truly beneficial for keeping your child safe at school, camp, and daycare. It's also a great tool to use with ballet teachers, soccer coaches, and all of the other caregivers, instructors, and responsible adults who look after your child each day. Even for teens with part-time jobs, it's an excellent resource for ensuring their bosses know enough to help keep them safe.
It's often hard to know where to start, though, which is why we've developed a Personal Fact Sheet to help you and your student(s) start this school year off right. The Lauren's Hope Personal Fact Sheet (Download yours free by clicking the link or image!) has a place for affixing a photo, which helps as teachers learn all their students' names and is very helpful if left in a key documents binder when a substitute comes in. It also has spaces for all major identifying information, emergency information and numbers, and descriptions of typical warning signs that may indicate a student is having a problem. Further, it has space for giving instructions on how to handle an emergency both during the event and afterward.
We developed this Personal Fact Sheet through conversations with respected allergy and diabetes advocates whose input was extremely helpful in ensuring that we could provide a general yet effective resource. Please feel free to print and share the Lauren's Hope Personal Fact Sheet as often as you'd like. We encourage you to fill it out and make copies to take to school, daycare, playdates, and other activities where your child may go without a parent. Of course, we recommend using this Fact Sheet in conjunction with your child's 504 Plan, IEP, or other school documents in addition to wearing his or her medical ID jewelry. This is simply one additional tool for your healthcare toolbox.
Do you have your own Personal Fact Sheet? What do you always include when writing one? We want to hear from you!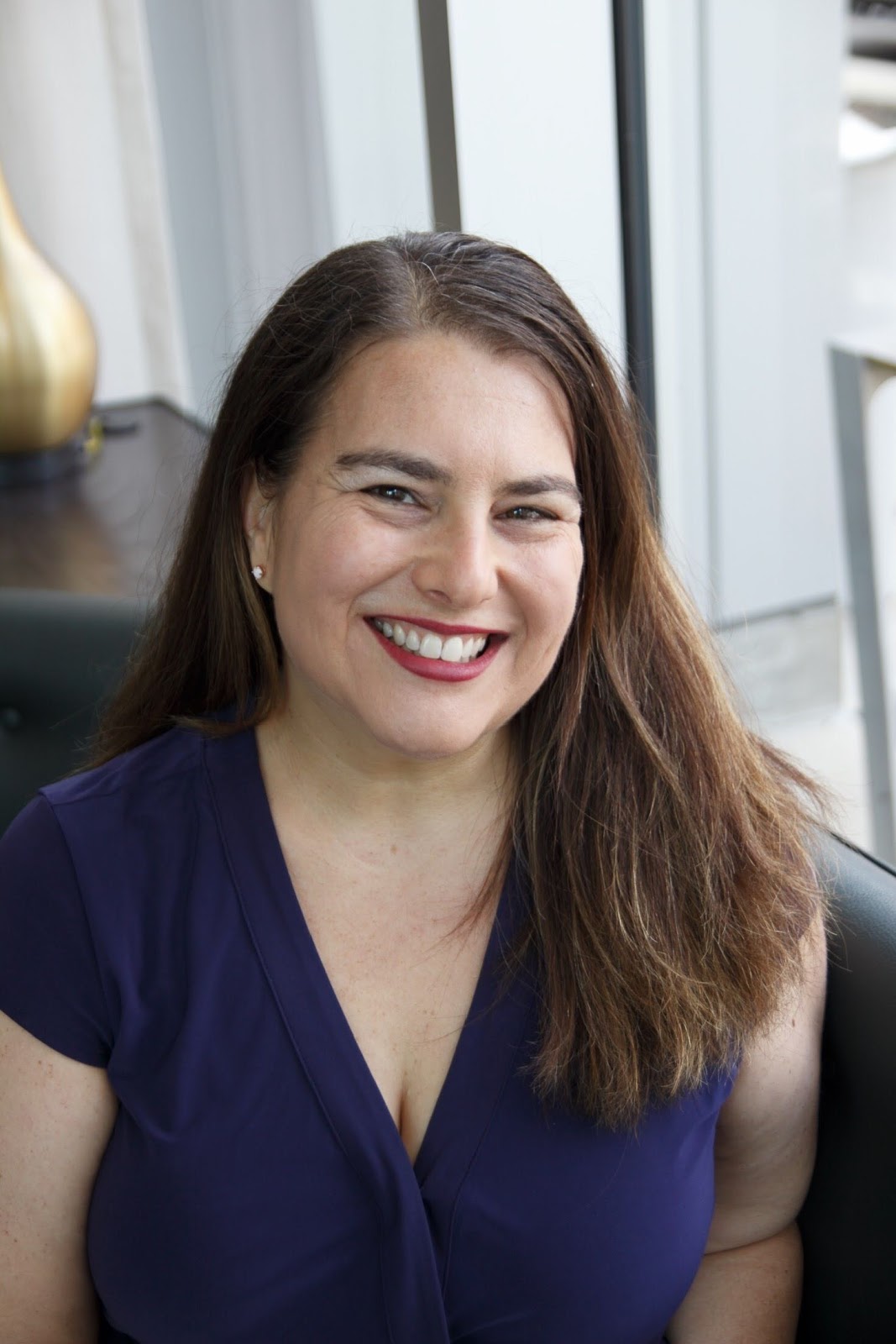 As Director of Sales, Marketing, and Business Development for Lauren's Hope, Tara Cohen is often the voice of Lauren's Hope. Whether she's writing the Lauren's Hope blog, crafting a marketing email, or describing a new product, Cohen brings a little personal touch to everything she creates.
Part of the LH team since 2012, Cohen has spent years learning about various medical conditions and what engravings are most helpful for each.
In addition to her years of experience at Lauren's Hope and all of the research she puts into writing for LH, Cohen draws on her own life experiences to bring a human touch to the LH blog.