Imagine getting a compliment on your Lauren's Hope bracelet while getting your hair done, only to find out that your stylist is THE Lauren of Lauren's Hope! That's just what happened to a Dallas-area woman (right) whose medical alert bracelet caught the eye of her stylist recently, because 25-year-old cosmetologist Lauren Philips can spot a Lauren's Hope design a mile off. After all, she IS Lauren.
The Story From Lauren's Perspective
We often tell the Lauren's Hope story around here from CEO and Owner LeAnn Carlson's perspective. But there's another central figure in the LH story, and that's Lauren herself. I caught up with Lauren recently, and here's what she has to say about being "the" Lauren.
Tara: What do you recall from the beginnings of Lauren's Hope?
Lauren: I was thirteen at the time and had just moved to Kansas City. My mom became close with LeAnn. She became involved with the neighborhood and saw that LeAnn had the company with mother's bracelets and whatnot. Being new to town and self-conscious, I never wanted to wear anything that was going to draw a lot of attention. At the time, the medical ID bracelets were big very big and gaudy. As a kid in 6th grade, moving to a new town, I definitely didn't want to wear one because no one knew I had diabetes. So my mom asked LeAnn if she would design one that I would wear.
Tara: Do you remember what that first bracelet looked like?
Lauren: The first one was silver, and it had a green star, and I thought it was the coolest thing ever, and I loved it! I actually still have it.
Tara: LeAnn always tells the story about how you went to a diabetes support group and everyone there wanted a bracelet like yours. Do you remember that?
Lauren: It was kinda surreal. I thought it was the coolest thing. Everyone wanted one. I had people calling me from where I had moved from, in Iowa, saying, "You're in all of our doctors' offices!" because there were brochures everywhere.
It blew up really quick. Next thing I knew, we were going to New York City to go on the Ananda Lewis Show. At 13, that was pretty cool. That was my first trip to New York City ever. From being there on that trip, I always said I was going to live there someday. After college, I did live there for three years, and I always attributed that to LeAnn and how she inspired me.
Tara: Do you still wear Lauren's Hope medical ID jewelry?
Lauren (shown at left): Absolutely. The Birdie is my favorite right now.
Tara: How many Lauren's Hope bracelets do you think you have?
Lauren (laughing): Too many to count! A ton. I actually have all my Lauren's Hope bracelets hanging from this thing on my wall. It's my Lauren's Hope display.
Special thanks to Lauren Philips for taking the time to share her recollections with us! Would you like to hear more from Lauren? Post your questions for Lauren in the comments below!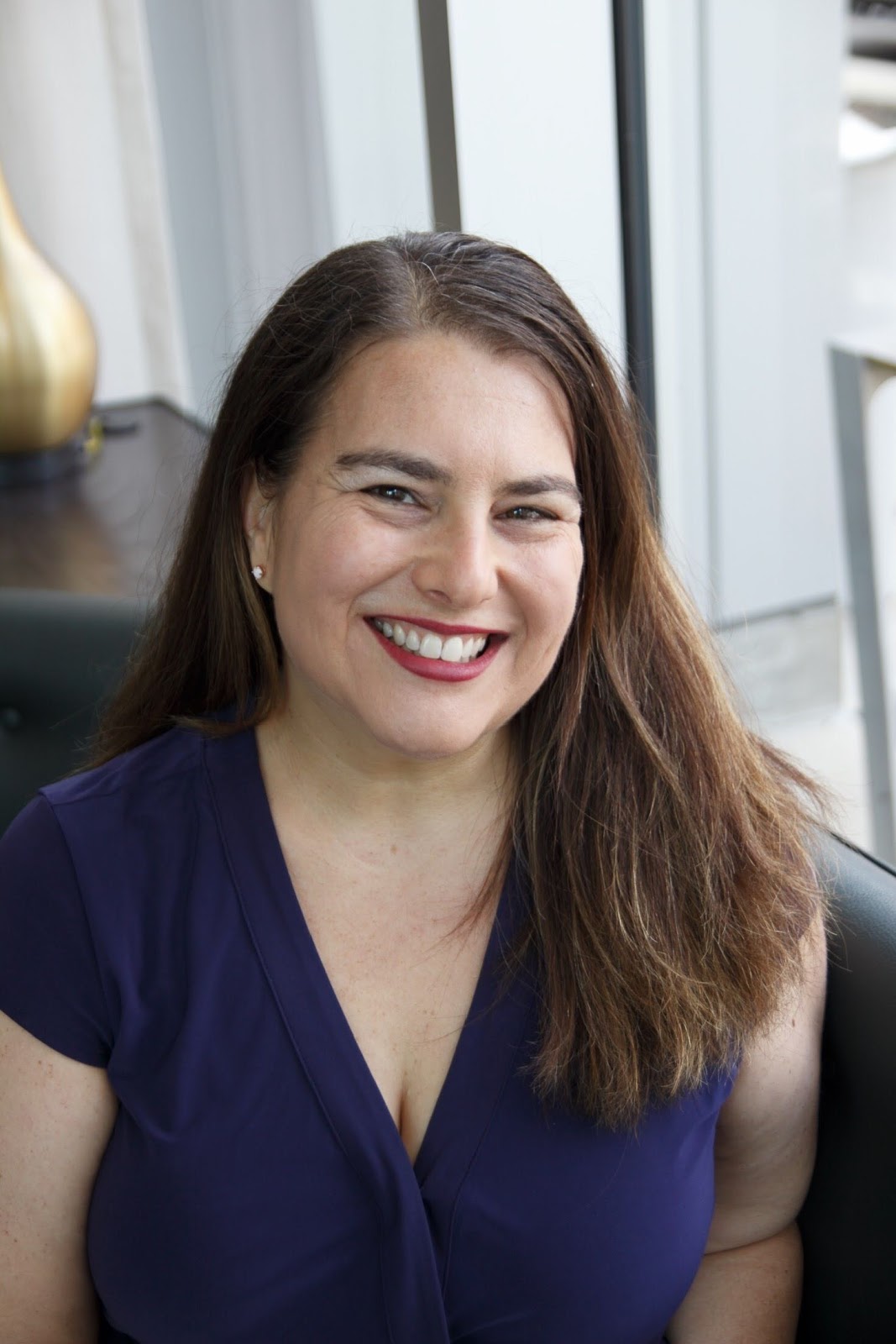 As Director of Sales, Marketing, and Business Development for Lauren's Hope, Tara Cohen is often the voice of Lauren's Hope. Whether she's writing the Lauren's Hope blog, crafting a marketing email, or describing a new product, Cohen brings a little personal touch to everything she creates.
Part of the LH team since 2012, Cohen has spent years learning about various medical conditions and what engravings are most helpful for each.
In addition to her years of experience at Lauren's Hope and all of the research she puts into writing for LH, Cohen draws on her own life experiences to bring a human touch to the LH blog.