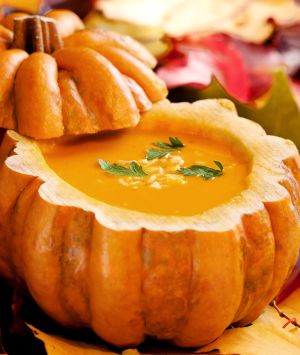 Halloween is a fun time, filled with treats and crafts and excitement. For adults and children with chronic conditions such as food allergies, type one diabetes, autism, or epilepsy, however, Halloween is sometimes a little scary, and not in the fun way. Protecting our kids and ourselves from the very real dangers of this fun season can be a real challenge, which means planning ahead is essential.
Planning for a Safe Halloween
Safe at School:
If your child has food allergies, food restrictions, epilepsy, chronic health conditions, or special needs, October is a time to check in with the school nurse and your child's teacher(s) to ensure that your in-school supply kits are not depleted and that your child has any weather-appropriate supplies s/he might need.
Remind the adults in your child's day that, for example, kids with type 1 diabetes may experience unusual blood glucose fluctuations as the weather and their activity levels (and candy consumption!) change. Kids with food allergies are more likely to be inadvertently exposed to their allergens with the many treats that come to school this time of year, so it's important that everyone is clear on the emergency protocol and that people bringing treats be notified so that they can choose options that everyone can enjoy. Additionally, it's always helpful for parents whose kids have food allergies to provide a stash of shelf-stable treats for the teacher to utilize when there are surprise treats in class that aren't allergy-appropriate.
October, November, and December tend to be a time of lots of field trips, performances, school events, and other "out of class" time. Remind your child's teacher(s) to let all chaperones know what to do in the event of an emergency, and ensure that your child's emergency medications are taken on all trips away from the classroom. Remind your child that it's important to keep his or her medical ID jewelry on at all times, and have him or her practice showing the caduceus symbol to an adult to self-advocate.
Safe at Work
Managing chronic health conditions at work can be politically and logistically challenging for some adults and a non-issue for others. Customers tell us that they are most successful in staying safe at work when at least a few trusted co-workers (if not the entire team) know about their condition(s). They keep "safe" foods at work, wear medical alert jewelry, and keep a little stash of disposable plates and silverware handy to avoid cross-contamination from the shared flatware and dishes in an office kitchen.

Safe Trick-or-Treating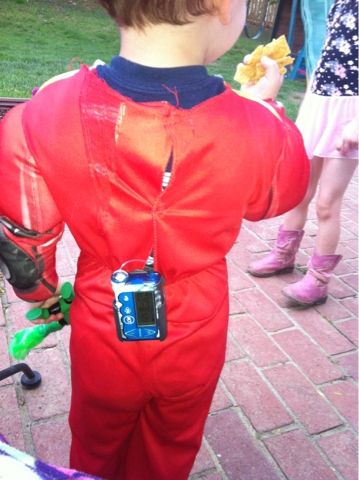 Flashing Halloween lights, peanut-filled treats, sugary candies, unusual routines, and spooky costumes can all make Halloween downright terrifying when those things are real threats to your or your child's well-being. But it IS possible to have some fun even with these challenges. Check out how one family integrated their child's insulin pump into his robot costume (left). We found this idea on Pinterest, and there are loads of great costume and safety ideas there.
Kids with autism, for example, may not be able to tolerate the routine change, process the abnormal situation of people in costumes, or handle the sensory overload of noises and lights experienced during trick-or-treating. A daytime "trunk-or-treat" activity or other more controlled environment may be more appropriate for some children with special needs or photosensitivities, while others may thrive in the excitement of the evening. In any case, when trick-or-treating with a child with special needs, it's a good idea to have a dedicated adult who can help navigate those unusual events and provide a low-stimulation "calm down" space if needed.
Kids with food allergies may easily come into contact with their allergens when trick-or-treating, which makes Halloween pretty scary. Some parents report that they help their kids come up with costume ideas that include gloves and that they instruct their children to hold out their bags rather than reaching out to receive treats. However, children with food allergies are still at risk in these scenarios, as they can still be exposed, particularly when kids around them are opening and eating allergen-containing treats. It is imperative that kids with food allergies be accompanied by an adult carrying no fewer than two doses of epinephrine and a cell phone at all times.
Some parents whose kids have food allergies will make up little treat bags for their children, take them around to the neighbors in advance, and ask that the neighbors give those treats to their kids on Halloween. Other parents buy bags of allergy-safe treats and have a "candy exchange" with their kids after trick-or-treating, so they can swap any non-approved treats for things they can eat. Navigating trick-or-treating is a particular challenge for families with food allergies, however, and we will be addressing this issue with some expert input later this month on the Lauren's Hope blog. 
We Want To Hear From You!
How do you prepare for Halloween? How do you keep yourself and/or your kids safe? Share your safety tips below!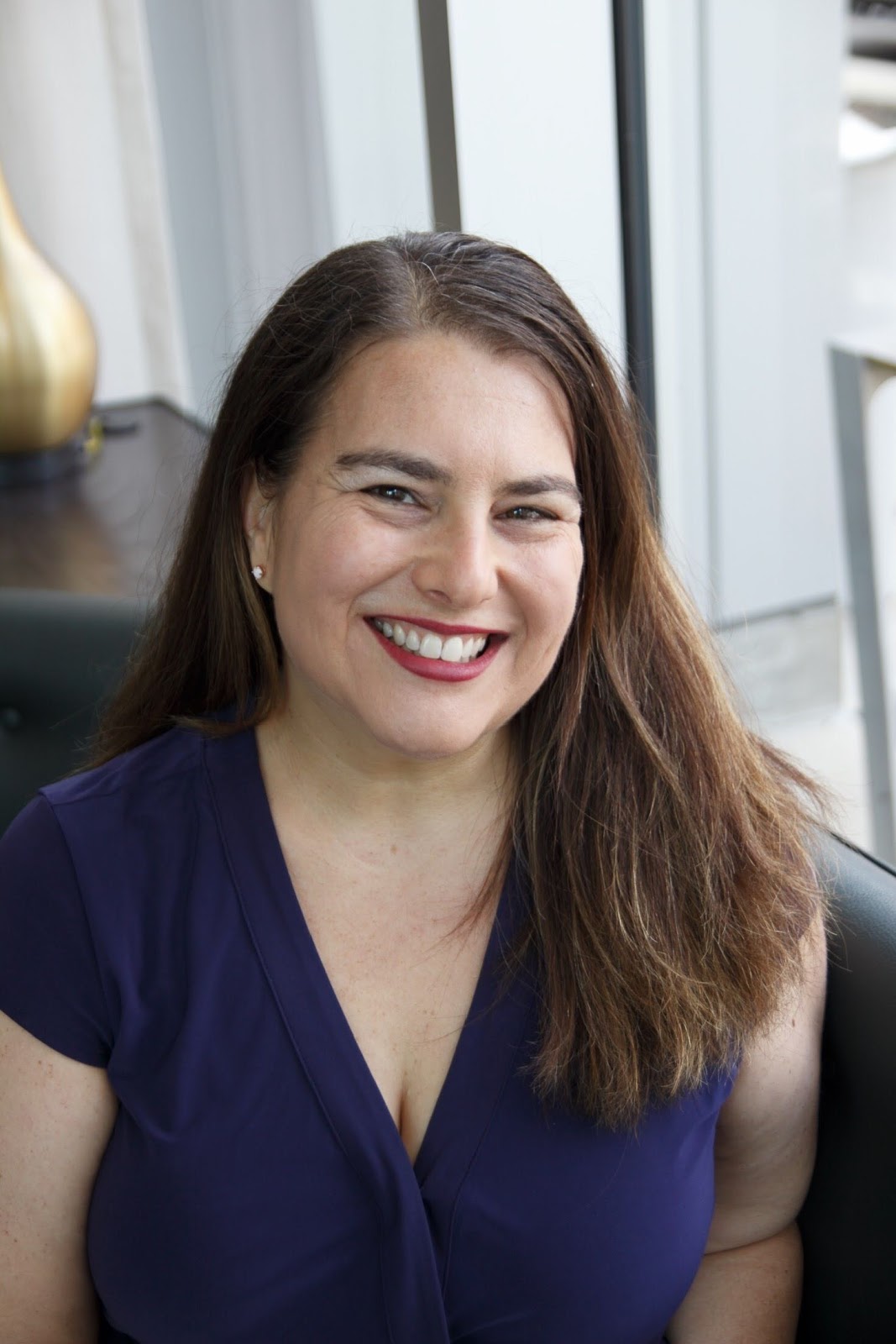 As Director of Sales, Marketing, and Business Development for Lauren's Hope, Tara Cohen is often the voice of Lauren's Hope. Whether she's writing the Lauren's Hope blog, crafting a marketing email, or describing a new product, Cohen brings a little personal touch to everything she creates.
Part of the LH team since 2012, Cohen has spent years learning about various medical conditions and what engravings are most helpful for each.
In addition to her years of experience at Lauren's Hope and all of the research she puts into writing for LH, Cohen draws on her own life experiences to bring a human touch to the LH blog.