Here at Lauren's Hope, we're always busy, and that's how we like it! We're busy getting ready for the holidays and planning fab new products for 2014 as well. We're designing and cleaning, and prepping, and yes, even playing a bit! So today, I thought I'd take you on a little behind-the-scenes tour of what's happening here in Riverside, Missouri.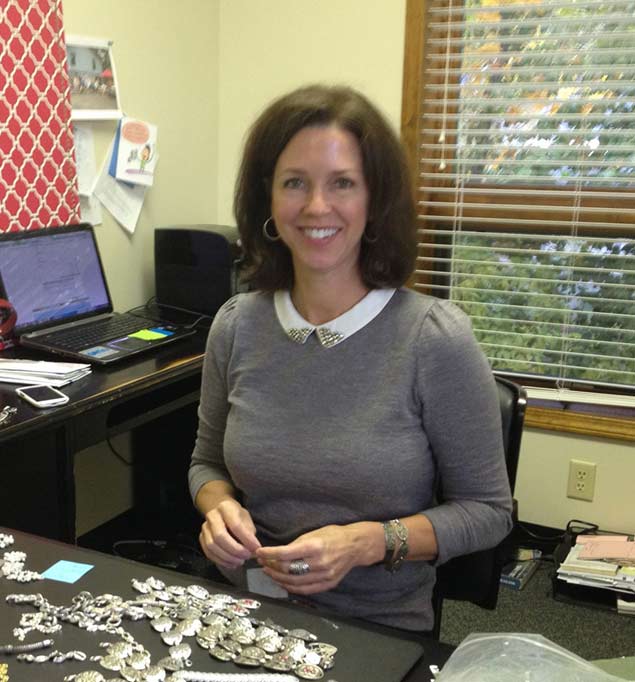 Out with the old!
Just this morning, Owner and CEO, LeAnn Carlson, was sorting through some old product samples with our Director of Operations, Sari Cantrell, and our Marketing Manager (that's me!), Tara Cohen. It's always fun for us to sift through old ideas, see what we might want to improve on or whether new processes and trends make past ideas more (or less!) feasible now.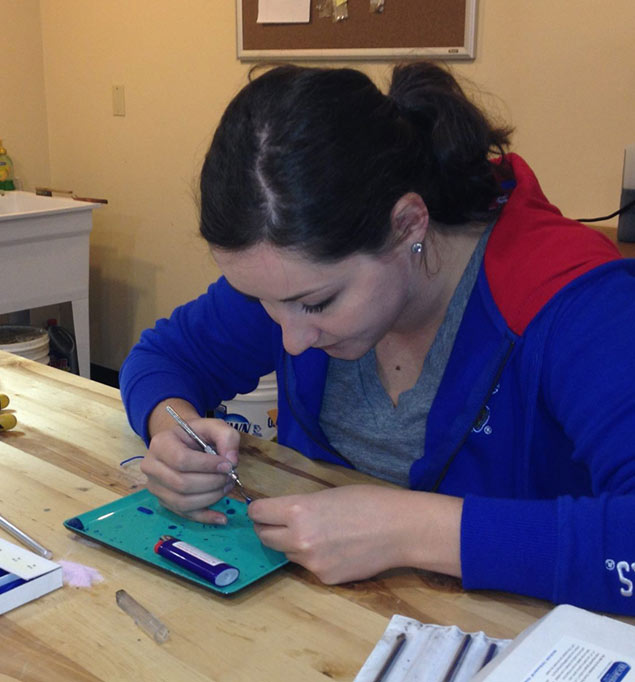 In with the new!
After I left LeAnn's office, I headed downstairs for some coffee, and I heard some activity over in our silversmith's studio. Lo and behold, one of our phenomenal designers, Ashley Yates, was hard at work on a brand new sterling silver centerpiece. I can't tell you what it is, but I guarantee it'll be gorgeous! Do you have a centerpiece you'd like to see us make? Share your ideas here!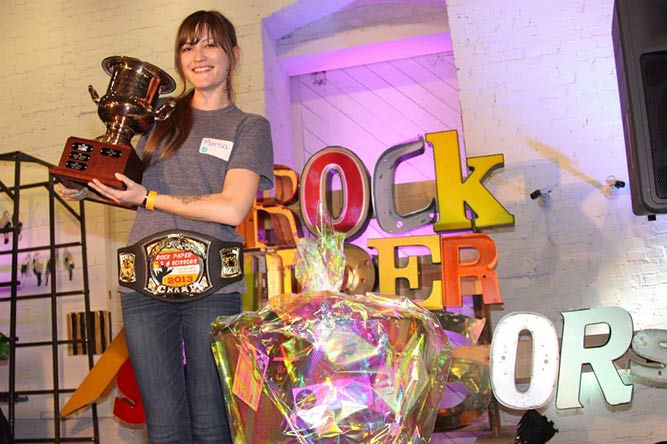 All work and no play? Never!
Next, I stopped by our beading room, which was the site of our in-house Rock, Paper, Scissors Tournament last month. I had a blast emcee'ing our little event, and our whole team got into the spirit, throwing down until we found our champion, Master Engraver, Marisa Stevens, who competed the following week at Missouri Bank in the Kansas City Crossroads District. Dozens of companies came out for a fun evening, but none could defeat Lauren's Hope! Marisa took home the gold for LH, winning a huge prize basket that included concert tickets, chocolates, tons of gift certificates, and a gold-tone #1 dog tag she had personally engraved as part of our contribution to the contest! For next year, we've suggested Rock, Paper, Scissors, Lizard, Spock. We're waiting to hear back.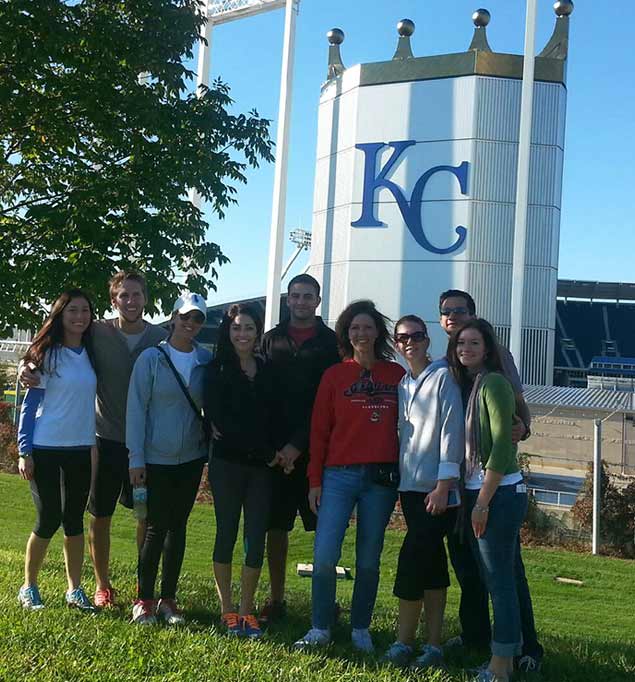 We're a club. We're a group. We're a TEAM!
Earlier this month, we hosted a booth at the Kansas City JDRF Walk To Cure Diabetes. We hired a super fun balloon lady to come make balloon animals, and some of our team members volunteered to paint faces! Several of us walked in support of T1D awareness, and we met lots of our fabulous local customers, many of whom took the time to stop by our booth and show us their Lauren's Hope bling!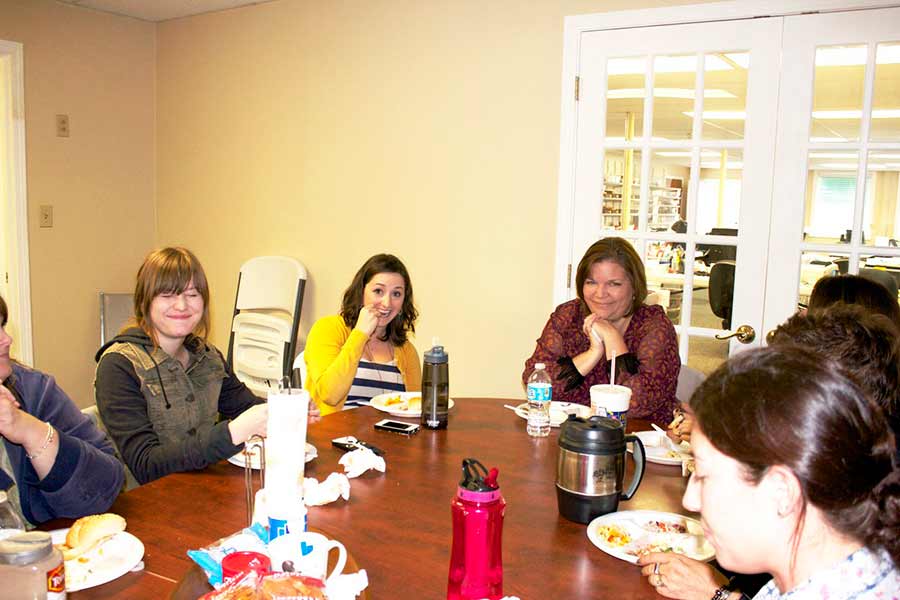 Once every month or so, our very own party-planning committee throws a BBQ, ice cream social, potluck luncheon, or other fun lunchtime diversion. We take an hour to gather, eat together, and play a game or two. This month, we played Halloween-themed Pictionary, with each department operating as a team, vying for the honor of having the Lauren's Hope trophy displayed in its office area until the next contest.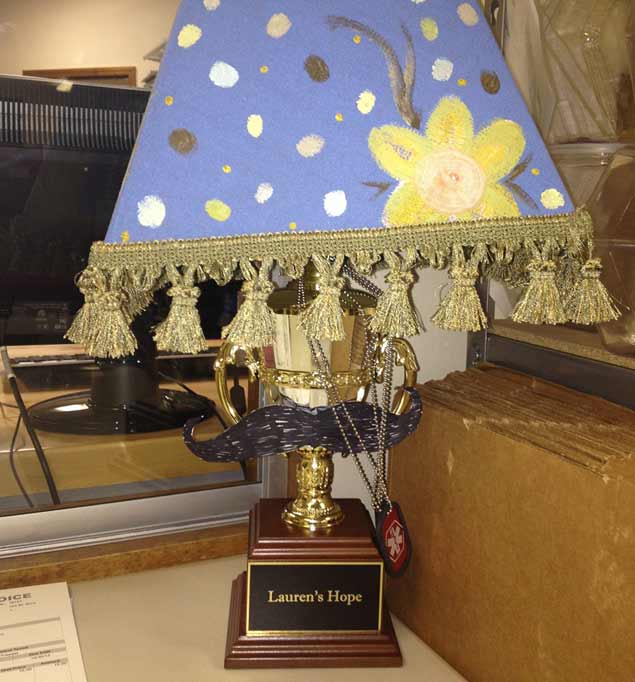 Marketing & Management played together and dominated Pictionary, only to have our trophy stolen in an office prank later that day. We followed a trail of clues the next morning and retrieved our prize from under the desk of one Quinn Mills, our Graphic Designer, who claims innocence and, in her defense, is part of the Marketing team. Then again, that's the perfect cover.
At the moment, our trophy keeps moving around the office, despite having been thoroughly disguised…
Back to work…
At Lauren's Hope, we take our work seriously, yet we always have a lot of fun. We've just wrapped up our 2014 catalog after putting loads of excellent, positive teamwork into all the planning, new product design and creation, photography, and graphics work that goes into a fantastic catalog. In fact…our first samples should be arriving from the printer today! Do you want a 2014 catalog? Let us know, and we'll send you one next month when they're officially released!
We're also gearing up to release some truly incredible new products and designs, and we're getting ready for some super fun contests in the next two months. Plus, we're working with some of your favorite guest bloggers to bring you the engaging content you expect … with a bit of holiday flair.
It's never boring here at Lauren's Hope! We're hard at work doing what we do best. What would you like us to write about next?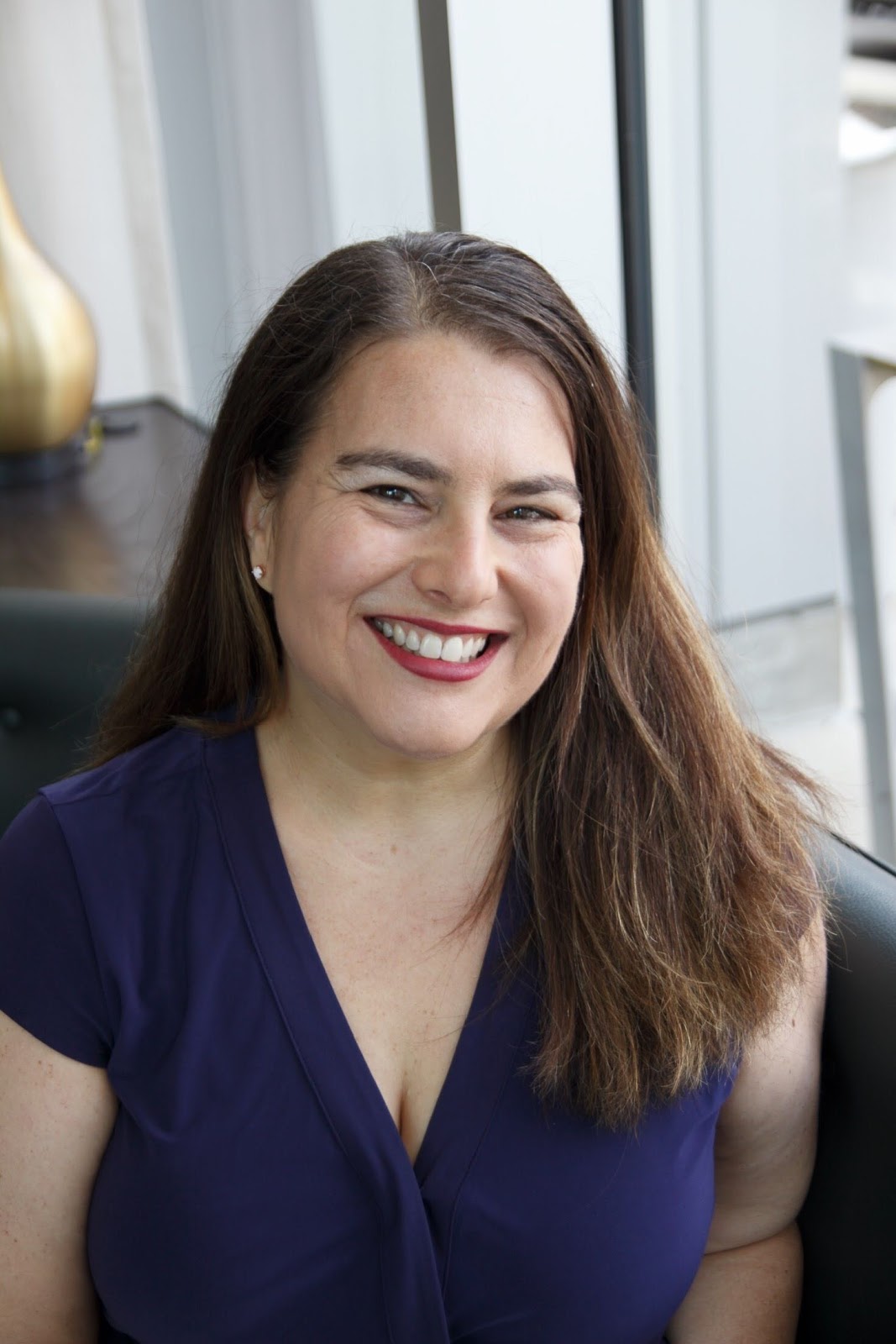 As Director of Sales, Marketing, and Business Development for Lauren's Hope, Tara Cohen is often the voice of Lauren's Hope. Whether she's writing the Lauren's Hope blog, crafting a marketing email, or describing a new product, Cohen brings a little personal touch to everything she creates.
Part of the LH team since 2012, Cohen has spent years learning about various medical conditions and what engravings are most helpful for each.
In addition to her years of experience at Lauren's Hope and all of the research she puts into writing for LH, Cohen draws on her own life experiences to bring a human touch to the LH blog.