Wow. Next week is Thanksgiving. And Hanukkah. And that's just four weeks before Christmas. If you feel like the holidays have snuck up on you this year, you are most definitely not alone. Thankfully, you've got some help over here at Lauren's Hope! We've put together the…
Handy Dandy 2013 Holiday Gift Guide From Lauren's Hope!
The Girly Girl: The girly girl is always pretty easy to shop for, whether she's 7 or 77. Check out our Swarovski crystal collection for some fun sparkle and our Fun & Funky options for super cute daily wear.
The Classy Lady: Our most elegant pieces of the year, hands down, are the absolutely gorgeous Filigree Cuff and the sterling silver Gardenia Bracelet. For the more refined and sophisticated woman in your life, either of these go-to pieces will quickly become jewelry box favorites.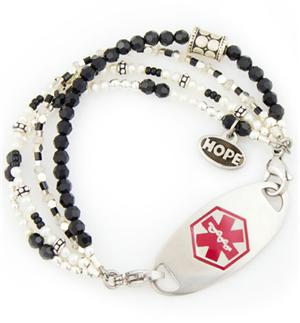 The Fashionista: For the ultimate fashionista, multi-strand pieces in gold tones and black are hot for the holidays. Our Blondie is a gorgeous multi-strand charm bracelet with custom dangles that pairs beautifully with our exclusive Two-Tone Oval Filigree medical ID tag. Glamming it up for those holiday season galas? Nothing tops the Ooh La La, a sparkling medical alert bracelet in jet black, silver, and pearl that pairs so fabulously with our custom-engraved Oval Filigree, Gardenia, or Silhouette medical ID tags.
The Outdoorsy One: For the person on your holiday list who is always off camping, hiking, hunting, fishing, riding ATVs, skydiving, bungee jumping, or otherwise being wildly outdoorsy, we recommend a stocked first aid kit, rechargeable batteries, and really sturdy medical ID jewelry. We have lightweight dog tags in pink and green camouflage, in addition to a large selection of other stainless steel and aluminum dog tags for men, women, and kids in a variety of colors and sizes.

The Soccer Star: For the rough and tumble kid who's always into a sport, we know medical ID jewelry can be a challenge. Although jewelry is usually prohibited during sporting events, coaches and officials make exceptions for medical IDs for obvious reasons, and we make medical alert jewelry that is waterproof, sweatproof, and safe to wear during sports activites. Check out our paracord medical alert bracelets along with our ActiveWear line of engravable silicone medical IDs for some easy-to-wear options.
The One Who's Always On The Go: One of the things many of our customers like best about Lauren's Hope medical ID jewelry is that so many of our medical alert bracelets are interchangeable, allowing them to swap out their bracelet strands to suit their mood, activity, or outfit. For some, however, life is just too busy to think about their medical alert jewelry every day. For the one who's always on the go, we recommend some go anywhere, wear anywhere styles that transition from work to play and day to evening effortlessly. For men, stainless steel medical ID jewelry fits the bill nicely, whether it's a cuff or a linked bracelet. For women, medical ID cuffs and stainless steel medical ID bracelets are also great day-to-evening options that offer stylish protection.
The Gadget Guru: For the "everything must be multi-purpose" person on your list, we humbly offer our paracord medical alert bracelets, which, in addition to bearing your recipient's medical alert information, offer the dual protection of providing a length of paracord wherever s/he goes. Our medical ID cuffs are also very popular with techies who enjoy clean lines, stainless steel, and efficiency of design.
The Runner: Many athletes, particularly those who train alone and outdoors, wear Lauren's Hope medical ID jewelry even if they don't have any medical conditions. They wear our jewelry as ICE (In Case of Emergency) IDs so that, in the event of an emergency, they are easily identifiable and their emergency contact information is easy to access, all without having to carry a wallet. All of our medical alert jewelry can function as an ICE ID, and we also have several colors of ICE-specific Dog Tags. Is there a caregiver on your list? If so, s/he may also benefit from wearing an ICE ID. Read more about ICE IDs for caregivers here.
The Traditionalist: Some folks just want a simple look that's easy to wear anywhere, any time. For the more traditional at heart, we have several great options. Check out the stainless steel medical ID jewelry sections for men, women, boys, and girls for lots of classic styles.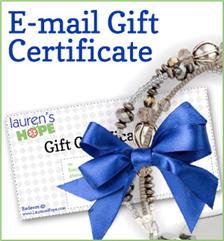 The One Who Always Exchanges Everything: Yes, there's one in our family, too. That's why we have Lauren's Hope Gift Certificates, available by snail mail and email for your convenience. We'll even include a cute little gift card!
The Lauren's Hope Fan: Does someone in your family already wear Lauren's Hope medical ID jewelry but you don't know what s/he already has? Not sure what size to order? Give us a call at 1.800.360.8680. We are here Monday through Friday, 8 a.m. to 4:30 p.m. Central time, and we are glad to help you find the right product and the right size for everyone on your list.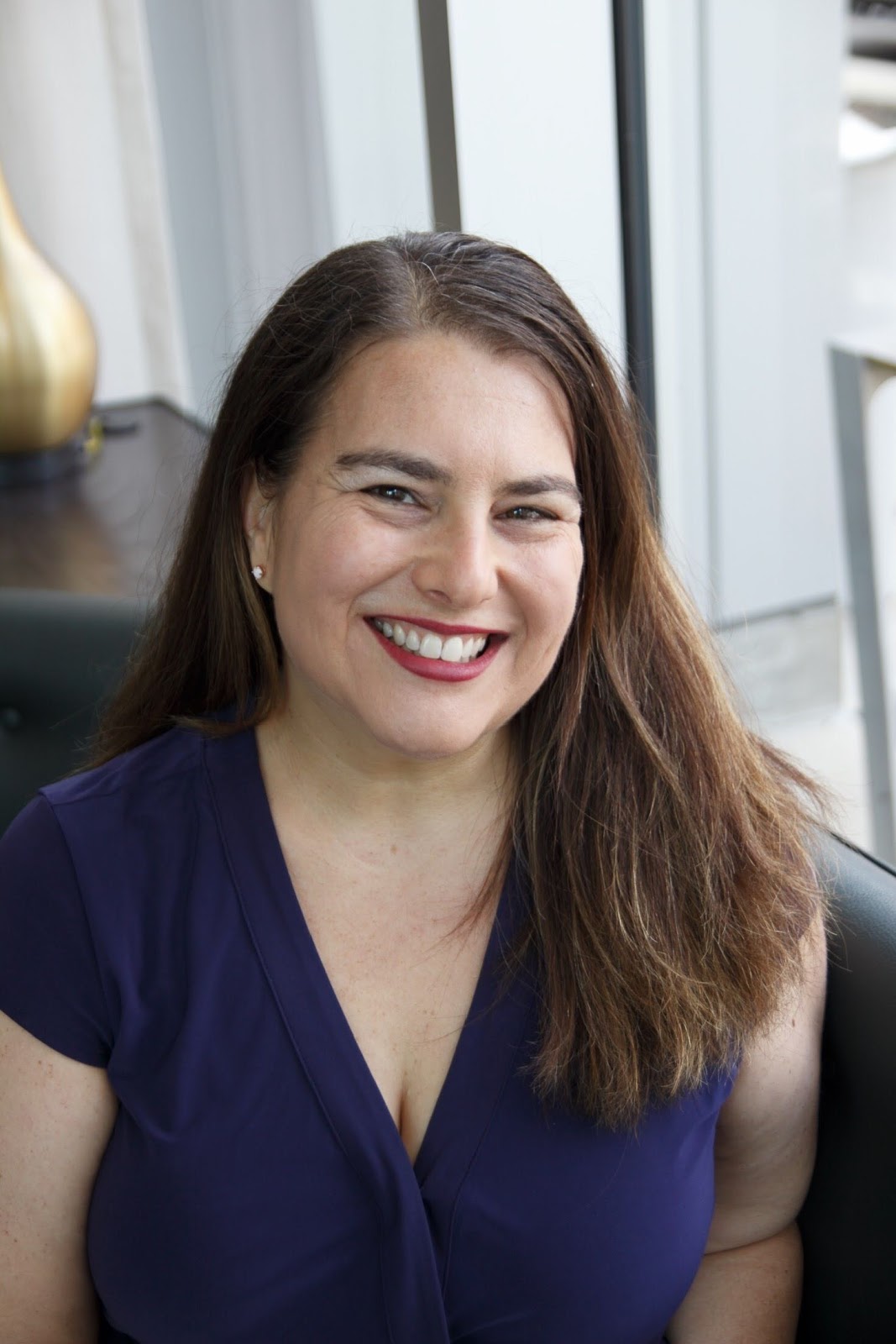 As Director of Sales, Marketing, and Business Development for Lauren's Hope, Tara Cohen is often the voice of Lauren's Hope. Whether she's writing the Lauren's Hope blog, crafting a marketing email, or describing a new product, Cohen brings a little personal touch to everything she creates.
Part of the LH team since 2012, Cohen has spent years learning about various medical conditions and what engravings are most helpful for each.
In addition to her years of experience at Lauren's Hope and all of the research she puts into writing for LH, Cohen draws on her own life experiences to bring a human touch to the LH blog.