Thank you for visiting! This give-away has ended.Please check back soon.
All week long, we've been talking, posting, tweeting, and sharing about World Diabetes Day, which was Thursday, November 14. To wrap up this special week and continue our Diabetes Awareness Month efforts, we've asked one of our favorite authors to join us for Free Stuff Friday: Scott Benner of the blog Arden's Day and the award-winning memoir, Life Is Short, Laundry Is Eternal: Confessions of a Stay-At-Home Dad. Check out the end of this post for entry instructions. TWO LUCKY WINNERS WILL RECEIVE A $50 LAUREN'S HOPE GIFT CERTIFICATE AND A SIGNED COPY OF SCOTT'S BOOK!
Yesterday, Scott tweeted and posted on Facebook all day in a #DayofDiabetes, helping raise awareness of #T1D by sharing every diabetes-related moment in his (and Arden's) day. You can see the posts on his Facebook page or by checking him out on Twitter. Today, however, Scott turns his thoughts toward Thanksgiving in a guest post for us. We think it's so good, you'll want seconds.
Here's a little tidbit that I've literally never told anyone, ever. When I see a turkey, I hear the Sesame Street character Snuffleupagus in my head. He says, "Buuurrrd." Not a huge revelation perhaps, but it's weird enough that it shouldn't be shared. In the past, as the father of a child with type I diabetes, I've conjured other words while preparing Thanksgiving dinner. Those words were R rated and not appropriate for this blog post. These inappropriate words would pop into my head as I tried to imagine how many carbohydrates were in a scoop of mashed potatoes, homemade stuffing, dinner rolls, fruit, gravy and all the rest of the seemingly unquantifiable holiday treats that cover every inch of counter top in my kitchen.
I say in the past because I was finally able to get out of my own head last year and find a way to give my daughter Arden insulin on those long, food-heavy holidays without making myself crazy or causing Arden to feel like a science experiment.
I think I will call the result of my revelation, Snuffleupabolus.
Could I measure everything that Arden eats on Thanksgiving? I could. But I'm cooking and cleaning, while socializing with family, trying to sneak a look at a football score and balancing the preparation times of more dishes than I normally prepare in a week. I've tried unsuccessfully in the past to count each morsel, but too often the results were uneven. I found that putting in so much effort and care without achieving the desired result to be defeating, and the end of the day brought blood glucose results that made me wish that we skipped Thanksgiving.
All of the day's tasks are secondary to keeping my daughter's blood glucose in range. Too low, too high, too inconstant. Each possibility comes with its own physical punishment for my sweet girl. I bet that you know what I want more than a golden brown buuurrrd, perfect stuffing or a well placed table. I want Arden to enjoy her holiday with minimal diabetes interaction or the unpleasant feelings that come with riding the diabetes roller coaster. The enemy of that desire, especially on Thanksgiving, is the difficult to count mixture of complex and simple carbs that tempt at every turn.
During the day we employ a cadre of slick diabetes moves. Increased temp basal rates to combat snacking, pre boluses to help get ahead of carb-heavy meals, and we lean heavily on Arden's DexCom CGM for guidance (If you don't have a CGM, frequent testing can produce similar data). But when that meal plate comes with its potatoes steaming and stuffing so plentiful that covers Arden's slice of buuurrrd – I Snuffleupabolus. I do my best to guess at the carbs, but honesty, Arden's belly only holds so much food. So if my estimate doesn't match the insulin amount of the largest meal that I've seen her eat in recent history, I increase the bolus to match that number. Likewise, if the suggested amount of insulin is greater than the largest recent meal, I decrease the insulin. The odds that Arden won't eat much more than on a normal day are pretty good. Thanksgiving or not, that little kid can only eat so much food and I've found that historically most of her large meals need a similar amount of insulin. There is nothing scientific about this method, and I only whip it out on days like Thanksgiving… but I'm getting good results.
After the malay, I watch Arden's CGM closely and test, we aggressively tend to high numbers and treat lows with pie and other desserts. The only real time-sensitive planning that I do around food? I like to pre bolus the main course 15-20 minutes before it's served (DexCom admittedly makes that easier) and I make sure that dessert is finished and the eating frenzy is over, three hours before bedtime. I want Arden's active insulin to be finished before bed so that decisions can be made about overnight care from a fresh perspective. This is something that I strive for everyday but is extra important on days that contained high amounts of exercise, stress or eating. Thanksgiving day contains all three of those variables in our house, as I'm sure it does in yours.
I hope that your family has a wonderful Thanksgiving, that your home is warm and full of good friends, loving family and one Snuffleupabolus that allows you to enjoy it all with a light heart.
buuurrrd
Scott Benner is the author of the award-winning memoir,

Life Is Short, Laundry Is Eternal: Confessions of a Stay-At-Home Dad

, and a

type I diabetes caregiving blogger

who people think sounds like actor Vince Vaughn. He is not a healthcare professional and does not pretend to be one. He's simply the father of a child with type I diabetes who hopes that, through his experiences, yours get a little easier. Nothing that you read here constitutes advice (Except that you should pick up his extremely well received book). Always consult with a healthcare professional before making changes to a healthcare plan.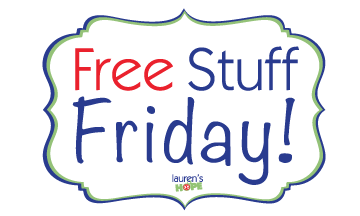 And now … it's time for FREE STUFF FRIDAY! Two lucky winners will each receive a $50 Lauren's Hope gift certificate AND a signed copy of Scott's fantastic book! To enter, please do one of the following:
1. Share a tip that helps you navigate and enjoy a hectic holiday like Thanksgiving when managing a chronic health condition (yours or a loved one's).
2. Share a recipe you love for the holidays!
That's all, folks! We'll announce the winner over on Facebook on Monday, November 18th, and the contest is open through midnight, Sunday night, November 17th.
And the winners are…
Leigh Fickling and Christa Whisenant
Congratulations, ladies! Please email tara@laurenshope.com by close of business Wednesday to claim your $50 gift certificates AND your autographed copies of Scott's fab book!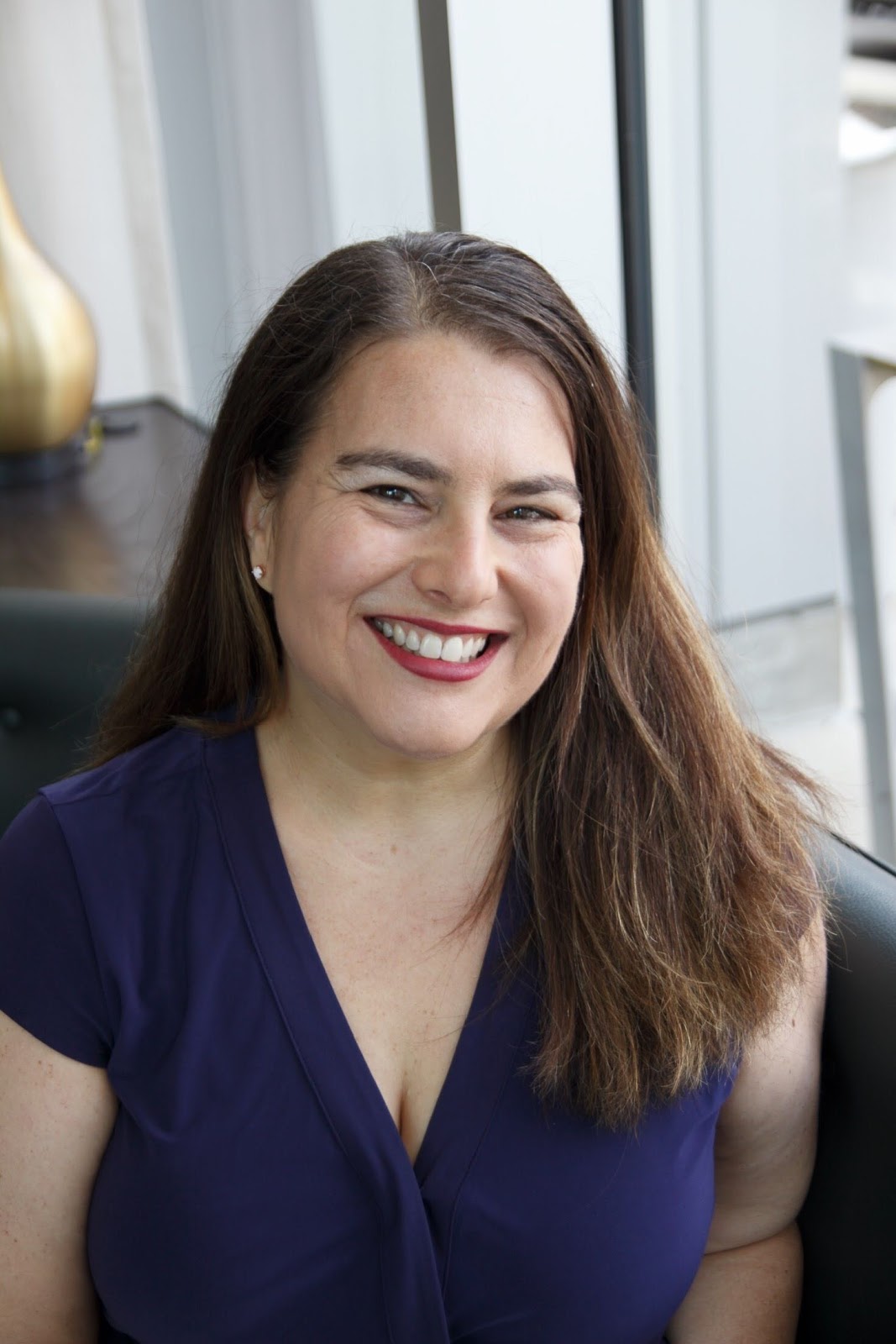 As Director of Sales, Marketing, and Business Development for Lauren's Hope, Tara Cohen is often the voice of Lauren's Hope. Whether she's writing the Lauren's Hope blog, crafting a marketing email, or describing a new product, Cohen brings a little personal touch to everything she creates.
Part of the LH team since 2012, Cohen has spent years learning about various medical conditions and what engravings are most helpful for each.
In addition to her years of experience at Lauren's Hope and all of the research she puts into writing for LH, Cohen draws on her own life experiences to bring a human touch to the LH blog.