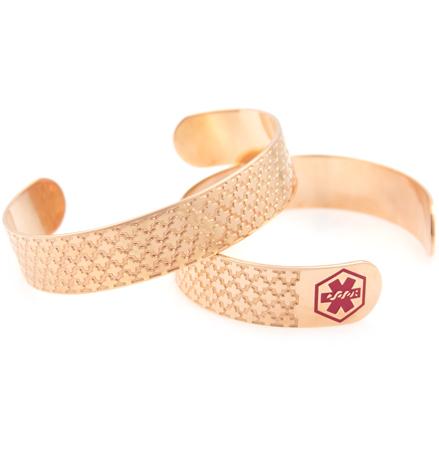 Rose gold made a big comeback in 2013, appearing in fabulously designed rings, watches, earrings, necklaces, bracelets, and yes, even medical alert jewelry. Here at Lauren's Hope, we introduced several new rose gold toned medical ID pieces this year, capping it off with our exclusive Rosie cuff. Rosie combines the style and functionality of a stainless steel medical ID cuff with the beauty of rose gold so your medical ID can do its job while still pairing perfectly with your other favorite jewelry pieces.
Also new in our lineup: the rose gold medical ID tag. Adding a little on-trend oomph to your beaded medical ID bracelet strands with a new tag is a fun and easy way to update your look! Of course, we also added the Rose Tone Love Links bracelet, a two-toned bracelet with a traditional closure (non-interchangeable). Of course, we still also carry our gorgeous Rose Tone Charming medical alert bracelet, featuring a stylish, engravable heart charm. And our Rose Tone Open Heart is a top pick for people who want a delicate, trendy look with the durability of stainless steel.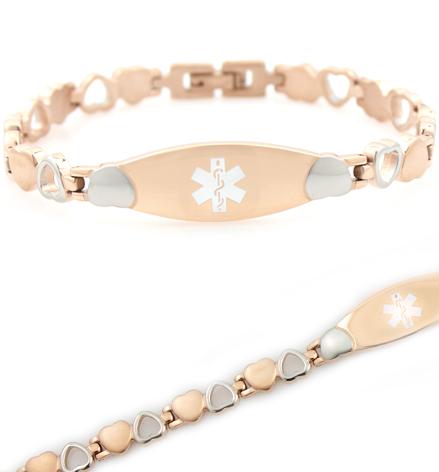 People ask us why we don't use true rose gold in our rose tone designs, and it's a great question. First, many people are allergic to gold, including rose gold, and we work to be as allergy friendly as possible. Second, gold is a much softer metal than stainless steel, so it is easier to dent and scratch. Because medical ID bracelets often take a lot of wear and contact, stainless steel is a more durable choice. Lastly, using a plating to get that gorgeous rose gold color is much more affordable, allowing us to keep our prices lower for our customers than if we were using actual gold.
Rose gold pairs beautifully with sterling silver, platinum, white gold, stainless steel, and a variety of gemstones. It's easy to dress up or down, and is appropriate for work, play, day, or evening. Plus, our rose gold plating is waterproof and sweatproof, so you can wear it all day every day.
Do you have a favorite type of jewelry to pair with your rose gold pieces? We would love to hear your style suggestions!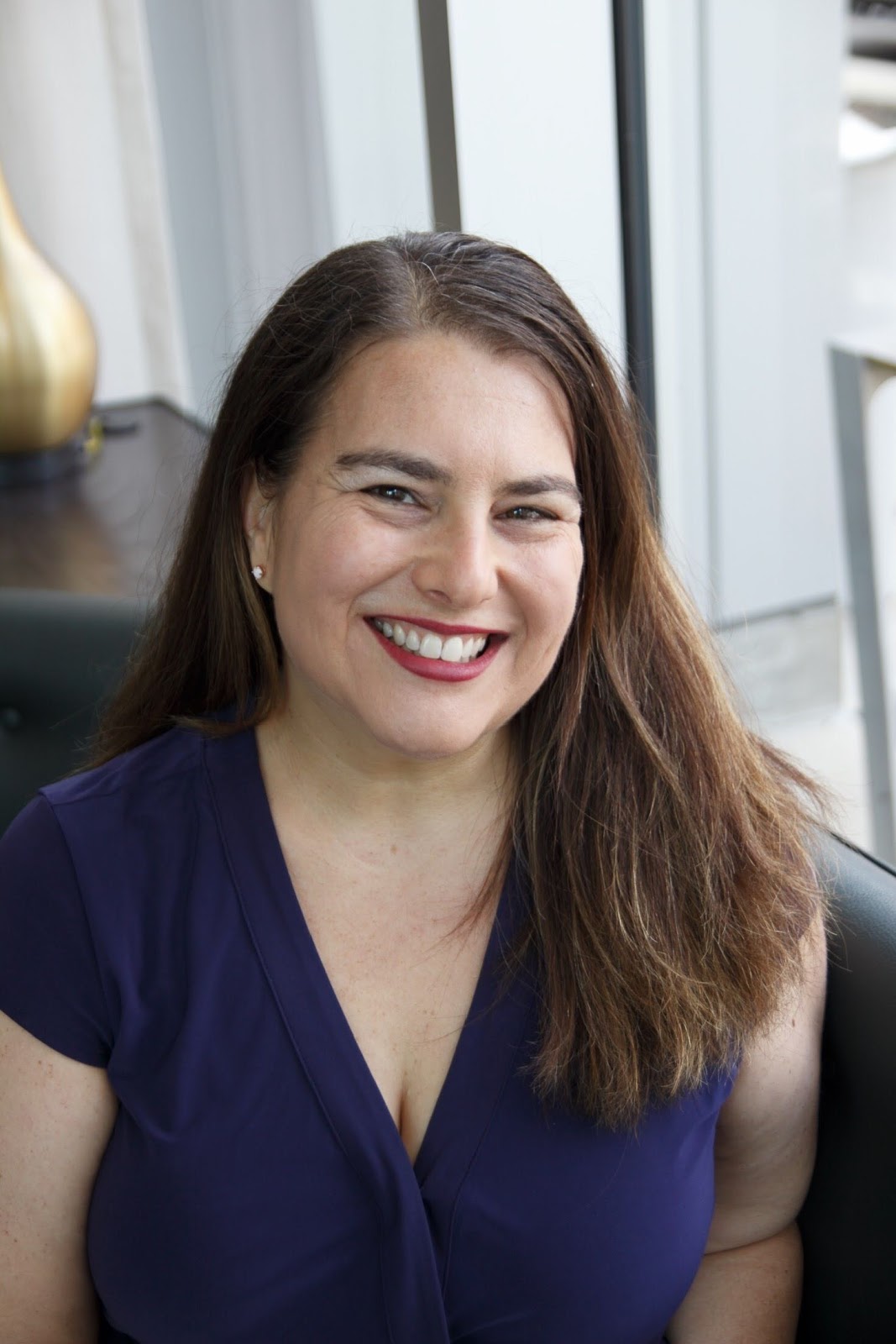 As Director of Sales, Marketing, and Business Development for Lauren's Hope, Tara Cohen is often the voice of Lauren's Hope. Whether she's writing the Lauren's Hope blog, crafting a marketing email, or describing a new product, Cohen brings a little personal touch to everything she creates.
Part of the LH team since 2012, Cohen has spent years learning about various medical conditions and what engravings are most helpful for each.
In addition to her years of experience at Lauren's Hope and all of the research she puts into writing for LH, Cohen draws on her own life experiences to bring a human touch to the LH blog.