Several years ago, my hair had gotten pretty long. Mid-back, get-caught-between-my-back-and-the-chair, tie-it-in-a-knot, long. It was time for a change, and I figured I would take off a few inches. Then I heard about Locks of Love, a nonprofit organization that makes real-hair wigs for children who need them. At the time, Locks of Love required 11 inches of hair in order to make a donation (now only 10″!). So I walked into the salon, sat down, pulled my hair into a ponytail, and gave them thirteen. It was freeing and gratifying. I felt lit up inside at being able to give this gift, and I got a great haircut at the same time.
A few years later, my hair had inched back down, and my friend Dianne lost hers to cancer. I didn't quite have 11 inches to give, but Pantene's Beautiful Lengths program, which makes real-hair wigs for women with cancer, only needed 8″. I sent them 10″ in Dianne's honor, and I posted pictures to Facebook, letting my friends know about this great program and, in the process, trying to raise some awareness of the issue of lung cancer in never-smokers, which is growing in prevalence. My friend, Dianne, died one year later to the day, and I shared her story here on the Lauren's Hope blog a few months later.
When another friend emailed recently, reaching out for support after learning she may have thyroid cancer, I found myself wishing there were more I could do for her. But, living across the country, I knew my options were pretty limited. At the same time, my hair was, once again, getting a little long. Until I sat down at the salon Saturday, long overdue for a trim, I hadn't really decided. But as I was waiting for my stylist, I saw women leaving with that "salon fresh" bounce in their steps, that little lift that nothing but a great new style can give. And I thought to myself, I can give that gift. I can do that.
So I asked the stylist how short I'd have to go to donate. Her answer? "Pretty short." Not giving myself time to chicken out, I said, "Do it." And we did.
Before… After…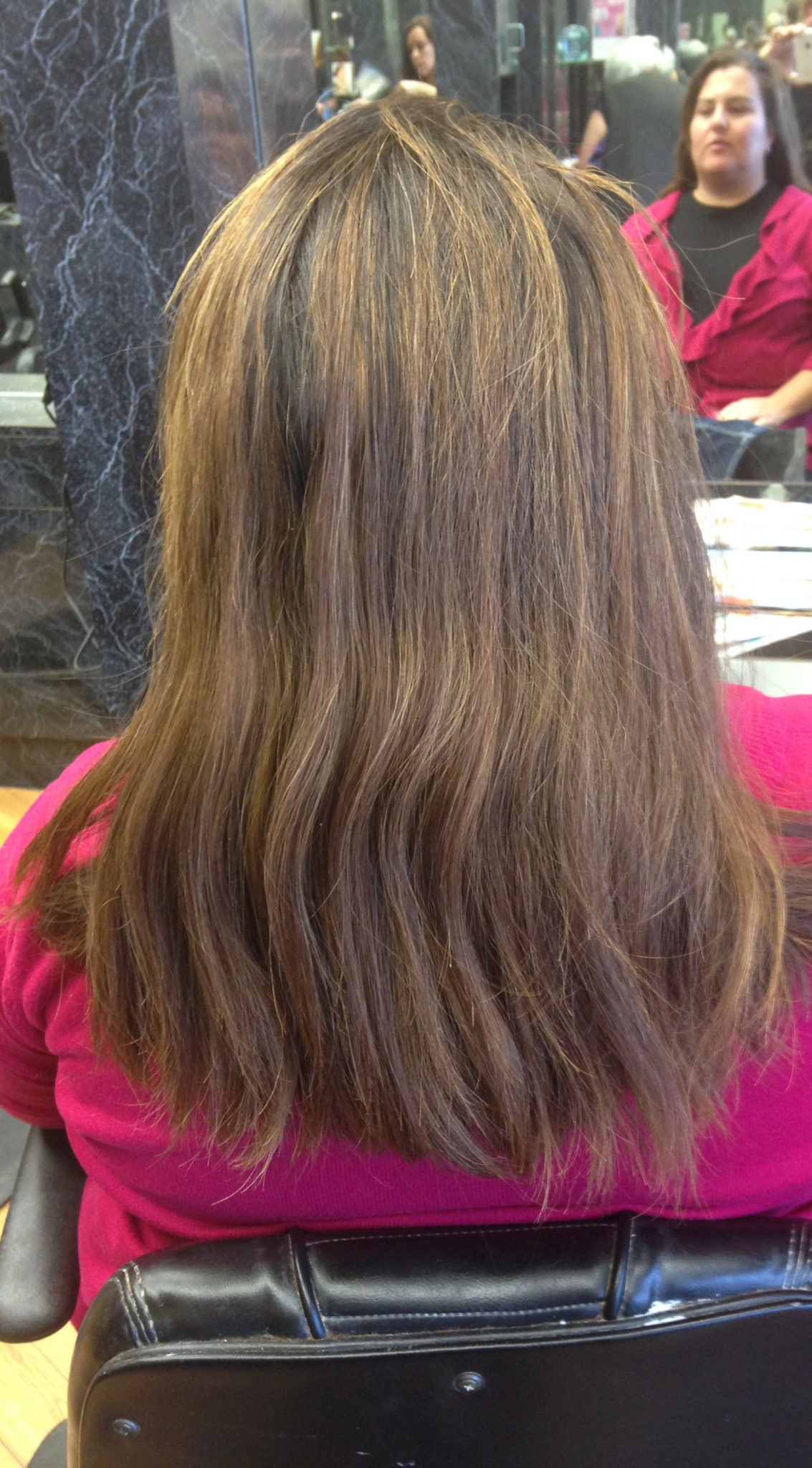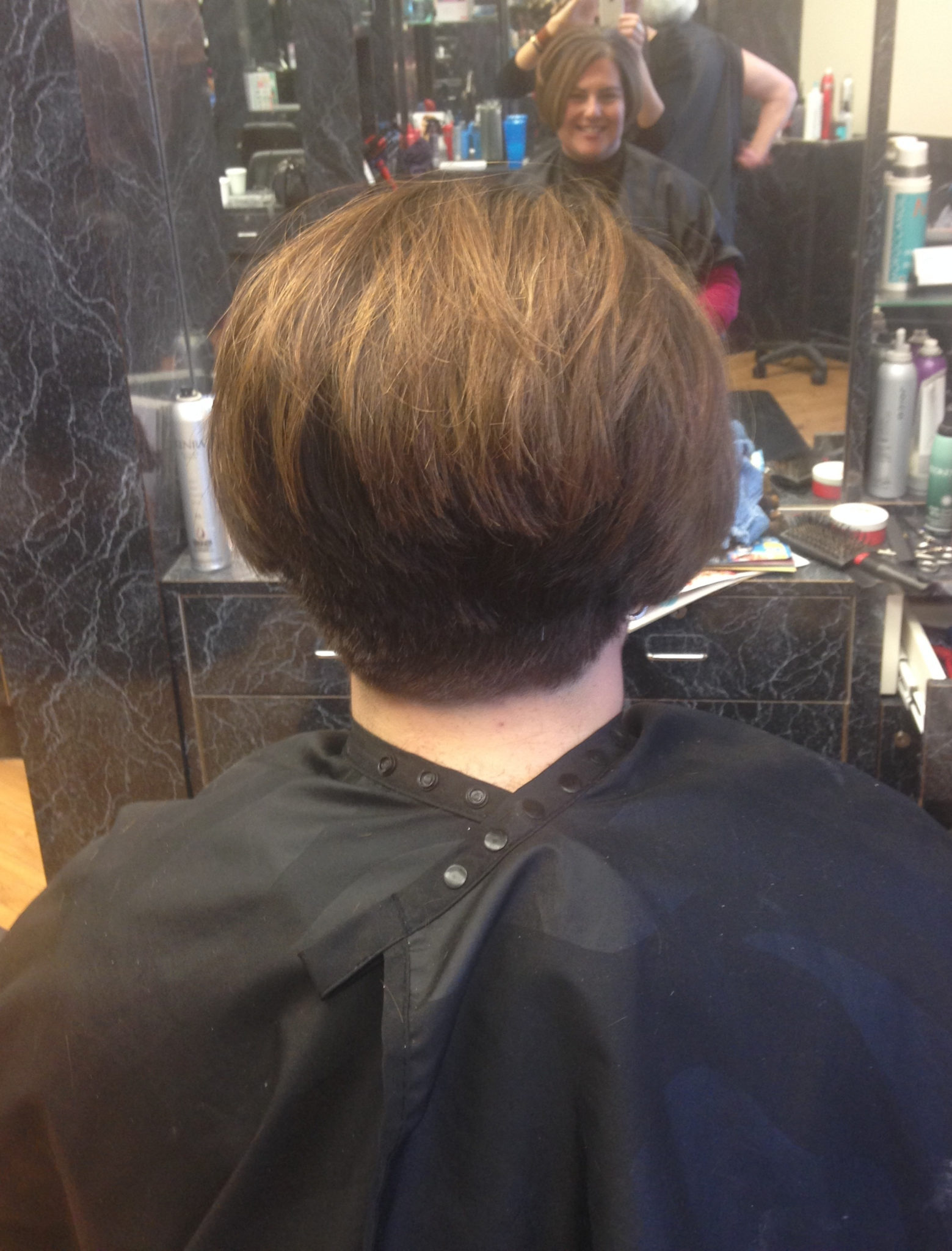 Yeah. It's short. And it's super cute. I posted my pre- and post-cut pics to Facebook, and tagged my friend as a surprise, letting her know that this was for her. She felt loved and supported, which was really my goal. But donating hair goes beyond that. It goes beyond my friend getting a boost or me feeling grateful to have found a way to raise awareness or do a good deed. Because all of this happened before I even sent in my hair. Now the big thing happens. Now PRETTY happens. Now, a woman who has lost her hair during cancer treatment can have a real-hair wig she can wear, and she can hopefully feel more a bit more like her usual self. A bit normal. A bit pretty. And that, that's the most beautiful part of all.
It reminds me a lot of what we do here at Lauren's Hope. We take something, medical alert jewelry, that can be boring and just kind of "blah," and we change it from something people have to wear into something they get to wear. Having a real-hair, high quality wig when you've lost your hair to chemo or another treatment or diagnosis really does matter.
Have you ever donated your hair or benefited from such a donation? We want to hear your story!
*Plus, I got to laugh when the girls in the office did double-takes this morning. Win-Win!
For more information about donating your hair, please visit Locks of Love and Pantene for more information. Lauren's Hope is not affiliated with these two outstanding programs, but in my experience, they're both great to work with.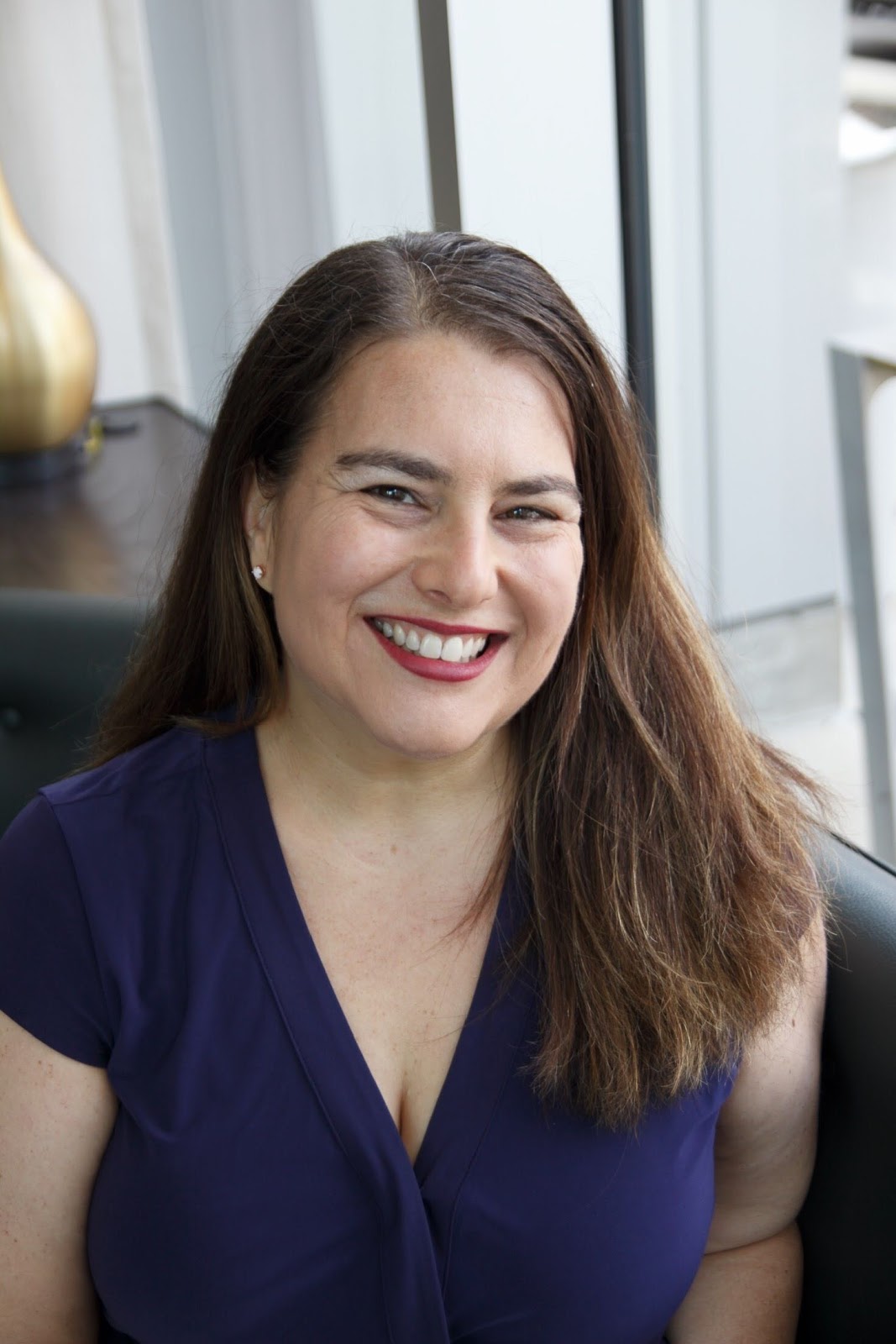 As Director of Sales, Marketing, and Business Development for Lauren's Hope, Tara Cohen is often the voice of Lauren's Hope. Whether she's writing the Lauren's Hope blog, crafting a marketing email, or describing a new product, Cohen brings a little personal touch to everything she creates.
Part of the LH team since 2012, Cohen has spent years learning about various medical conditions and what engravings are most helpful for each.
In addition to her years of experience at Lauren's Hope and all of the research she puts into writing for LH, Cohen draws on her own life experiences to bring a human touch to the LH blog.