February is National Senior Independence Month! Independence is an incredibly important issue for families who have seniors who live at home with them. Senior independence is key to establishing the comfort and confidence Seniors long for, but it can be difficult to maintain for seniors who have difficult living circumstances.
National Senior Independence Month brings these issues to light. Senior Independence Month is a great reminder for families to closely examine the living circumstances of the Seniors in their lives and to help make them more convenient, safe and more comfortable.

There are quite a few things to look into when you're helping to make life easier for the Senior in your life. Some things to look at are:
Are walkways and open spaces wide enough to walk through?
Are these walkways and open spaces free of obstructions?
Is there open access to important areas like the refrigerator, cabinets, drawers and shelving?
Are important items on lower shelves for easier access?
Can these necessary daily supplies be accessed without help?
Can doors and faucets be easily operated?
Are there handrails and non-slip mats in the bathrooms?
Flowing exercises like tai chi and yoga are great for maintaining balance and joint flexibility, and mild strength training helps keep muscles and bones strong.
Walking is one of the easiest exercises, and it comes with many benefits, like improved balance, strength and endurance.
Medical IDs are another great way for Seniors to maintain their independence. Medical alert jewelry offers peace of mind for not just those who wear them, but also for those who serve as caregivers. Important medical information and in case of emergency phone numbers are vital information for Medical IDs.
Although it is important that those with medical conditions wear medical IDs, caregivers should also wear medical IDs. In the event that a caregiver isn't able to advocate for the person in his or her care, a medical ID can alert emergency personnel of your loved one who needs attention. Medical IDs are there to help speak for you when you can't.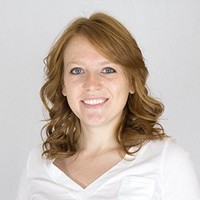 As UX/UI Designer and Website Manager for Lauren's Hope, Brittany Raum wears a lot of hats. Wearing her UX/UI Designer hat, Brittany creates positive customer experiences on the website by creating and implementing a blend of functional design that helps each visitor more easily find their way to the right products and information. Her Website Manager hat is no less integral to the customer experience. In that role, Raum is involved in strategy, analytics, troubleshooting, and a wide array of tech-driven projects. She collaborates with every part of the Lauren's Hope team, always looking for ways to better serve our customers.