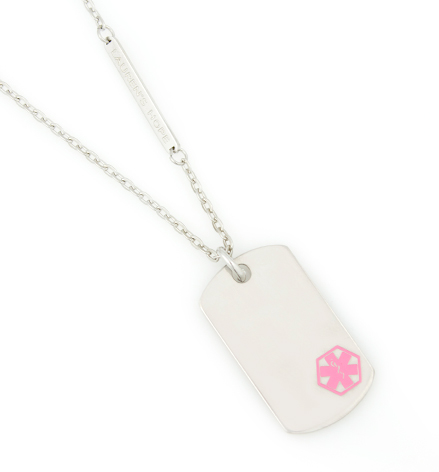 Last month, a customer contacted us here at Lauren's Hope, looking for a solution to her medical alert jewelry challenge: she has very petite wrists and felt most medical ID bracelets were just too large for her taste. Shelley, 32, a state government employee in Nebraska, explains, "I believe it's very important in the event of a medical emergency that I have some piece of identifying information on me, especially if I'm unable to speak up for myself. A piece of ID jewelry could potentially be life-saving [because] I have a medication allergy, a food allergy and wear a piece of durable medical equipment daily to manage a chronic health condition."
After purchasing two medical alert bracelets and not finding exactly what she was looking for, Shelley reached out to Lauren's Hope via social media for some ideas. "I corresponded with Tara through Facebook; who helped me pick out what is now called the Uptown Mini Medical ID Dog Tag. Not only is it super sleek and stylish, it goes with absolutely everything I own. It also fits a ton of medical information too, which I absolutely love. It's also super comfortable, and it's not blaringly obvious I'm wearing a piece of medical jewelry. I now own the tag in two different colors, with an assortment of chains lengths so I can accommodate any neckline."
Helping Shelley find just the right type and design of medical ID jewelry was a pleasure, and it's something we enjoy doing daily here at LH. In fact, you may have noticed that Shelley said the necklace she chose is, "…now called the Uptown Mini Medical ID Dog Tag." That's because when Shelley decided on our Mini Medical ID Dog Tag, she wanted a sleeker, more feminine look, than the ball chain necklace. We made special a Mini Medical ID Dog Tag for Shelley with our Lauren's Hope branded designer chain, and we loved it so much that it's now an offered product on the site! You can see all of them here.
Shelley wasn't just shopping for herself, though. Her friend, Susan, 59, also needed some medical alert jewelry, and we were only too pleased to help Susan as well.
"I'll be honest, there is some hideous ID jewelry out there. But I love that LH offers a multitude of stylish options for all ages, lifestyles, and budgets. The impeccable customer service, friendliness, and true desire to help customers pick the right piece of jewelry to incorporate into their lifestyle." Shelley Ball
Susan, an Administrative Assistant in Nebraska, ended up ordering an Uptown Mini as well, and now the pair wear matching medical IDs! "I think everyone with a severe food allergy should wear an ID bracelet. In an emergency, people are not thinking clearly and this helps clear up any problem. If I couldn't tell someone I had a problem, hopefully when they saw the ID it would trigger someone to check it out."
We had a blast working with Shelley and Susan! They had so much to say about Lauren's Hope that there's even more below! Do you have a story to share with us? Would you like to be featured on the Lauren's Hope blog? We want to hear from you!
Shelley's Thoughts
What would you like our readers to know about Lauren's Hope? 
LH is THE place to go to if you're looking for stylish, attractive, and durable medical ID jewelry. And you will be treated right, the customer service and experience LH offers is so hard to find these days. My necklaces are stainless steel, and I love knowing I'm going to be able to enjoy them for years to come. Also, look into blackfilling your engraving- it's truly a fantastic option LH offers!
What would you like our readers to know about you?
It might be very difficult to live with a medical condition, but I cannot stress enough how important it is to wear a piece of medical ID jewelry. Please, make it a part of your daily life. In my personal experience, treating myself to a piece of beautiful and durable ID jewelry not only makes me feel special, but I have piece of mind knowing that in the event of an emergency, I've got my necklace on and it can speak on my behalf if I can't. Having a medical condition doesn't have to limit you! Be happy, and treat yourself to something special once in a while. You deserve it.
Susan's Thoughts
What would you like our readers to know about Lauren's Hope?
They have beautiful jewelry that could save your life. It's reasonably priced and you could get several different types of looks.
What would you like our readers to know about you?
I put off getting my ID bracelet because they all looked like it came out of a hospital. Lauren's Hope makes it fun to wear and it serves a good purpose also.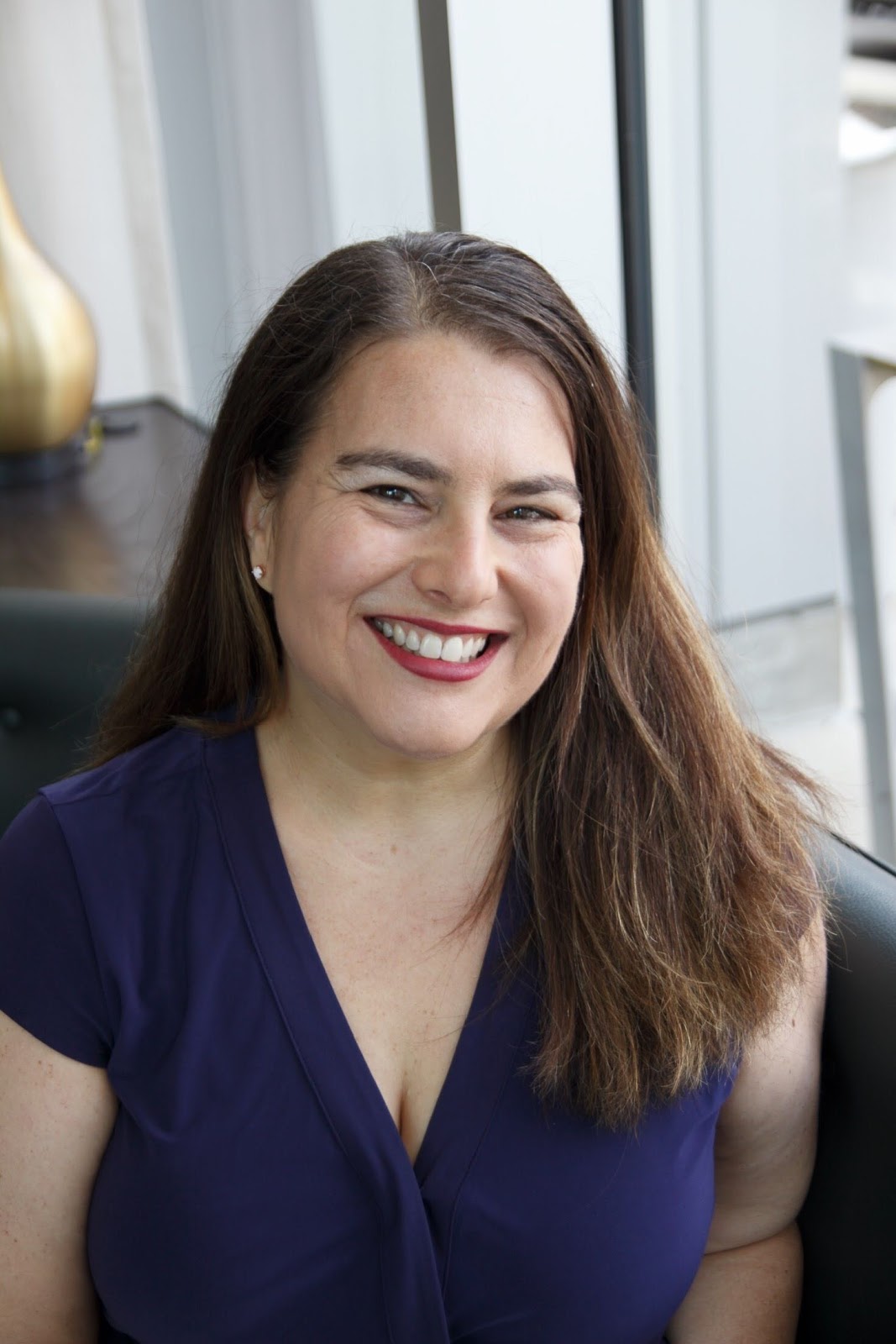 As Director of Sales, Marketing, and Business Development for Lauren's Hope, Tara Cohen is often the voice of Lauren's Hope. Whether she's writing the Lauren's Hope blog, crafting a marketing email, or describing a new product, Cohen brings a little personal touch to everything she creates.
Part of the LH team since 2012, Cohen has spent years learning about various medical conditions and what engravings are most helpful for each.
In addition to her years of experience at Lauren's Hope and all of the research she puts into writing for LH, Cohen draws on her own life experiences to bring a human touch to the LH blog.