On World Health Day, the World Health Organization draws attention to a public health problem of global proportions. This year, the theme for World Health Day is vector-borne diseases.
What is a vector-borne disease?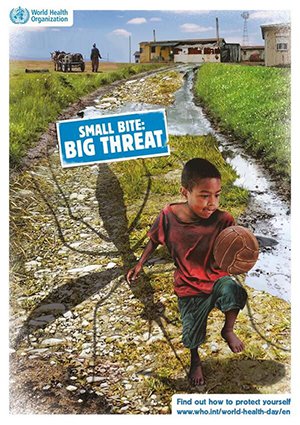 A vector-borne disease is a disease that results from an infection transmitted to humans and other animals by blood-feeding anthropods, like mosquitoes, ticks, and fleas. Examples of vector-borne diseases include Dengue Fever, viral encephalitis, Lyme disease, and malaria.
More than one-half the world's population is at risk for these vector-borne diseases, which also include leishmaniasis and yellow fever. The poorest people in the world are the most affected by these illnesses. Environmental change and the rapid and increased movement of people and goods around the world means that the risks are now much more widespread.
How prevalent are these diseases in 2014?
The discovery of synthetic insecticides in the 1940s was a major breakthrough for the control of vector-borne diseases like malaria. Large-scale indoor spraying programs throughout the 1950s and 1960s considerably helped to get many of the major vector-borne diseases under control.
By the late 1960s, many of those vector-borne diseases (with the exception of malaria in Africa) weren't considered a primary public health issue. As a result of this decline, control programs lapsed and resources dwindled, resulting in a sharp reduction in entomologists and specialists in vector control from public health programs.
Within the last 2 decades, some vector-borne diseases have re-emerged or spread to new parts of the world. Traditionally regarded as a problem for countries in tropical settings, vector-borne diseases pose an increasing threat to global public health, both in terms of the number of people affected and their ability to spread.
Fighting vector-borne diseases requires renewed momentum on a global scale- from global public health agencies, between countries and within regions, across government sectors, at all levels of government, and within communities and households.
What are the objectives of World Health Day 2014?
This year's campaign aims to raise awareness about the threat posed by vectors and vector-borne diseases. Since these vector-borne diseases are preventable, 2014's World Health Day also aims to stimulate families and communities to take action and protect themselves.
The WHO aims to help families living in these prone areas learn more about how they can protect themselves. It also wants to help travelers learn more about how to protect themselves when traveling to areas where vectors and vector-borne diseases are a major health threat.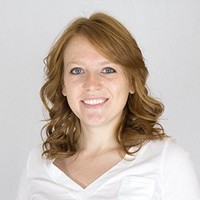 As UX/UI Designer and Website Manager for Lauren's Hope, Brittany Raum wears a lot of hats. Wearing her UX/UI Designer hat, Brittany creates positive customer experiences on the website by creating and implementing a blend of functional design that helps each visitor more easily find their way to the right products and information. Her Website Manager hat is no less integral to the customer experience. In that role, Raum is involved in strategy, analytics, troubleshooting, and a wide array of tech-driven projects. She collaborates with every part of the Lauren's Hope team, always looking for ways to better serve our customers.