We all come across situations that can make daily life a challenge. Whether that's a car that chooses not to start or a life-altering medical diagnosis, we all have situations in life that need to be overcome, no matter how big or small. To Federal Employee and Kansas City native Carla Cona, being hearing impaired is just another one of those daily challenges.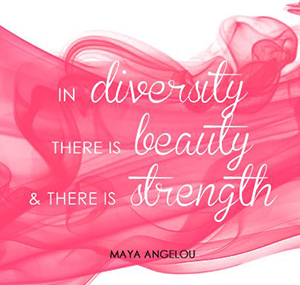 Carla was born with Nerve Deafness, a type of deafness that's caused by damage to the tiny hair cells (nerve endings) that change sounds to electric signals. Although Carla has been 70% deaf since birth, her hearing wasn't tested until she was in the 1st grade, and by then, she says, it was way too late.
During Carla's formative years she was treated differently because she simply couldn't hear, and since it was all she'd known her entire life, Carla has learned to adapt. Instead of learning to sign and relying on it as a means of communication, she learned to read lips and body language queues instead. This led to even more interesting challenges in the workplace.
Carla began working as a Tax Examiner for the IRS about four years ago and struggled with training. Since Carla made the personal decision not to tell her coworkers that she's deaf, even the simplest interactions have been difficult at times.
"When people would walk up behind me while I sat in my work area, I couldn't see them," Cona explains, "and they'd talk to me, and when I wouldn't answer, it's pretty obvious to see why I came off as a snob."
Things continued like this until Carla's Manager saw her ability to train others about diversity in the workplace. During her diversity training sessions, Carla likes to ask that her audience put in earplugs to see what life is like when you're hearing impaired. For her creative and effective diversity training, Carla was nominated for DEEOAC Employee of the Year.
She was the unanimous choice.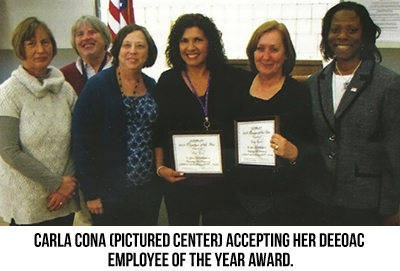 Carla says this was the "shot of confidence" she needed.
Carla's hard work continued to gain her attention. A few weeks later, she was notified that she was being nominated for a Samuel J. Heyman Service to America Medal (Sammy), the top award for Federal Employees. In fact, the Sammies are often referred to as the Oscars for Federal Employees.
Between 300 and 400 Federal Employees are nominated every year in nine categories, and only one nominee in each category wins. Official nominees are announced in late April/early May for the top employees in their professions.
Carla has found what works well for her and has continued her effort to educate others about diversity in the workplace. She continues to succeed every day despite her challenges. How have you overcome the challenges of a disability or chronic health condition? We want to hear from you!
Do you have a hearing impairment?
For those with hearing impairments or cochlear implants, medical alert jewelry is a daily essential. It's vital that first responders know of a hearing impairment in the event of an emergency because if you are hearing impaired, and you are unable to self-advocate in an emergency, EMTs and other first responders need to know that your lack of response to auditory stimuli isn't a symptom but rather a baseline.
It's also common that those with cochlear implants may be advised against having MRIs or other magnetic scans, and in the event that you are unable to self-advocate, your medical alert jewelry can advocate for you.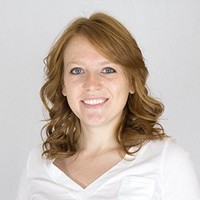 As UX/UI Designer and Website Manager for Lauren's Hope, Brittany Raum wears a lot of hats. Wearing her UX/UI Designer hat, Brittany creates positive customer experiences on the website by creating and implementing a blend of functional design that helps each visitor more easily find their way to the right products and information. Her Website Manager hat is no less integral to the customer experience. In that role, Raum is involved in strategy, analytics, troubleshooting, and a wide array of tech-driven projects. She collaborates with every part of the Lauren's Hope team, always looking for ways to better serve our customers.