Although there are several other months during the year that are dedicated to the awareness of various types of cancer, National Cancer Control Month is a great time to look deeper into ways to prevent cancer and its treatment complications. The goal of National Cancer Control Month is for Americans to lead healthy and productive lives, whether or not they've been through cancer.
During the last decade, cancer-related deaths have continued to drop year after year, but it's important to remember all that needs to be done to help keep cancer-related deaths at bay.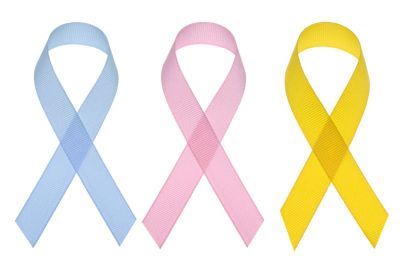 "This month, we rededicate ourselves to securing better outcomes, reducing new cases, and advancing cancer research." – President Barack Obama
Research has shown that lifestyle decisions made by Americans can reduce their risk of cancer. Things like quitting tobacco, eating healthier, exercising regularly, undergoing screenings, and using sun protection, can help reduce your risk of cancer.
National Cancer Control Month isn't just about prevention, though. Cancer control is also about minimizing the chronic effects of cancer treatment for the growing population of cancer survivors in the US. Currently, about 13 million Americans are living life after cancer, and their life-saving treatments can increase the risk of health conditions like heart and lung problems, cognitive problems, and musculoskeletal problems.
Personalized screening and management routines can catch and treat complications from cancer treatments in a timely manner. Chest radiation or chemotherapy drugs can increase the risk of heart complications— especially when used on a younger patient. Cancer survivors who have had treatment should be monitored with regular ECGs.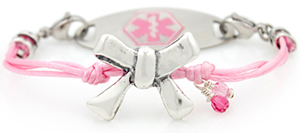 Continued education, research and advances mean that National Cancer Control Month is a time for celebrating.
If you have cancer or have battled it in the past, it is important to wear a medical ID bracelet. Cancer medical IDs may be engraved with the following important medical information. Remember to check with your doctor or nurse to see what they recommend you have engraved on your medical ID tag.
Jamie Cranston
Lymphedema Alert
No BP, IV, Needles Rt Arm
Algy Latex
ICE 555.333.7777
For example, a Breast Cancer Survivor might list a Lymphedema Alert on her/his medical ID bracelet. Lymphedema often occurs in breast cancer patients who had all or part of their breast removed and axillary (underarm) lymph nodes removed. Lymphedema in the legs may occur after surgery for uterine cancer, prostate cancer, lymphoma, or melanoma.
Want more info about Lymphedema? Check back for an article about it coming soon!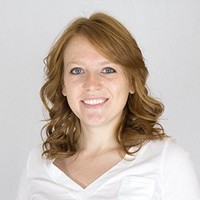 As UX/UI Designer and Website Manager for Lauren's Hope, Brittany Raum wears a lot of hats. Wearing her UX/UI Designer hat, Brittany creates positive customer experiences on the website by creating and implementing a blend of functional design that helps each visitor more easily find their way to the right products and information. Her Website Manager hat is no less integral to the customer experience. In that role, Raum is involved in strategy, analytics, troubleshooting, and a wide array of tech-driven projects. She collaborates with every part of the Lauren's Hope team, always looking for ways to better serve our customers.