Summer travel can pose some pretty interesting dilemmas to those of us with food allergies, food sensitivities, and Celiac Disease. If you're like me, one of the estimated 20 million Americans with some variety of gluten-sensitivity, summer travel can cause more headaches than a delayed flight or highway construction.
I'm getting ready to embark on my first big trip with Celiac Disease. I was diagnosed about 18 months ago, but this will be my first trip away from the familiar restaurants here in Kansas City and the safety of my own kitchen. As most of those with gluten-intolerance already know, eating in unfamiliar places can leave you anxiety-ridden. Toss the actual traveling part into the equation, and your relaxing summer getaway can easily turn into chaos.
In preparation for my summer getaway, I've come across a few helpful hints that have eased my anxiety and will hopefully keep me from being "hangry" (angry + hungry = hangry) or sick by the time I get home.
Pack foods, especially breakfast foods
Stopping at a chain breakfast place isn't really an option for those of us with Celiac Disease or gluten-intolerance. In fact, finding a gluten-free granola bar in a gas station or airport terminal can be like searching for the Holy Grail. I've found that packing breakfast foods like gluten-free granola bars and trail mix is a good way to avoid gluten traps like breakfast joints altogether. Gluten-free breakfasts can also double as snacks that could come in handy in a pinch.
Use technology
Although it's great to disconnect while you're on vacation, your phone offers a vital lifeline to delicious, gluten-free food. Between all the gluten-free scanner and restaurant finder apps, your phone is a sure-fire way to find safe places to eat when you're in unfamiliar terrain. Some apps and websites even allow users to post reviews that can be particularly helpful when looking for new restaurants. Reviews from other people with gluten-intolerance or Celiac Disease can help us gain insight as to how well an establishment handles gluten-free food prep.
Plan ahead
I think this one goes without saying, but planning ahead is the best way to avoid gluten-free travel anxiety. If you're road-tripping, mapping out the gluten-free restaurants on your route is advised. If you're flying, check out what restaurants and kiosks in your terminal offer gluten-free options. A little planning can really go a long way in unfamiliar places.
Think you'll be in a hurry? Pack a lunch
In my experience, nothing quite screams anxiety to a Celiac like being in a hurry and hungry. This all goes back to planning ahead, but having a lunch handy can get you out of sticky situations when hunger strikes while you're in a rush. Gluten-free crackers or chips and a sandwich can make all the difference.
Wear your Medical ID
Although it's always important to wear your medical ID, it's especially vital to wear when you're away from home. Being around those who are unfamiliar with your intolerance or allergy can lead to scary situations especially if you don't wear a medical ID.
Your medical ID should list:
FIRST/LAST NAME
INTOLERANCES/ALLERGIES
TREATMENT & LOCATION (like "Epipen in Bag")
IN CASE OF EMERGENCY #
IN CASE OF EMERGENCY #
Thank you for visiting.
This give-away has ended. Please check back soon.
GET TO THE GOOD STUFF
What can I win?
For this version of Free Stuff Friday, we're giving away one of our BRAND NEW Quilted ActiveWear Medical ID Bracelets to one lucky reader. 
How do I enter?
To enter this Free Stuff Friday, leave us a comment with your favorite tip for traveling with a food allergy/sensitivity or Celiac Disease.
That's it! Of course there are rules. The contest runs through midnight central time on Sunday, June 22, 2014, and we will announce our three winners on Monday, June 23, 2014 at the bottom of this post and on Facebook. Be sure to check back here and l ike us on Facebook so you can claim your prize!
Congratulations to Christy Wageman!
"Once we arrive at our final destination re-remind ALL family members our daughter has a nut allergy and not to offer her food. We also make sure everyone knows where the epi pens are kept."
Thanks for the awesome tip, Christy! Shoot us an email at brittany@laurenshope.com to claim your prize!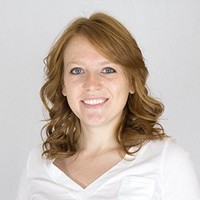 As UX/UI Designer and Website Manager for Lauren's Hope, Brittany Raum wears a lot of hats. Wearing her UX/UI Designer hat, Brittany creates positive customer experiences on the website by creating and implementing a blend of functional design that helps each visitor more easily find their way to the right products and information. Her Website Manager hat is no less integral to the customer experience. In that role, Raum is involved in strategy, analytics, troubleshooting, and a wide array of tech-driven projects. She collaborates with every part of the Lauren's Hope team, always looking for ways to better serve our customers.