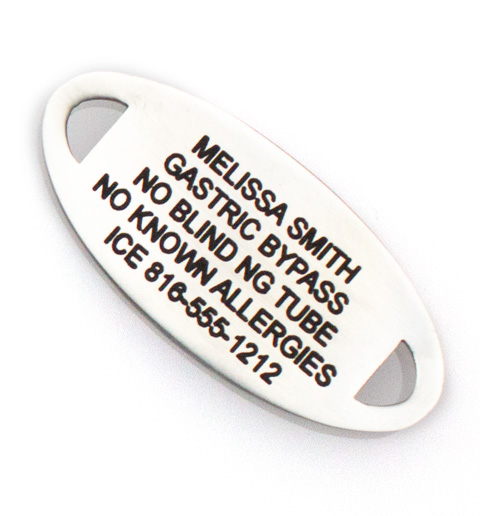 Every day, we have the opportunity to speak with Lauren's Hope customers, and many call because they're simply not sure what to engrave on medical ID jewelry. This is certainly something worth spending time considering, as your medical alert bracelet is a great tool that can advocate for you in those scary moments when you simply cannot do so for yourself.
What Should I Engrave On My Medical ID Bracelet?
1. Start with your name. A medical ID that simply reads, "DIABETES" is certainly effective in getting that one message across. However, with custom-engraved medical ID jewelry, your options are so much more expansive, and you can accomplish so much more. In a true emergency, the more information a first responder can access about you at a single glance, the better able s/he will be to help you. And knowing who you are is a key part of that. So we always recommend starting with your name.
2. List your chief medical condition(s). On the second line (and as many lines as necessary thereafter), we recommend engraving your chief medical condition(s). Again, specifics help. Rather than, "DIABETES," we recommend engraving, "TYPE 1 DIABETES," or, "T1 DIABETES." Rather than, "WEIGHT LOSS SURGERY," consider engraving the type and date of surgery.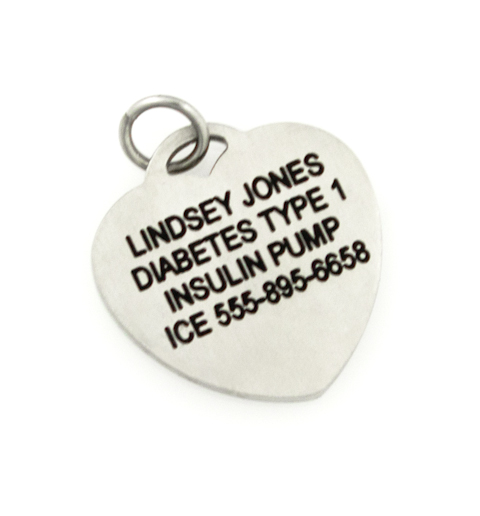 3. Be clear about allergies and medications. People often engrave the names of the medications to which they are allergic. However, simply listing, "ZOFRAN," OR "WARFARIN," leaves room for confusion. The first responder who sees this may not know if you are taking these medications or are allergic to them. This can have a big impact on the care you receive. So it's always a good idea to use a few extra characters to engrave, "ON WARFARIN," or, "ALGY TO ZOFRAN."
4. Include an emergency contact. If you are unable to advocate for yourself and are taken to a hospital, it can sometimes take hours for your family to be identified, located, and notified of your condition. Including an emergency contact number on your medical ID necklace or bracelet not only helps ensure that your loved one(s) are notified earlier, but also helps with your treatment, as your emergency contact is ideally someone who can share additional vital information with those treating you. We typically recommend listing a cell phone number and preceding it with the letters, "ICE" for, "In Case of Emergency.
Here are a few samples of how to engrave your medical ID bracelet.

JANE MYERS
T1 DIABETES ON PUMP
ALGYS: LATEX, BEES
ICE 555-555-5555
CHARLOTTE GREEN
ALZHEIMERS
MAY WANDER, CALL 911
ICE 555-555-5555
ICE 777-777-7777
JACOB KARLSON
AUTISM NONVERBAL
CALL 911 IF ALONE
ALGY TO SOY
ICE 999-999-9999
MARLOW O'SHEA
ON COUMADIN
NO KNOWN ALLERGIES
ICE 222-333-4444
KATHLEEN SHIFFER
LYMPHEDEMA ALERT
NO BP/IV/NEEDLES RT ARM
ICE 444-444-4444
ICE 444-555-5555
Do you have questions about engraving your Lauren's Hope medical ID bracelet or necklace? Give us a call at 1.800.360.8680! We are always glad to help and can take your order right over the phone.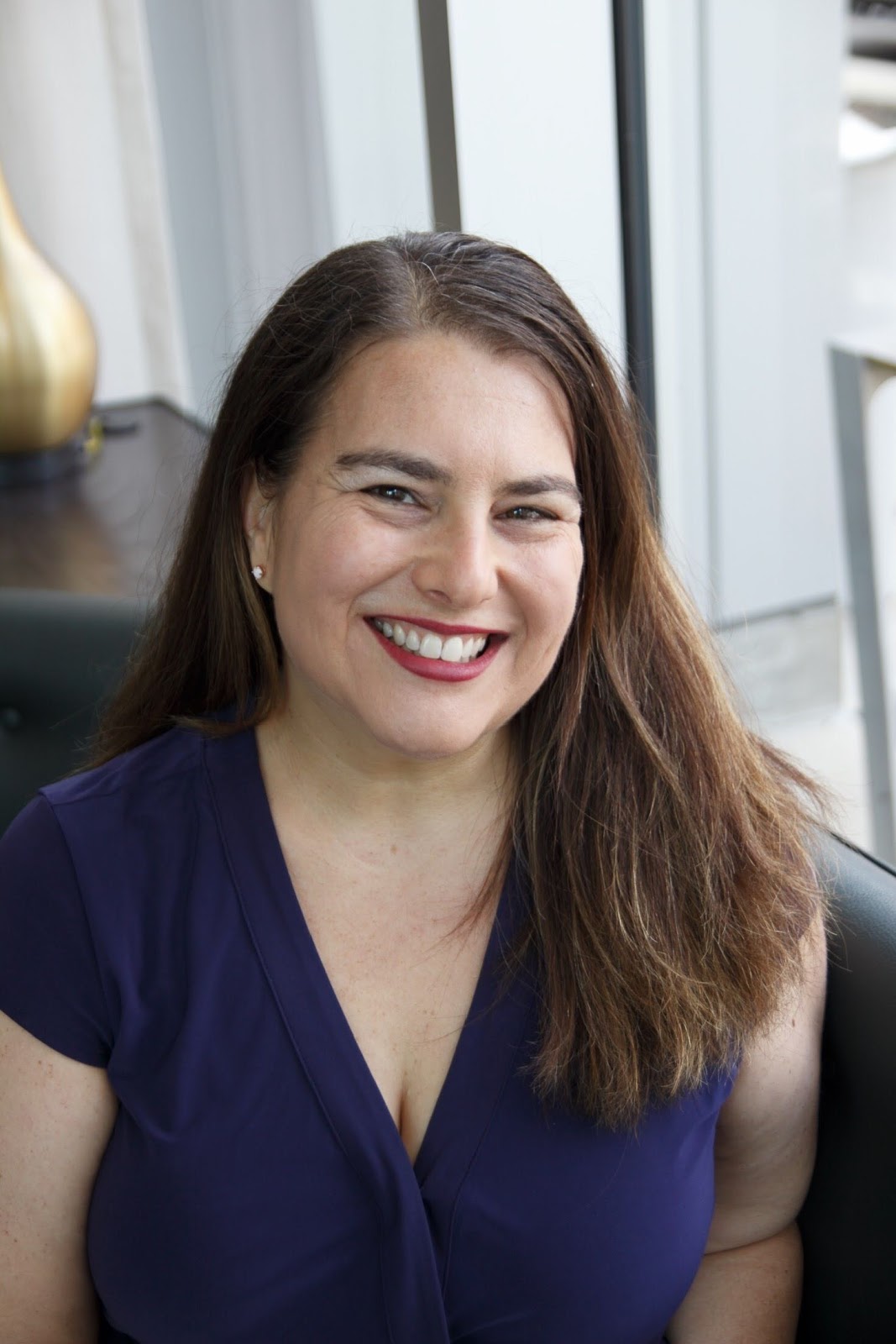 As Director of Sales, Marketing, and Business Development for Lauren's Hope, Tara Cohen is often the voice of Lauren's Hope. Whether she's writing the Lauren's Hope blog, crafting a marketing email, or describing a new product, Cohen brings a little personal touch to everything she creates.
Part of the LH team since 2012, Cohen has spent years learning about various medical conditions and what engravings are most helpful for each.
In addition to her years of experience at Lauren's Hope and all of the research she puts into writing for LH, Cohen draws on her own life experiences to bring a human touch to the LH blog.