As the fall semester approaches, it's easy to look straight forward to purchasing textbooks, moving into and furnishing your new dorm or apartment, and the fun times you will have with new friends. But for those of us with health issues that impact our daily lives, there are a few extra things that should be put on our new semester checklists before we get to all that other fun stuff.
Take time to plan your class schedule
Sitting down and realistically planning your class schedule will mean no missed snacks and no rushing across campus. Sit down with an Academic Advisor and a map of campus to plan your semester's classes. Iron out times for meals and snacks, time to take your medicine or injections, and allow enough time to get from one class to the next without all the stress.
Cafeteria-Eating
If you have an illness that affects how you eat, it's important to notify your university's food services department. If you're new to the university, setting up a meeting with the food services director is a great first step. During your meeting, you'll be able to find out quite a bit, like whether or not you're required to live on campus to eat in the dining halls.
During your meeting, it's important to come prepared with questions like:

What accommodations are made for those with food allergies/intolerances?
What steps are taken during food prep to make sure there is no cross-contamination?
Does the university have a MicroFridge rental program? (This can be important for those with food allergies/intolerances and for those who need to keep medications refrigerated.)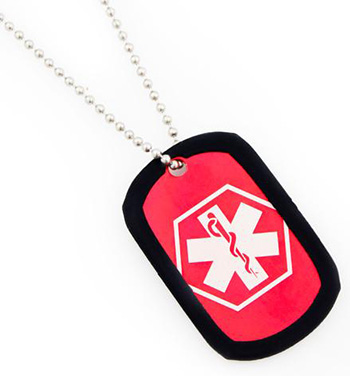 Meetings like this are also a great time to meet other staff and to educate them on your allergy/intolerance. In my experience, when food staff are able to put a face to a dietary restriction, they're much more likely to spend extra time making sure your meals are prepared correctly and on time. Plus, building good relationships with the people you see every day is always a great idea, no matter the situation.
Dorm Sweet Dorm
When you're looking into housing options, whether you live in a dorm or an apartment, it's important to educate your roommates about your condition. Especially for those with Diabetes, severe food allergies, or other conditions that can cause sudden health emergencies, explaining what to do in the event you become unresponsive or have a reaction is vital. A step-by-step lesson on how to correctly administer your Epipen or other rescue medications will help to keep you safe in an emergency. It'll also help those around you feel more at ease because now they'll know what to do during an emergency.
Being open with your roommates and those you will spend a lot of time with is important, not just for your own well-being, but to also help those around you understand your illness. Letting them know that you cannot share food if you have a food allergy or that you need to count carbs if you live with Diabetes helps to destroy the stigma you might feel being in a new situation like college.
Get to know your new clinic
Consulting the director of your campus's health clinic is also an important step when preparing for college. Learn their protocols and experience in treating allergic reactions or low/high sugars. While you're there, ask about the location of the nearest hospital. In the event that you need to be taken there, it's a smart idea to let your family and roommates know where you would be taken in the event of an emergency while you're on campus.
Set up an autorefill for recurring prescriptions
Another tip for those who take prescription medications is to set up an autorefill. Most pharmacies can get this set up for you, and some can even send a text when your prescription is ready. I've found this little feat of technology to be invaluable, especially when life gets hectic. It's easy for prescription refills to fall onto the backburner, so setting up an autorefill gives you one less thing to stress about as the semester gets into full swing. Some pharmacies and insurance companies even allow for home delivery.
Skip the hassle: Have med supplies sent to you
If you need supplies like test strips, lancets, Epipens, inhalers, glucagon, daily and emergency medications, sensors, etc., most medical supply companies can also set up delivery to your new location. If you're already receiving your medical supplies at home, make sure to change the address of where they're sent, so you can have them available when you need them.
Communication is key
Like all situations in life, communicating with your professors, Resident Assistant, and Student Services is vital. If you require special services like note-taking or in-class assistance, especially if your condition might cause you to miss class, these people can be an incredibly important asset. Consider typing up a letter of introduction that you hand to your professors at the beginning of each term to communicate your specific circumstances and, if necessary, request a meeting. It's always a great idea to meet individually with your professors anyway! It's easy to get lost in a lecture hall of 500 students, but sitting down and chatting with your Prof can be to your benefit in that you establish a personal relationship.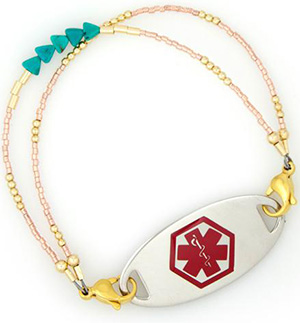 Wear a medical ID
Last, but certainly not least, is wearing a medical ID. In the event you are unable to advocate for yourself, medical ID jewelry can do so for you. Wearing a medical ID bracelet at all times, and even carrying a wallet card, are incredibly vital when you're alone in a new place. Those around you might not understand what is wrong, but a medical alert bracelet or necklace can help to bridge the gap and make sure you get the correct treatment as soon as possible.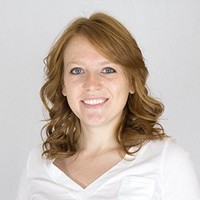 As UX/UI Designer and Website Manager for Lauren's Hope, Brittany Raum wears a lot of hats. Wearing her UX/UI Designer hat, Brittany creates positive customer experiences on the website by creating and implementing a blend of functional design that helps each visitor more easily find their way to the right products and information. Her Website Manager hat is no less integral to the customer experience. In that role, Raum is involved in strategy, analytics, troubleshooting, and a wide array of tech-driven projects. She collaborates with every part of the Lauren's Hope team, always looking for ways to better serve our customers.