When I made my big move from Lincoln, NE to Kansas City, on my list of things to get set up were cable, Internet, electricity, and a new Endocrinologist and Gastroenterologist. When you live with a chronic health condition, leaving the comfort of your specialist can be a bit overwhelming, and frankly, it can be pretty stressful.

Leaving behind the comfort of a doctor you've known and trusted can be pretty daunting, especially when you've come to know and trust him or her with your health and well-being. For me, that meant leaving behind one of the best Celiac experts in my state and moving into the unknown territory of searching for a new, equally awesome specialist.
I was lucky enough to get a great recommendation from both my specialists, but going through with booking my annual appointments with new doctors made me nervous. I'd built up a comfort zone with my doctors, so forging a new relationship with a new doctor made me uneasy.
Here are some of the things to do and keep in mind when looking for a new specialist:
Get recommendations from your former doctor:
While your doctor might not always know a great specialist in your area, it's always a good idea to check, especially if your move is regional. Often, doctors have connections with others in their area and region, so it's always worthwhile to ask your specialist for a recommendation in your new area.
Always double-check credentials:
A recommendation from your trusted specialist is great, but it's always important to double-check his or her credentials. How long has s/he been in the field? Does s/he have a specialization within your health condition? Is s/he board certified? It never hurts to double check.
Discuss your insurance plan:
Before scheduling an appointment, make sure your new specialist accepts your insurance. With a move and job change usually comes a new insurance plan. Making sure your new specialist accepts your new insurance is important, so check before making an appointment.
Ask around:
This is especially helpful when you have friends or family who also live with the same health condition. Who do they recommend and why? 
When you find the right specialist for you, book your appointment early:
This was a tough realization for me. The majority of specialists in my area are booked for the next six months, so finding one who could get me in during that time (especially as a new patient) was nearly impossible. If you'll need to be seen in the next 6 months, book your appointment as soon as possible to keep your health in top shape and avoid a lapse in prescription medications.
The best thing a patient can do when it comes to finding a new specialist is to ask questions. Never be afraid to ask even the most fundamental questions because knowledge is power, especially when it comes to your health.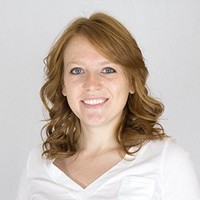 As UX/UI Designer and Website Manager for Lauren's Hope, Brittany Raum wears a lot of hats. Wearing her UX/UI Designer hat, Brittany creates positive customer experiences on the website by creating and implementing a blend of functional design that helps each visitor more easily find their way to the right products and information. Her Website Manager hat is no less integral to the customer experience. In that role, Raum is involved in strategy, analytics, troubleshooting, and a wide array of tech-driven projects. She collaborates with every part of the Lauren's Hope team, always looking for ways to better serve our customers.