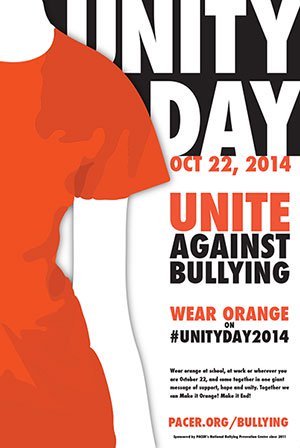 October is National Bullying Prevention Month. Thanks to nationwide efforts, bullying has become less tolerated than ever in recent years, but it still happens every day. That's one reason why PACER Center, an organization devoted to supporting children with disabilities and their families, has created PACER's National Bullying Prevention Center, which is the organization behind National Bullying Prevention Month and its cornerstone, Unity Day on October 22nd.
Here at Lauren's Hope, we hear about bullying quite a bit. In fact, when parents call to order medical ID jewelry for their children, bullying is often one of the topics they're most concerned about. We hear about children being bullied for having special needs, allergies, chronic medical conditions, disabilities, medical devices, and on and on. Parents are sometimes concerned that their children will even be bullied for wearing their medical ID jewelry.
My own daughter, Julia, came home one afternoon last spring telling me that some of the other girls in her 1st grade class were picking on her. They told her she wasn't cool enough to sit with them because she wore the same bracelet every day. The bracelet in question? Her medical ID bracelet from Lauren's Hope. We talked about it quite a bit, and I spoke with my daughter's wonderful teacher as well. She intervened, and the behavior stopped. When I discussed it with the teacher later, she told me she honestly didn't think the girls knew Julia's bracelet was a medical ID at all. The girls were jealous of her cute bracelet and decided to pick on Julia as a result.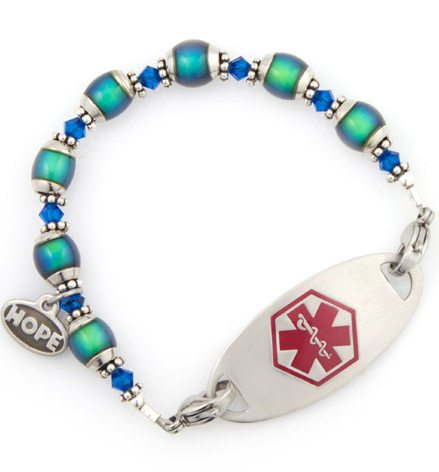 I know we were so fortunate that this was a short-lived problem. Yet still, it broke my heart, hearing my 7-year-old express feelings of such confusion, sadness, and shame. One of the many topics we discussed during these conversations was how Julia felt about her medical ID bracelet. She's had our Mood Bead medical ID bracelet for ages, and she loves how it turns color through the day. But it's an interchangeable bracelet, so she can very easily pop off her Purple Daisy medical ID tag and put it on her Diva Medical ID bracelet strand (…or one of many others – there are perks to having a mom who works for Lauren's Hope!). She had just chosen not to change it for a while last spring. I was so proud when she told me she loved changing out her bracelet style but that she would be sticking with the Mood Bead for the time being. She loved it and didn't see a need to change for anyone else. But, if she had wanted to change things up now and then, I'm glad her interchangeable medical ID would allow for her to do that.
Of course, none of this should be an issue because bullying should never be tolerated. But, unfortunately, it is still an issue, which is one of the reasons we are so proud to have such a large selection of children's medical IDs. When kids get to help pick out medical IDs they like and don't feel other kids will make fun of, they're more likely to wear their medical IDs and keep them on. And when they feel good about those IDs, they're also more likely to, as they mature, show their IDs to others as a means of raising awareness. And that awareness is where PACER's National Bullying Prevention Month efforts come in. Their website is chock full of great resources for this month and the entire year, including everything from educational materials to templates for writing letters to your child's school in the event bullying does take place.
You can learn more about bullying, specifically as it relates to food allergies, at FARE, where they promote the It's Not A Joke campaign. Do you have any other bullying-related resources? Please share them in the comments below!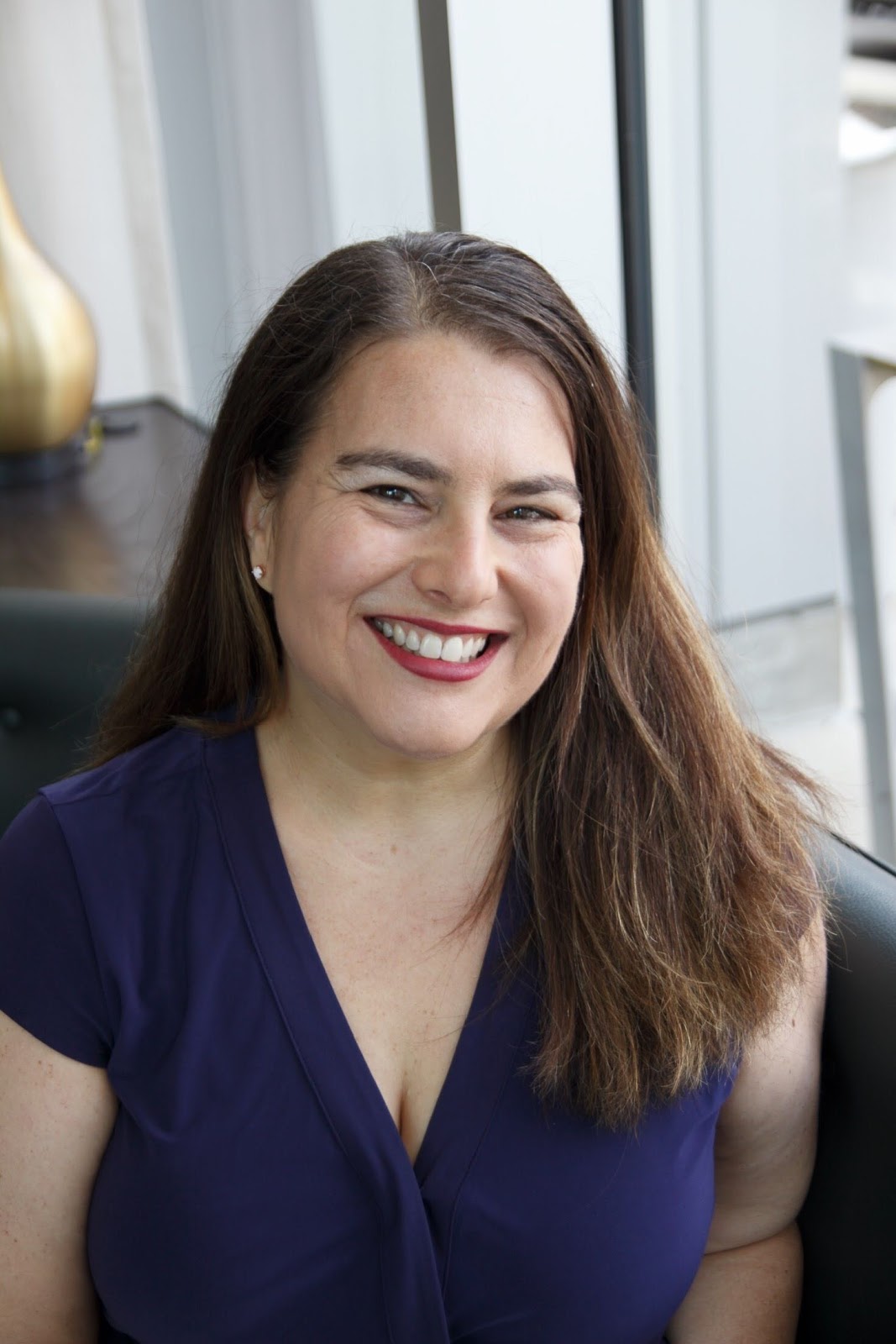 As Director of Sales, Marketing, and Business Development for Lauren's Hope, Tara Cohen is often the voice of Lauren's Hope. Whether she's writing the Lauren's Hope blog, crafting a marketing email, or describing a new product, Cohen brings a little personal touch to everything she creates.
Part of the LH team since 2012, Cohen has spent years learning about various medical conditions and what engravings are most helpful for each.
In addition to her years of experience at Lauren's Hope and all of the research she puts into writing for LH, Cohen draws on her own life experiences to bring a human touch to the LH blog.