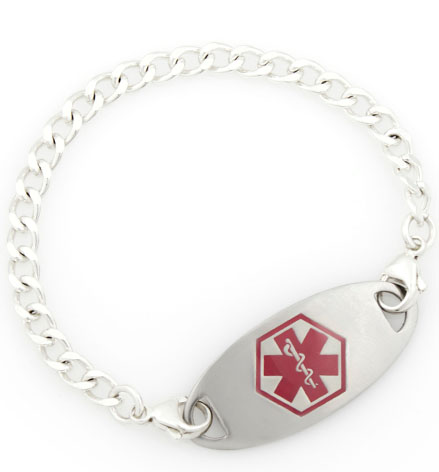 Every day, I answer customer calls here at Lauren's Hope. I love talking with our customers and hearing their stories, learning about their conditions, and helping them find the products that work best for them and their loved ones. Every once in a while, however, I get a very special call. I get a call from a mom just like me.
Years ago, when I bought my son's first medical ID bracelet, I had no idea what to engrave on an autism medical ID.  I just felt that a nonverbal child with autism should really have one.  I didn't know what products would work well for Will, which made it all that much harder to narrow down the massive range of choices.  I bought medical IDs from a few companies, and they all broke within weeks.  Their customer service teams were unhelpful, and I moved on.  And then I found Lauren's Hope.  The customer service I received at LH made all the difference to me, so much so that four years later, I moved across the country to join the staff.

So these days, when a customer calls, hesitant to get into the specifics of her child's autism, sure she's going to be judged or have to explain herself or her child, I say a silent thank-you for having answered that particular call, and I tell her about Will. Sometimes, it's a quick conversation, and sometimes it's a call that makes me cry, but there is always that bond that special-needs moms have…that common ground that comes from living in the trenches of Autism-Land.
But not everyone calls. And I don't personally answer every autism-related call that comes in. So here's my little cheat sheet on choosing and engraving a medical ID for a child with autism. If your question isn't answered here, please call. We really do want to help.
How To Choose And Engrave An Autism Medical ID
First, as the saying goes, if you've met one child with autism, you've met ONE child with autism. They're all different, just like the rest of us. So there is no one-size-fits-all solution here. However, in choosing an autism medical ID, there are a few questions that will help you figure out what might work best:
Is your child compliant about wearing jewelry? If your child wants to wear medical ID jewelry, you will have a lot more options. For kids who are noncompliant, however, we do not recommend necklaces, as they are very easy to remove. For the same reason, stretchy silicone medical IDs are a much better fit for compliant kids. If your child has no interest in keeping a medical ID bracelet on (like my son), stainless steel is the way to go. Thankfully, we have dozens of kids' medical ID bracelets in various stainless steel designs that are incredibly durable and very hard for little fingers to remove.
Is your child extremely routine-oriented? If your child is extremely rigid in his or her routine, having to take a bracelet off and put it back on regularly is really not ideal. This is another scenario in which I highly recommend stainless steel medical ID bracelets. They maybe the more "traditional" route, and not as fun as some of our beaded designs, but ultimately, they're the toughest option, and because they're water resistant and comfortable, you can truly leave it on your child 24/7.
Does your child fidget with small items? If your child has a tendency to fidget with small items or be annoyed by tags and other such sensory issues, choose a bracelet without any adjustable length to it. While the adjustability of some of our kids' bracelets is a great feature, it does mean there's a small, dangling chain or a strand of the slipknot closure that will lay against the skin. Some sensory-avoiding children will find this objectionable.
Is your child hard on jewelry? If the answer is, "yes," or, "I don't know," you're best off with an ID that is engraved on the back. Kids who are very hard on their medical IDs are likely to scratch up their medical ID tags. If you have important engraving information on the front, the bracelet cannot serve its purpose in an emergency once it's very scuffed up. Choosing a durable, stainless steel medical ID with a bold medical symbol on the front of the tag is the safest, most cost-effective, best option in this case.
Once you choose your child's medical ID bracelet, it's time to choose a medical ID tag and engrave it. For children with autism, there are a few items that are most important to consider in this process:
Is your child verbal?
Does your child respond to verbal commands?
Does your child have dietary restrictions?
Does your child have any other conditions?
Who should be called in an emergency?
People are often worried about privacy and will simply engrave something such as, "AUTISM, NONVERBAL" on a medical ID tag. And while that is helpful information, it does not help in getting your child home to you, should s/he wander, nor does it help first responders contact a secondary caregiver, should you become incapacitated in some way. This is why it's so important to think through the scenarios before you engrave.
My son, Will, wears a tag that reads as follows, phone numbers redacted for privacy, of course:
WILL COHEN – AUTISM
NONVERBAL – GFCF DIET
MICROVASIVE G-TUBE
DAD: 555-555-5555
MOM: 555-777-7777
While Will's autism and his nonverbal status are the most pressing things, the fact that he has a feeding tube, something that would be very easy for even an EMT to miss on first glance because it is located on his abdomen, is important enough to merit a line on his tag. Then, he has both his dad's number and mine. These are cell numbers, which is important. After all, we have our cell phones with us at all times. Cells are a much better option than home or work lines, and they're much less likely to change.
Sometimes, people opt to include a doctor's number, which is helpful if there is room. However, because doctors' offices are not open 24/7, these numbers should not trump a parent's number or even that of a close family member who is willing to be listed and would have immediate access to all emergency contact and medical information to share with a first responder.
Here are a few more engraving examples for your autism medical alert bracelet, including some with the ICE abbreviation, which stands for "In Case of Emergency":
JAMES ROBERTS – AUTISM
CALL 911 IF ALONE
MOM: 555-555-5555
DAD: 333-333-3333
ICE: 222-222-2222
CAYLIE SMITH – AUTISM
SEMI-VERBAL, CELIAC
PCN & SULFA ALGYS
MOM: 555-555-5555
ICE: 888-888-8888

For personal assistance, please call 1.800.360.8680 between 8a and 4:30p Central time, Monday through Friday. We're always glad to help you find just the right medical ID for your child.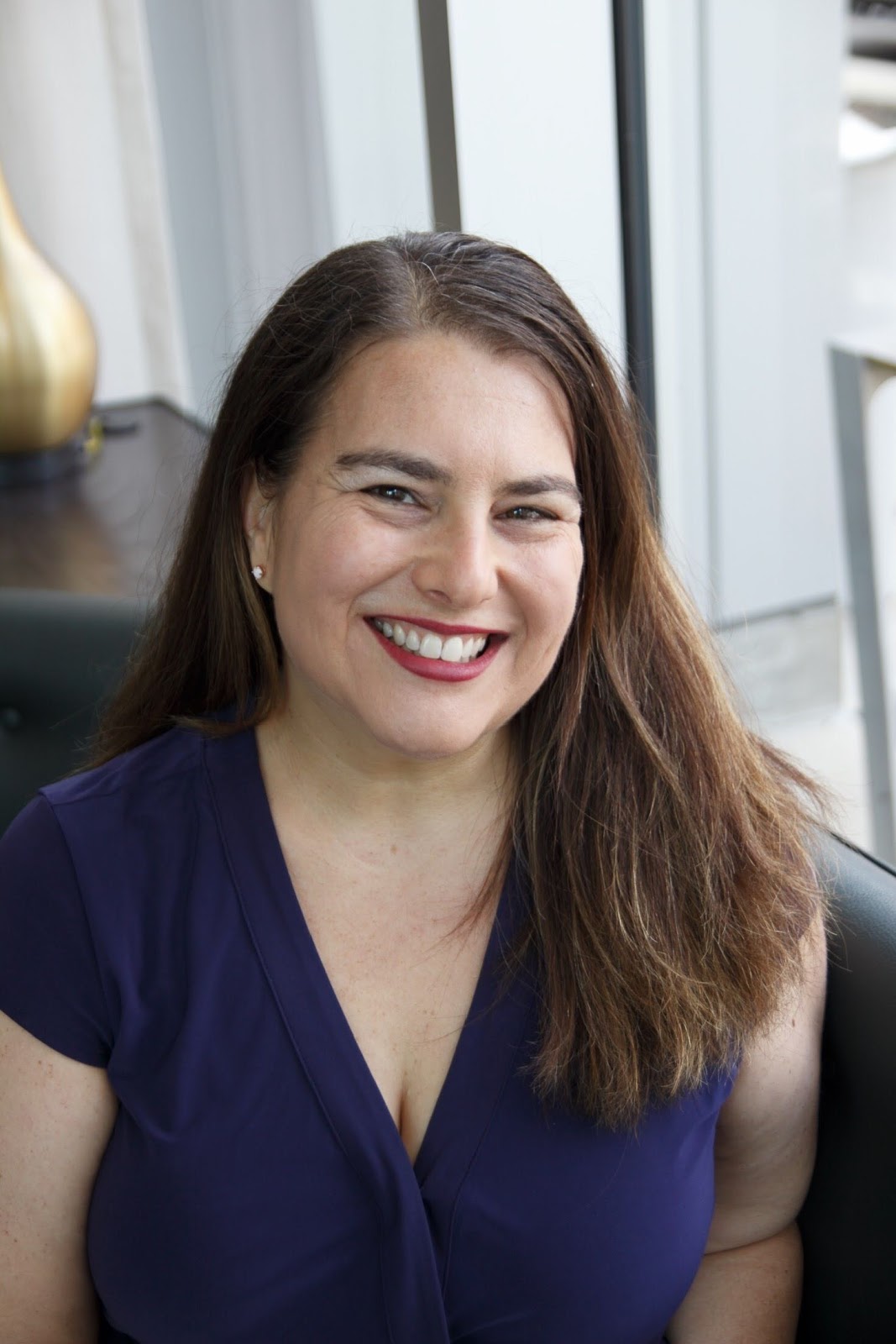 As Director of Sales, Marketing, and Business Development for Lauren's Hope, Tara Cohen is often the voice of Lauren's Hope. Whether she's writing the Lauren's Hope blog, crafting a marketing email, or describing a new product, Cohen brings a little personal touch to everything she creates.
Part of the LH team since 2012, Cohen has spent years learning about various medical conditions and what engravings are most helpful for each.
In addition to her years of experience at Lauren's Hope and all of the research she puts into writing for LH, Cohen draws on her own life experiences to bring a human touch to the LH blog.