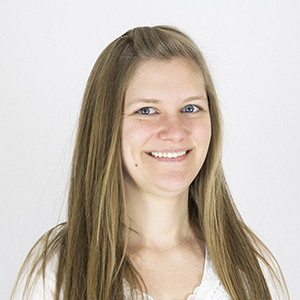 Brittany: So, how did you get into engraving?
Caitlin: LeAnn (the owner of Lauren's Hope) thought I'd be a good fit in engraving. After seeing how detail-oriented I was making jewelry, she thought I'd be a good fit. When it comes down to making sure spelling and everything is correct, being so detail-oriented was really beneficial. 
Brittany: What do you enjoy the most about working at Lauren's Hope?
Caitlin: I think it's cool to engrave. Seeing the finished product and how nice it looks makes me feel really satisfied. Knowing that I'm helping people is also really great.
Brittany: Is there someone in your life who wears a Lauren's Hope ID?
Caitlin: I do! I have hypothyroidism and with that means I also try to avoid gluten, and I just feel like it's really important to have phone numbers and my medical conditions on me in the event of an emergency. I love to wear my Dahlia cuff!
Brittany: What would people be surprised to know about your work here at Lauren's Hope?
Caitlin: How hard it really is. It looks easy, and the process seems simple, but when you really get into it, there's really a lot more to it. It really does make a difference what too many characters on your tag can do. Aside from some challenges, it really is fun. I love seeing all of our new products and figuring out ways to engrave them.
Brittany: Who and what inspires you?
Caitlin: My family. They're so encouraging in the things that I do. No matter what I'm doing, they know I'm doing the best for me. Nature also inspires me. I've always loved being in nature and with animals.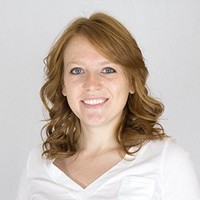 As UX/UI Designer and Website Manager for Lauren's Hope, Brittany Raum wears a lot of hats. Wearing her UX/UI Designer hat, Brittany creates positive customer experiences on the website by creating and implementing a blend of functional design that helps each visitor more easily find their way to the right products and information. Her Website Manager hat is no less integral to the customer experience. In that role, Raum is involved in strategy, analytics, troubleshooting, and a wide array of tech-driven projects. She collaborates with every part of the Lauren's Hope team, always looking for ways to better serve our customers.