For those of us with Celiac Disease, the holidays can present a bit of an extra challenge. We're faced with a seemingly endless spread of terrific-looking goodies that we can't eat. While those options may look tasty, there are tons of great gluten-free choices that won't make you take a chance on your health.
Here are some of my tips for having a wonderfully gluten-free holiday season, even when you're away from the safety of your own kitchen:
Educate family and friends
For the most part, the people around you who truly care about your health will be more than happy to have a quick Celiac education session. Let them know where gluten is known to hide (think wooden spoons, plastic bowls, and plastic utensils), and tell them about how cross contamination is an issue for those with Celiac Disease. Remember that friends and relatives might be uneducated about Celiac Disease, not unfeeling. It's easy to feel excluded this time of year, but it's a great opportunity to take charge of your health and educate those around you about the condition you live with every day.
My Gastroenterologist broke cross-contamination down in a way that made it way easier for me to understand. Think about it like this: you have a one-pound container of sand and then take a pinch of black pepper and mix it in. If that black pepper were gluten, that amount would be enough to contaminate the whole container of sand and make someone with Celiac Disease sick and damage the villi in their small intestine.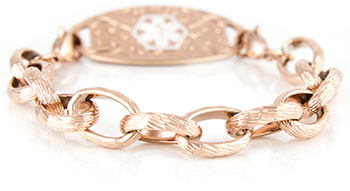 Bring foil

Yes, aluminum foil. It's a great way to protect yourself when you're in a foreign kitchen. Aluminum foil is great because it's sturdy and can mold into the shape of your dish. When using aluminum foil for baking, be sure to use a little extra oil or butter to grease the foil— I've found that aluminum foil tends to stick a little harder than tin pans, etc.
Choose stainless steel or glass

If you're cooking in a foreign kitchen, choose stainless steel or glass. Plastic scratches easily and those tiny scratches are a prime spot for gluten to hide. The same goes for wooden utensils and bowls and cast iron pans. Anything that's inherently porous has the potential to hold remaining gluten particles. Stainless steel or glass, however, aren't porous or easily scratched, so they make a better option for those with Celiac Disease.
Give your host a gluten-containing ingredient list

In advance, send your host a list of common gluten-containing ingredients. When shopping for the holiday feast, your host can cross-check to make sure the dishes that are meant to be gluten free really are.
Wear a medical ID

Whether you're traveling down the street or across the country, it's a good idea to wear your medical ID. In the event of an emergency, your medical ID can advocate for you when you cannot. Remember, many medications contain gluten, so letting medical personnel know you have Celiac Disease is vitally important so that they do not unintentionally cause a reaction. Listing an in case of emergency phone number along with any other drug or food allergies can help first responders to better and more accurately treat you.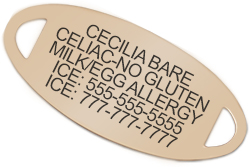 We recommend you engrave:
CECILIA BARE
CELIAC DISEASE-NO GLUTEN
MILK/EGG ALLERGY
ICE: 555-555-5555
ICE: 777-777-7777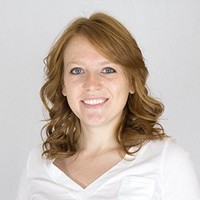 As UX/UI Designer and Website Manager for Lauren's Hope, Brittany Raum wears a lot of hats. Wearing her UX/UI Designer hat, Brittany creates positive customer experiences on the website by creating and implementing a blend of functional design that helps each visitor more easily find their way to the right products and information. Her Website Manager hat is no less integral to the customer experience. In that role, Raum is involved in strategy, analytics, troubleshooting, and a wide array of tech-driven projects. She collaborates with every part of the Lauren's Hope team, always looking for ways to better serve our customers.