It's that time of year again. Children are decked out in brand-new clothes, their backpacks filled with fresh school supplies, heading back to school. Many children are excited, some are nervous, most are a bit of both. If you have a child with Type 1 diabetes, food allergies, or other chronic health conditions or medical concerns, you're likely excited and nervous as well. One way to help make things less stressful is to have emergency plans in place, and that includes having emergency kits for both your child's teacher(s) and the nurse's office, so they can best help your child in the event of an emergency.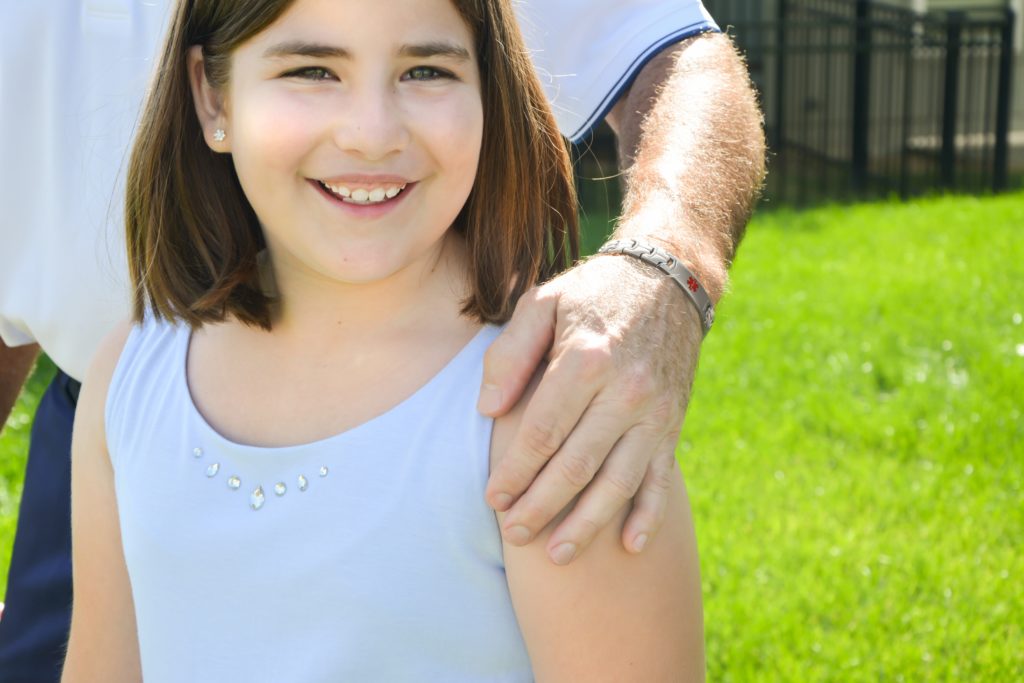 First, Create an Action Plan
Before the school year starts, create an action plan for your child. This document is crucial for your child's teacher(s) and the nurse (along with any other adults your child will be spending time with, such as a substitute teacher or a coach) to have. Unlike an IEP or a 504 plan, which should be on file for your child's teacher(s) and nurse to review if you child needs one, an action plan is a short document that can be kept easily accessible. It should have your child's name, his/her condition(s), what symptoms to be on the lookout for, such as what might indicate a blood sugar drop or an allergic reaction, what to do in the event of an emergency (what medication(s) to administer and where that's located), and who to call. Speak with the school to find out if there are phones in the classrooms, and if not, find out how the school handles emergency communications.
Supply Both Your Child's Classroom and The Nurse's Office
Always remember, in the event of an emergency, you want people running TOWARD your child with rescue meds, not away from your child to go get them. If your child is old enough to carry his/her own rescue medication(s), it is important that s/he have them easily accessible at all times. Everything in your child's kit should be labeled with his/her name. Even if your child does carry his/her own medication(s), it is still important to put together kits for the classroom and the nurse's office. Your child's kit should contain another set of his/her rescue meds, along with anything else that might be needed by your child. For example, if your child is living with Type 1 diabetes, their rescue kit should include things such as extra test strips and glucose tablets. The kits should also contain your name and emergency contact information as well as your child's doctor's phone number, medication list, dosages, medication administration instructions, and treatment restrictions. Create a reminder to check the emergency kits periodically, and do so following any health emergency.
Get Your Child a Medical Alert ID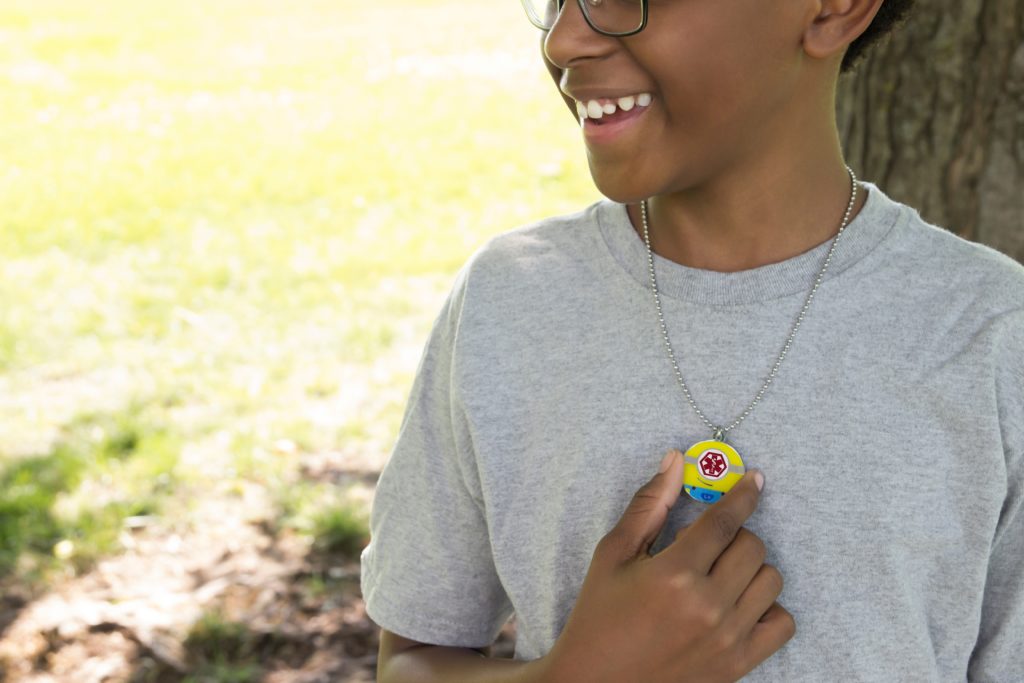 Even if your child is with the same teacher all day, and that teacher is very watchful, there are still moments when your child will be out of view, days when there's a substitute teacher, recess times, lunch hours, and bus trips. Emergencies can occur anywhere – the playground, the restroom, the school bus, on a field trip. Medical ID jewelry, which should have your child's name, condition(s), rescue medication(s) and emergency contact(s), can greatly aid in your child receiving prompt treatment. 
Sending your child back to school with a new medical ID? Share your First Day Pics with us on Instagram!